Election 2018 Results Open Thread
It's all over but the vote counting.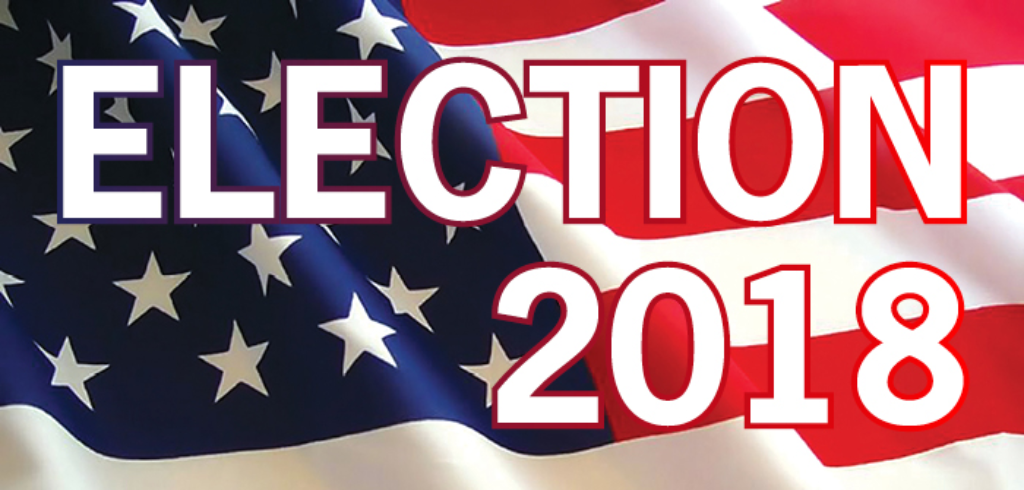 As this post is being published, we are roughly 30 minutes away from the first polls closing in the midterm elections, with Indiana and Kentucky closing at 6:00 p.m. Eastern Standard Time, followed at either 30 minute or hourly intervals right up until 1:00 a.m. EST, when polling locations in Alaska and Hawaii will close. This map from Politico provides a good guide of when polls close across the nation:
Politico also provides a fairly good guide of which races to watch for as the hours tick by tonight, especially on the Congressional District level where the outcome of races in states such as Virginia, New Jersey, and Pennsylvania are likely to give us an early indication of whether we're looking at shift toward Democrats, a "Blue Wave," a "Blue Tsunami," or a race where Republicans somehow manage to maintain a slim hold over the House. The New York Times provides a similar guide, as does The Washington Post. Keep in mind that these guides don't tell us when we might get an idea of who is winning in particular states, especially since most states provide that polling locations must remain open until everyone who was in line at the time the polls close has a chance to vote. Additionally, if races are close it could be some time before we have an idea where individual races are going and what that means for the national picture as a whole.
As for where to watch the returns, all of the cable news networks will, of course, be covering returns tonight as will the broadcast networks. Additionally, there are several online news sites that will be providing their own version of coverage. As for here at OTB, it's unlikely that there will be frequent posts throughout the night about individual races but there may be some in races of note. Instead, you can look for plenty of analysis of what happened beginning tomorrow morning. In the meantime, I'll likely be commenting on the returns as they come in on Twitter so you can follow there if you wish. I can't guarantee I'll stay up all night, and I certainly won't be up until one o'clock in the morning, but I'll put in as much time as I can even if it means I'll have to pay the price for lack of sleep in the morning.
In the meantime, feel free to use this post as an open thread to talk about the returns as they come in. Try to keep it civil, though, since I probably won't have time to moderate very much. And if my predictions end up being wildly wrong, I can take it.
Update 11/7/2018:James Joynermyself Both and have wrap-up posts of last night's results.