GOP Controlled Tennessee House Passes Anti-Evolution Bill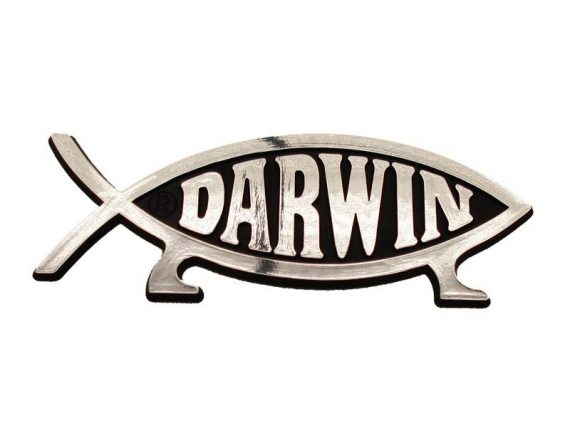 The Republican war against geology, anthropology, cosmology, biology, and archeology continues apace:
Tennessee's House Bill 368 passed the House of Representatives on a 70-23 vote on April 7, 2011. "The debate ranged over the scientific method, 'intellectual bullies,' hair spray and 'Inherit the Wind,'" reported the Chattanooga Times Free Press (April 7, 2011).

The bill, if enacted, would require state and local educational authorities to "assist teachers to find effective ways to present the science curriculum as it addresses scientific controversies" and permit teachers to "help students understand, analyze, critique, and review in an objective manner the scientific strengths and scientific weaknesses of existing scientific theories covered in the course being taught." The only examples provided of "controversial" theories are "biological evolution, the chemical origins of life, global warming, and human cloning." The sponsor of HB 368, Bill Dunn (R-District 16), claimed that the teaching of "intelligent design" would not be protected by the bill. Its chief lobbyist, David Fowler of the Family Action Council of Tennessee, claimed otherwise in the Chattanoogan (February 21, 2011).
The Tennessean addressed this bill in an editorial last month and noted that it would turn the whole state into a national embarrassment while simultaneously damaging science education:
Please, do not be fooled: This is just the latest attempt by politicians to replace scientific principle with religious ideology. Even though there are other classes in school curriculums — political science, history, even religious studies — where discussion of evolution vs. "creationism," for example, might be appropriate, certain politicians want more. They want to discredit centuries of scientific study while presenting their religious beliefs as scientific fact.

This bill is not only an attack on science but on First Amendment guarantees of speech and religious freedoms. Furthermore, it denigrates the responsibility of school systems and administrators to hire qualified science instructors.

This is not the first attempt by this General Assembly make teachers into second-class citizens, but in some ways, it's the worst. Any reputable science instructor will leave teaching or leave the state — and again, students will suffer.

HB 368 is an embarrassment to all of Tennessee, and it should be sent to extinction.
Unfortunately, it's already passed one chamber of the legislature. The other, the State Senate, is also controlled by Republicans, and the Governor is a Republican. So this piece of idiocy could actually become law.
Update: Glenn Reynolds links (thanks!) and comments:
Tennessee passed plenty of anti-evolution bills under Democratic legislatures too. Remember the Scopes Trial? It would be fairer to say that the new GOP legislature, the first since Reconstruction, is carrying on a Democratic tradition. . . .
Historically, this point is correct. However, recently this seems to be an issues pushed by Republicans in states where evangelical Christianity holds sway. Thanks to the large GOP gains in state legislatures in 2010 there's been a marked increase in the number of bills related to so-called "creation science" or "intelligent design." Also, legislative efforts similar to those in Tennessee are underway in states like Oklahoma and New Mexico.
As I said in January:
Most of the rest of the developed world seems to have put this issue behind them, I cannot for the life of understand why nonsense like this keeps happening in the United States.
One reason, perhaps, would be that we give legislatures control over school curricula, but that's an issue for another day.