Graham-Cassidy Health Care Bill Likely Dead As McCain Announces Opposition
The GOP's effort to repeal and replace the Affordable Care Act appears to suffer a fatal blow as Senator John McCain announced his opposition to what is the last gasp of that effort in the Senate.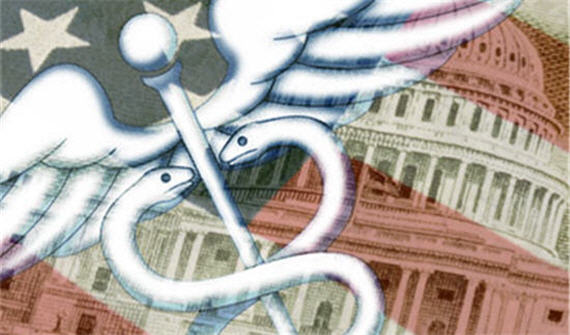 Arizona Senator John McCain has announced that he will vote against the Graham-Cassidy health care bill, which likely means that the measure is doomed and may not even be brought up for a vote:
WASHINGTON — Senator John McCain of Arizona announced on Friday that he would oppose the latest proposal to repeal the Affordable Care Act, leaving Republican leaders with little hope of succeeding in their last-ditch attempt to dismantle the health law.

(…)

"I cannot in good conscience vote for the Graham-Cassidy proposal," Mr. McCain said. "I believe we could do better working together, Republicans and Democrats, and have not yet really tried. Nor could I support it without knowing how much it will cost, how it will affect insurance premiums, and how many people will be helped or hurt by it."
McCain's announcement comes with just eight days left for the Senate to pass the bill under the relaxed reconciliation rules that allow Republicans to push the measure through with a simple majority rather than having to obtain sixty votes in order to invoke cloture and proceed to a final vote. As I've noted before, at the start of the month the Senate Parliamentarian ruled that the reconciliation process comes to an end on September 30th, next Saturday. Already we know that at least two Senators, Susan Collins of Maine and Rand Paul of Kentucky have said they will not support the Graham-Cassidy bill and there is strong pressure on Alaska Senator Lisa Murkowski to do the same. Whether she does or not, though, the loss of three votes out of a 52 vote majority means that Senate Majority Leader Mitch McConnell would see the bill go down to defeat. In that regard, it's worth noting that McConnel has indicated that he would not bring the measure to the floor for a vote unless he was sure that it would have at least the fifty votes needed to pass.
Theoretically at least, the Senate could reset the clock on reconciliation but that would require passing a new budget resolution, which seems unlikely in the short term. Additionally, Republican Senators and Members of Congress have already said that they want to use the next reconciliation period to pass tax reform. Since the reconciliation procedures can only be used for one bill at a time, that means that any future health care reform measure would need to go through regular order and would need sixty votes to pass. For obvious reasons, it's unlikely that Graham-Cassidy or anything resembling it would receive sufficient Democratic support to make it past the sixty vote margin, especially since the opposition of Senators Collins, McCain, and Paul would mean that Republicans would need the support of at least eleven Democrats to get past the sixty vote margin.
This would seem to be the end of a saga that has lasted for the past three months, as well as an end for now to the Republican Party's efforts to repeal and replace the Affordable Care Act. The latest iteration began, of course, after the House of Representatives passed the American Health Care Act with barely a vote to spare. At that point, the battle shifted to the Senate, where it ultimately proved to be a fruitless endeavor. After making clear that the AHCA had no chance at all of passing the upper chamber, Senate Republicans put forward the Better Care Reconciliation Act. As with the House bill, the BCRA was drafted behind closed doors without either committee hearings or public debate, and of course no input from Democrats. Almost immediately, though the BCRA ran into roadblocks.F First of all, Mitch McConnell's plan to vote on the bill before the July 4th recess collapsed when the Congressional Budget Office released a devasting score for the bill. After that, BCRA quickly lost support and was pulled from the floor before voting could begin. After the recess, Senate Republicans put forward a revised plan that also received a bad CBO score and quickly came under fire. When it became obvious that this bill would also fail to get even the fifty votes required to pass the bill, McConnell proposed yet another plan that would repeal the Affordable Care Act without actually replacing it with anything, but that plan ended up falling apart after only eighteen hours. Undaunted, the Senate still refused to give up and decided to go forward even though it was unclear which direction they were heading. Ultimately, the Senate ended up voting on something they called "Skinny repeal," which repealed only parts of the PPACA such as the individual and employer mandates and some other regulations. Bizarrely, though, even Senators who voted for that bill said they never intended for it to become law. Instead, they said it would be the basis to force a conference committee with the House in an effort to put together a bill that could get through both bodies. That effort, though, came to an end when McCain, who had just been diagnosed with cancer, returned to the Senate to deliver a late-night thumbs down that sealed the bill's fate.
McCain's announcement today seems to do the same thing, and do so with a finality that likely means that Republicans will not be able to revisit the idea of repealing and replacing the PPACA at any point before the 2018 midterms and, more importantly perhaps, the 2018 primary elections. This last point is important because the inability of Congressional Republicans to pass a health care bill and get it to the President's desk has already been the subject of widespread criticism from both the President himself and from grassroots organizations that have devoted much of the past seven years to campaigning against Obamacare. This failure, if it comes to pass, could mean we'll see a lot more primary challenges against incumbent Republicans in both the Senate and the House than we might have seen otherwise. This in turn could have a real impact on the battle for control of Congress if it means that incumbents end up getting defeated in the primaries and replaced by candidates further to the right who have problems in a General Election against candidates that are further to the right and who use the failure to follow through on seven years of promises on health care reform.