House Democrats and Dashed Expectations
Who's to blame for the Blue Wave not materializing?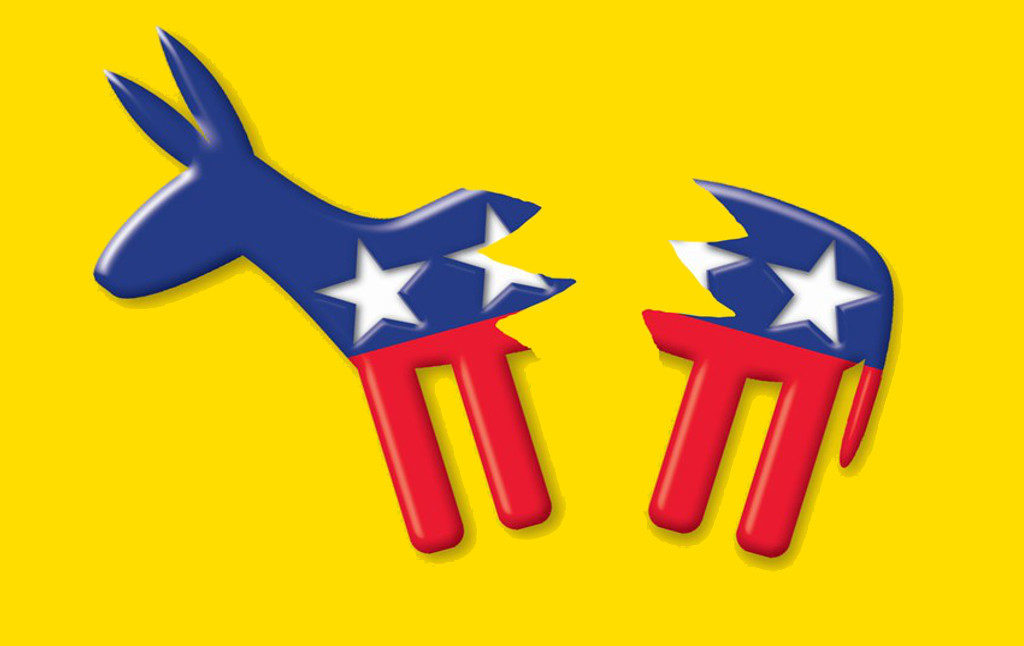 Even though they're poised to take back the White House and made gains in the Senate, national Democrats are trying to figure out what went wrong in what was expected to be a second straight Blue Wave* election. That's especially true in the House of Representatives, where their 2018 gains have evaporated.
POLITICO ("'Dumpster fire': House Democrats trade blame after Tuesday's damage"):
Even with tens of thousands of ballots still to be counted, shell-shocked Democratic lawmakers, strategists and aides privately began trying to pin the blame: The unreliable polls. The GOP's law-and-order message amid a summer of unrest. The "hidden Trump voters." The impeachment hangover. The lack of a coronavirus stimulus deal.

Some corners of the party were also beginning to question the message and tactics at the top, with several Democrats predicting — and some even demanding — a significant overhaul within the Democratic Congressional Campaign Committee, including possibly even ousting chairwoman Cheri Bustos, whose Illinois race has yet to be called.
So, I don't know Bustos from Eve. But what is it that she did wrong? By all accounts going in to Election Day, expectations were a massive Democratic wave. It didn't materialize in the Presidential, Senate, or House races. How is that her fault? Apparently, it's the expectations themselves that were the problem.
Just 24 hours earlier, Democrats including Bustos and Speaker Nancy Pelosi were boasting about the opportunity to expand their majority, with some even predicting they could win as many as a dozen seats in the House by clawing back GOP territory in the suburbs of Texas, Ohio and Illinois.

But by Wednesday morning, party officials and the rank and file were in panic mode as they awaited the results of nearly 20 members of the Democrats' historic freshman class that handed the party control of the House just two years ago. And already they were saying goodbye to at least a half-dozen of their centrist Democratic colleagues, who were stunned by GOP challengers on Tuesday, including Abby Finkenauer in Iowa and Donna Shalala in Florida.
Okay. But, if it's not a wave election, what happened is precisely what you'd expect to have happened. In 2018, Democrats picked up an absurd 41 House seats. Almost by definition, most of them came in Republican-leaning districts and all of them in highly competitive ones.
The full extent of fallout was just beginning to become clear on Wednesday morning, with lawmakers and aides expecting a far tougher internal leadership process, with Pelosi herself facing trickier math as she attempts to seal another term as speaker.

None of the roughly dozen Democratic lawmakers or aides interviewed said Pelosi should step down or would face a challenger. But several of them privately speculated that what was just days ago expected to be a glide path to the speakership will be more difficult as Democrats lose seats in the House.

Meanwhile, GOP lawmakers — overjoyed after they unexpectedly padded their ranks — were beginning to shore up their leadership teams, including House GOP campaign chair Tom Emmer, who began making calls Wednesday morning to lock up support to serve another term.
Again, it's not at all obvious to me that the Democratic leadership in the House did anything particularly wrong or Republican leadership did something right. We were expecting a Blue Wave and instead got a very mixed message.
Democrats were already engaging in rapid-fire finger-pointing about who is to blame for Tuesday's embarrassing showing, with the private angst likely to spill out into the public in the coming days as the full House landscape becomes known. Several centrist Democrats blamed their more progressive colleagues, saying moderates in Trump-leaning districts couldn't escape their "socialist" shadow.

Others argued that the DCCC had been far too bullish in seats the party was realistically never going to pick up — citing races such as Arkansas' 2nd District — while missing the looming disaster in South Florida, where incumbents Shalala and Rep. Debbie Mucarsel-Powell were ousted. Several Democrats said the party operation was not focused on a cohesive, proactive message that went beyond simply opposing Trump, who proved to remain popular in many districts.

And some said DCCC wasted time battling the party's left flank with its contentious policies designed to stymie primary challengers.
The thing is, though, that the Democratic Party has never been "one thing." And, especially as it expands to take over competitive or even Red House and Senate seats, it's going to diversify into a bigger tent. You want moderate-to-conservative Blue Dogs—or at least the impression of such, which is why so many military veterans, CIA officers, astronauts and the like were nominated—in more conservative states and districts and more progressive nominees in darker blue states and districts.
Further, given that money was seemingly in unlimited supply this year, I'm not sure why you wouldn't go for broke in investing in unlikely spots. (Now, I don't think you should fundraise around them. The number of appeals I got to contribute to Doug Jones' quixotic bid to retain an Alabama seat he won by sheer happenstance, for example, was annoying.) The fact that the expected wave didn't materialize doesn't invalidate the strategy.
Indeed, the notion that some centralized strategy is what determines the outcome of mass-turnout races is just unsubstantiated. Races are primarily going to be decided based on local patterns, with some vagaries associated by candidates and the news cycle.
So far, House Democrats have flipped just two seats — and they were guaranteed pickups created by court-ordered redistricting in North Carolina. They had not ousted a single GOP incumbent or won a single open-seat contest as of Wednesday morning. Instead, they suffered a string of demoralizing losses.
Again, that's not surprising! It wasn't a wave. And, after 2018, what were left were the Reddist of Red seats and outstanding candidates who are satisfying their constituents in competitive seats. There were no easy pickups to be had.
There were some early warning signs in Trump country, Democrats acknowledged, but said the party still failed in a huge way to predict the level of GOP engagement that blindsided them in 2016. In Bustos' reelection fight, the Illinois Democrat had repeatedly declined financial help from her colleagues until the final three weeks leading up to the race, according to several Democratic sources.
So . . . maybe that's a strategic, or at least tactical, error. But I would imagine the DCCC leader would feel sheepish about dipping into the funds absent an emergency.
Rep. Henry Cuellar, a senior Blue Dog in south Texas, said some in his party underestimated Trump's strength, particularly in the farm-heavy counties outside the urban centers, where Democrats have long struggled to develop a message.

"This is what I've been saying over and over and over. Urban areas are important, but you still gotta look at the rural areas," Cuellar said. "If we don't change the strategy, it's going to be the same in 2022."
In my ideal world, both parties would figure out how to appeal to all Americans. But that's really unusual.
The Democrats have built a message around big-city constituencies, the college-educated, Blacks, and women. That's a winning coalition nationally, albeit one mitigated by the creaky system we have for choosing national political offices. It's unclear to me how you'd craft a message that appealed to the core urban constituency and also to farmers. And, frankly, given how fewer farmers there are than city-dwellers, it's not obvious how much you'd want to shift in that direction.
_______________
*I resist calling 2018 a true wave election because Republicans actually picked up two Senate seats. Still, Democratic enthusiasm was high, fueled by anger over President Trump.