House Democrats Are Not United On Impeachment
While some 135 House Democrats have endorsed impeaching the President, most other Democrats on Capitol Hill are not supporting the idea. And neither is Speaker Nancy Pelosi.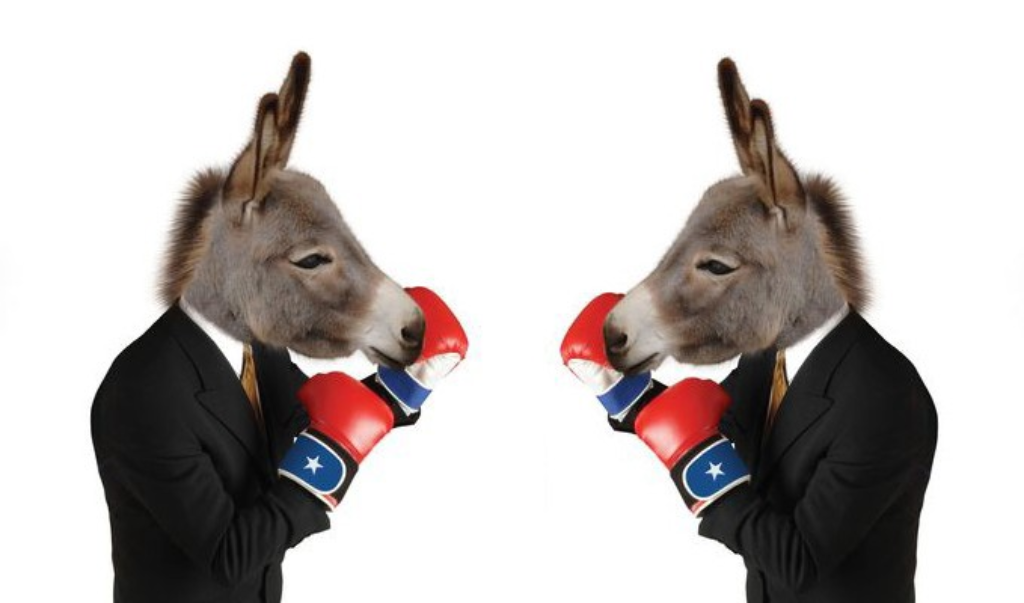 While some Democrats continue to beat the drums for impeachment and the Judiciary Committee begins what may or may not be an impeachment inquiry, moderate Democrats, many of whom face their first re-election effort, are urging restraint from Speaker Nancy Pelosi and House leadership:
A day before the House Judiciary Committee took its biggest step yet toward impeachment last week, moderate Democratic Rep. Anthony Brindisi voiced his frustrations directly to Speaker Nancy Pelosi.

The battleground freshman told Pelosi and other leaders at a closed-door meeting that he and other centrists feared that talk of impeaching President Donald Trump was threatening to swamp the Democratic agenda, according to multiple people in the room.

"It's very frustrating for me — someone coming from a district that was one of the districts that helped get us into the majority — having so much focus on things like impeachment or other issues that are divisive," Brindisi said in an interview, adding that he's been talking to fellow swing-district freshmen who have similar concerns with the fall agenda. "We should be focusing on the kitchen table issues."

In the same meeting, another moderate in the room, Rep. Stephanie Murphy (D-Fla.), pointed to alarming polling from the Democrats' campaign arm, which showed that voters think the party is "prioritizing impeachment over other issues," according to an internal summary obtained by POLITICO.

Pelosi responded by saying she was keenly aware of their concerns, and reiterated that the caucus does not have 218 votes for impeachment. And she stressed that only the full House has the power to launch proceedings — a statement that seems to conflict with the Judiciary Committee's position that it is currently engaged in an impeachment investigation.
It's understandable that these moderate Democrats are far more cautious about proceeding forward with impeachment than some of their other House Democratic counterparts. Unlike many of the roughly 135 Democratic Members of Congress who have endorsed impeachment, these men and women represent districts that are not securely Democratic. Many of them are districts that have gone back and forth between Republican and Democratic control. Many of them represent districts that will be battlegrounds at the Congressional and Presidential levels in 2020, and many of those represent districts that voted for President Trump in 2020. They are, understandably, concerned with their own political survival and, perhaps more so than others, well aware of the fact that proceeding forward with an impeachment process that has no chance of resulting in the President's removal from office is politically risky and likely to energize the President's base electorate at the worst possible time for Democrats, right before the election.
At the same time, Politico notes a growing split between Speaker Nancy Pelosi, who has been listening closely to these more moderate Democrats, and Judiciary Committee Chairman Jerrold Nadler:
The impeachment divide between Speaker Nancy Pelosi and House Judiciary Chairman Jerry Nadler is growing. While they are putting on a united front publicly – and indeed, Pelosi has signed off on the Judiciary Committee's impeachment-related work — the speaker feels like Nadler's committee is getting out ahead of the caucus, which has created tension between the two longtime allies.

In fact, in one contentious meeting last week, Pelosi stunned lawmakers when she chided Judiciary staff for aggressively pushing impeachment even though it doesn't have the floor votes yet. "And you can feel free to leak this," Pelosi added, according to Sarah, Heather and Bres. Pelosi was especially frustrated that she heard staffers had tried to convince at least one hold-out to back an impeachment inquiry.

Where the split stems from: Nadler and Pelosi have differing views about how to guide the party through one of its most critical moments. While Pelosi has continued to urge a cautious approach and warned that the public is not there yet on impeachment, Nadler has been ramping up his impeachment rhetoric and arguing the evidence is already there. "Nadler is talking about law, Pelosi is talking about politics," said Rep. Jamie Raskin (D-Md.).
More details about the growing split can be found in the dispatch from Politico's Congressional reporters:
In a closed-door meeting last week, Speaker Nancy Pelosi stunned lawmakers and aides with a swipe at Democratic staff on the House Judiciary Committee.

Pelosi criticized the panel's handling of impeachment in harsh terms, complaining committee aides have advanced the push for ousting President Donald Trump far beyond where the House Democratic Caucus stands. Democrats simply don't have the votes on the floor to impeach Trump, Pelosi said.

"And you can feel free to leak this," Pelosi added, according to multiple people in the room. Pelosi's office declined to comment on the meeting.

It was the latest sign of the widening schism between Pelosi and Judiciary Committee Chairman Jerry Nadler, two longtime allies who are increasingly in conflict over where to guide the party at one of its most critical moments.

Both Pelosi and Nadler, who have served in the House together for more than 25 years, insist their relationship remains strong. But their rift over impeachment is getting harder and harder to paper over amid Democrats' flailing messaging on the topic and a growing divide in the caucus.

Whether the two veteran lawmakers can get on the same page will determine if the party avoids a rupture that threatens their chances of holding on to the House majority and beating Trump in 2020.

"I think the speaker wants to be careful of all the different members of the caucus," said Rep. Pramila Jayapal (D-Wash.), co-chair of the Congressional Progressive Caucus and a vocal impeachment advocate. "She doesn't always want to use the word 'impeachment' but believe me, she signed off on every piece of what has been put forward."
It's worth noting, of course, that the position of the House Democratic moderates is basically aligned with what poll after poll has shown the American people want. In July, an ABC News/Washington Post poll, for example, found that 59% of Americans do not believe that Congress should go forward with an impeachment inquiry. A smaller percentage, just 37%, support moving forward with impeachment. Not surprisingly, these numbers vary depending on political party, with 61% of Democrats supporting impeachment while the vast majority of Republicans oppose the idea. Among independents, the level of opposition to impeachment is roughly the same as in the public as a whole.
Additional polling at the end of July found that that the numbers had not shifted at all despite events such as Robert Mueller's testimony before the House Judiciary and Intelligence Committees. It's also consistent with earlier polling which has indicated that the American public does not want to see Congress pursue impeachment at this time. Most recently, polling has shown that the American public wants Donald Trump out of office, but they want it to happen via the ballot box rather than impeachment. Finally, a new Morning Consult poll finds that a majority of Americans oppose moving forward with impeachment proceedings. This poll finds that 37% support moving forward with impeachment while 50% oppose it. Additionally, reports on the ground continue to show that Congressional Democrats who talked to constituents back home have found little support for immediate moves to impeach the President even among Democrats. Instead, these voters want to see Congress focused on health care reform and other issues of importance to the average voter. House Democrats would be well-advised to remember this as they proceed forward.