Is Joe Biden Out Of Step In An Increasingly Hyperpartisan America?
In what was basically a throwaway line, Joe Biden said something nice about Mike Pence. The reaction from his fellow Democrats says a lot about our current political culture, and none of it is good.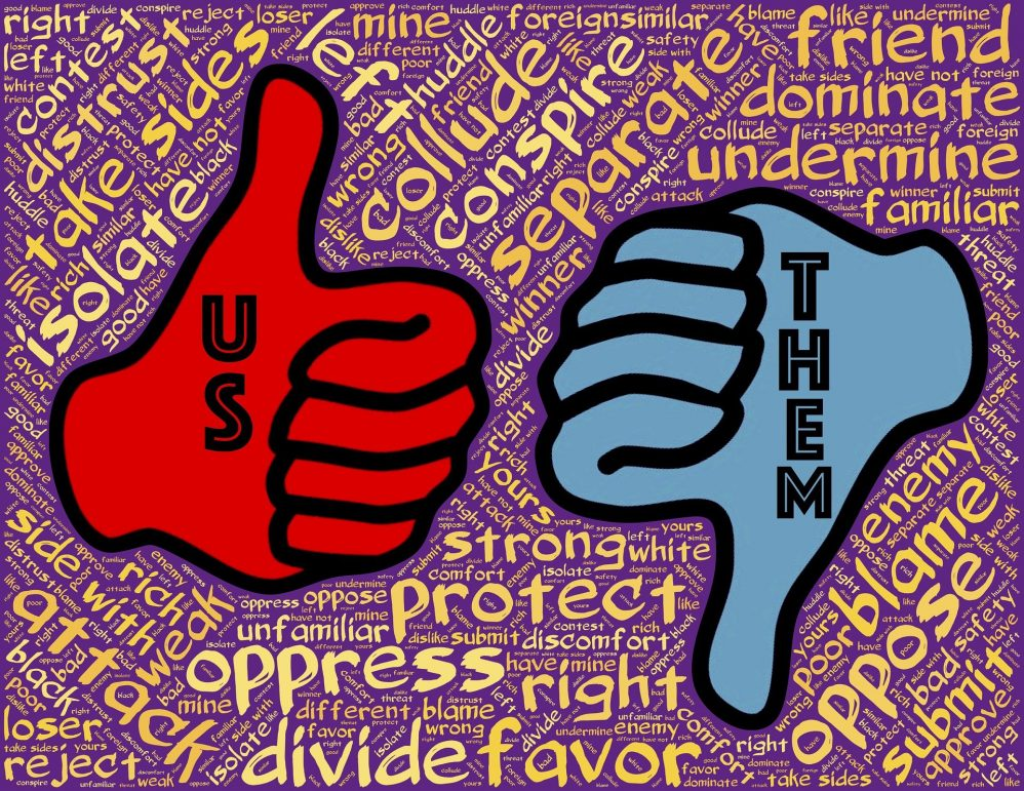 During a speech that was primarily focused on foreign policy earlier this week, former Vice-President Joe Biden, referred to his successor Mike Pence as a "decent guy" as he recounted an incident that took place in Europe last month. In that incident, Pence, appearing on behalf of the President at a European security conference, was met with dead silence when he mentioned Trump's name before the group of mostly European representatives. Given the context of Biden's remark, and the fact that he and Pence have a cordial if not close relationship that dates back to the time when Biden was a Senator and Pence was a Member of Congress that continued after Pence became Governor of Indiana, it's clear that Biden was speaking of Pence in this manner to make it clear that it wasn't Pence who the diplomats were reacting to, but Trump. Almost immediately, though, Biden was met with criticism from within his own party that immediately caused him to backtrack his comments:
Former Vice President Joe Biden responded to criticism Thursday after he called Vice President Mike Pence a "decent guy" during a speech in Omaha, a comment that frustrated some on the left because of Pence's position on LGBTQ rights.

Biden's comments about Pence came as he discussed foreign policy and how the international community had reacted to Pence during the vice president's speech at the Munich Security Conference earlier in February.

"The fact of the matter is it was followed on by a guy who's a decent guy, our vice president, who stood before this group of allies and leaders and said,

'I'm here on behalf of President Trump,' and there was dead silence. Dead silence," Biden recounted Thursday at the Chuck Hagel Forum in Global Leadership at the University of Nebraska at Omaha.

The "decent guy" comment prompted a round of criticism on Twitter. Actress and activist Cynthia Nixon tweeted, ".@JoeBiden you've just called America's most anti-LGBT elected leader 'a decent guy.' Please consider how this falls on the ears of our community."

Shortly after his event ended, Biden responded directly to Nixon on Twitter:

"You're right, Cynthia. I was making a point in a foreign policy context, that under normal circumstances a Vice President wouldn't be given a silent reaction on the world stage," he said. "But there is nothing decent about being anti-LGBTQ rights, and that includes the Vice President."
Although it was Cynthia Nixon's tweet that Biden responded to, she wasn't the only Democrat who criticized Biden for what seems like an innocent comment on Biden's part that was meant to illustrate the antipathy that our allies feel for the current President, and the risks that poses for American foreign policy and American national interests. In fact, this wasn't the first time that Biden had referred to Pence as a "decent guy." He used the same language at a campaign rally in Illinois, although at that time he also noted that he does not agree with many of Pence's policies. Additionally, in the time immediately after the Trump/Pence Administration took office, Biden and Pence spoke often and Biden offered advice on foreign policy and adjusting to the role of Vice-President, although it appears that the last substantive conversation between the two men was in the summer of 2017 even though they have crossed paths several times since then at events in Washington. Additionally, NBC News reported in 2017 that Pence had formed his own version of a "Vice-President's Club" with Biden and former Vice-President Cheney who, along with Walter Mondale and Dan Quayle, make up the four current or former Vice-Presidents who are currently alive.
In many ways, Biden's reference to Pence as a "decent guy" is a reflection of the manner in which he has conducted himself since becoming a Senator in 1973. Like many other members of his generation and the generation of politicians that served in Washington in the 70s and 80s, the former Vice-President and Senator has had a long history of developing relationships and friendships with people on both sides of the political aisle even when he had strong political disagreements with them. One notable example of this, of course, was Biden's relationship with the late Senator John McCain, which Biden spoke about when he eulogized the late Senator at his funeral in August.
Of course, Biden isn't the only politician of his generation to have such a view of politics. Notwithstanding the fact that they rarely agreed on politics and often referred to each other negatively in public and in private, we know now that former President Reagan and the late Speaker of the House Tip O'Neill could also treat each other with respect and friendship. The same was true of other former politicians, such as the late Senator Ted Kennedy who, like Biden, had It harkens back to an era when politics was seemingly simpler, when it was possible to have cordial relationships with people you disagree with, and when there at least seemed to be a limit on what constituted acceptable political rhetoric. As the reaction to Biden's brief comment about Vice-President Pence makes clear, that era has quite obviously come to an end.
The final thing to note about this incident is that it arguably indicates that Biden is indeed running for President. If the former Vice-President had decided that he was not running, then it's entirely likely that he would have let the criticism of his harmless compliment toward Pence go unresponded to. He most certainly would not have responded to a comment from someone whose only major political "accomplishment" was to be soundly defeated in her only bid for political office to date. The fact that he did respond at all, and to Nixon specifically, seems to me like a strong indication that he's already thinking like a candidate that will have to fight for his party's nomination in an environment that is far different from what he faced in 1988 or 2008.
Thanks in no small part to the success of the Bernie Sanders campaign, the Democratic Party has moved at least somewhat to Biden's left over the past several years, and Biden cannot ignore this fact if he's going to have a chance in an already crowded field of candidates. While this doesn't mean that a candidate who is basically conventionally center-left like Biden can't win the nomination, especially in a field where there are many candidates vying for the support of the "progressive" wing of the party and leaving the centrist lane wide open, it does mean that he cannot afford to alienate these voters either. This apparently means, at least for some of those on the left of the party, that acknowledging that at least some Republicans might not be as bad as they at the head of their party, that people can disagree without being disagreeable, and that it's possible to speak respectfully to people even when you disagree with them, is not acceptable. This makes Biden something of a fish out of water in his own party and suggests that he's going to have a difficult time pleasing this increasingly vocal hard-left wing in his own party while remaining true to his principles and his character.
In many respects, the reaction to Biden's comment is another reflection of the extent to which hyperpartisanship has taken over American politics.  I've discussed this several times before  — see here, here, and here for just three examples — and, as I've noted each time the dangers of this hyperpartisan approach to politics for both the nation and the culture are rather obvious. A political philosophy where, by default, you view the people you disagree with not just as opponents in a political debate but as evil, wrong, and stupid is one guaranteed to create the conditions that make accomplishing anything pretty much impossible. In a nation of more than 300 million citizens and roughly 235 million people who are at least eligible to vote there are inevitably going to be issued on which people disagree, and in many cases there are far more than just "two sides" to a given issue. Additionally, the people who do vote are going to be influenced not only by what they see on television and read online and elsewhere, but also by any number of other factors. In that kind of environment, the idea that any one of us have all the right answers and nothing to learn from people who disagree with is is both dangerously arrogant and unrealistic, but incompatible with the pluralistic representative democracy we live in. Nonetheless, in many respects, this is what modern American politics has been reduced to, and it only seems likely to be getting worse before it gets better.
The divisions that this hyperpartisanship is rooted in are endlessly reinforced by pundits and politicians on both sides of the aisle who eagerly turn their opponents into enemies who must be ridiculed endlessly and destroyed. During the 2016 campaign, Donald Trump excelled in this particular skill, especially during the race for the Republican nomination that during which openly attacked a wide variety of groups and people and, attacked his opponents not based on the merits of their ideas, but in exceedingly distasteful, personal ways that seemed more appropriate for a fight between two children on a playground than a Presidential debate involving adults with wide experience in the political and business worlds.  Trump wasn't doing anything new, of course, he was just bringing out onto the debate stage and the speaking circuit the same political vulgarity that, by 2016, has become such a common part of America's political culture. In that respect, while Trump's victory in 2016 was something that surprised political analysts and pollsters, it shouldn't be surprising that he succeeded because he was speaking the language of modern American politics better than his opponents did and he used it to his advantage that nobody had before. Unfortunately, his success means that others are likely to engage in similar actions in the future.
To be fair, this hyperpartisanship has become a staple among Republicans ever since the 1990s, and the rise of Trump is just an indication of the extent to which it has taken over the entire party. It's something you see every day on social media, on cable news, and in articles posted even on seemingly reasonable albeit partisan publications. It runs counter to how things are supposed to work in a pluralistic representative democracy such as ours, where living with the fact that people will disagree with you and that you have to accept the fact that you'll like never get perfection out of any politician are truths that need to be accepted if we're going to be something other than a nation where people are constantly at each other's throats. As I noted, Republicans forgot those basic truths years ago and now that same hyperpartisanship seems to be developing in the Democratic Party. This isn't healthy for the country or for our political culture and it is only going to make it harder for the nation to respond with a united voice when it becomes necessary due to events at home or overseas.
It's partly because he harkens back to a time when politics wasn't infected with hyperpartisanship that I am hopeful about a Biden candidacy even though I do disagree with him in many policy areas. The question that this incident raises is whether even someone like him can resist the hyperpartisan tide because if he can't then I'm concerned for what that means for the future, because I don't think it means anything good.