Israel Spied On Geneva Iran Talks, Shared Information With Congress
Yet another probable rift between the U.S. and Israel over Iran.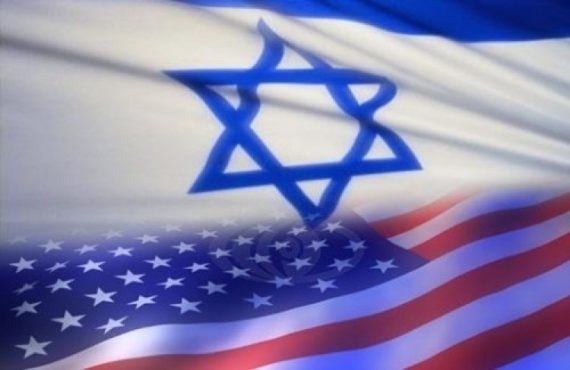 The Wall Street Journal is reporting that Israel spied on the ongoing international negotiations in Geneva over Iran's nuclear program, and that it provided information that it obtained from that surveillance to Congress:
Soon after the U.S. and other major powers entered negotiations last year to curtail Iran's nuclear program, senior White House officials learned Israel was spying on the closed-door talks.

The spying operation was part of a broader campaign by Israeli Prime Minister Benjamin Netanyahu's government to penetrate the negotiations and then help build a case against the emerging terms of the deal, current and former U.S. officials said. In addition to eavesdropping, Israel acquired information from confidential U.S. briefings, informants and diplomatic contacts in Europe, the officials said.

The espionage didn't upset the White House as much as Israel's sharing of inside information with U.S. lawmakers and others to drain support from a high-stakes deal intended to limit Iran's nuclear program, current and former officials said.

"It is one thing for the U.S. and Israel to spy on each other. It is another thing for Israel to steal U.S. secrets and play them back to U.S. legislators to undermine U.S. diplomacy," said a senior U.S. official briefed on the matter.

(…)

Israeli officials told lawmakers that Iran would also be permitted to deploy advanced IR-4 centrifuges that could process fuel on a larger scale, meeting participants and administration officials said. Israeli officials said such fuel, which under the emerging deal would be intended for energy plants, could be used to one day build nuclear bombs.

The information in the briefings, Israeli officials said, was widely known among the countries participating in the negotiations.

When asked in February during one briefing where Israel got its inside information, the Israeli officials said their sources included the French and British governments, as well as their own intelligence, according to people there.

"Ambassador Dermer never shared confidential intelligence information with members of Congress," Mr. Sagui said. "His briefings did not include specific details from the negotiations, including the length of the agreement or the number of centrifuges Iran would be able to keep."

Current and former U.S. officials confirmed that the number and type of centrifuges cited in the briefings were part of the discussions. But they said the briefings were misleading because Israeli officials didn't disclose concessions asked of Iran. Those included giving up stockpiles of nuclear material, as well as modifying the advanced centrifuges to slow output, these officials said.

The congressional briefings and Mr. Netanyahu's decision to address a joint meeting of Congress on the emerging deal sparked a backlash among many Democratic lawmakers, congressional aides said.
On some level, of course, it's neither surprising nor shocking that the Israelis were spying on the Geneva negotiations, including possible conducting surveillance of communications between American negotiators and others involved in the negotiations, whether it be the Iranians or representatives from other nations. For one thing, it's long been an open secret that nations at this level conduct at least some form of surveillance of each other, even nations that are ostensible allies. The United States has done it, as some of the information revealed through the National Security Agency leaks from Edward Snowden has revealed in recent years, and other nations do it as well. In particular, there has been more than once well-publicized incident of Israeli intelligence conducting surveillance on the United States including, of course, the Jonathan Pollard case, which created real rifts between Israel and American officials in the 1980s and which remains a sensitive point between the two nations even to this day. Additionally, since Israel is not a party to the Geneva negotiations and yet has expressed long-standing concern regarding the issue of Iran's nuclear program, it's natural that they'd be conducting some kind of surveillance on the negotiations themselves. I would expect nothing less from any other nation, really.
Where the problem comes here, as the Journal notes, lies in the fact that the Israelis, and specifically Prime Minister Netanyahu and Ambassador Dermer appear to have been using the information obtained in that surveillance as part of its broader effort to attempt to make an end run around the White House in its communications with its Congress and to essentially undermine the negotiations in general, and the United States in particular. One has to wonder how the Israeli government would feel if the situation were reversed and the U.S. was using information obtained via surveillance to brief members of the Knesset in an effort to undermine one of the Prime Minister's foreign policy initiatives. Furthermore, as Daniel Larison puts it, the entire thing is rather galling when you take the actual substance of U.S. policy on Iran into account:
This is all the more obnoxious when one considers that the U.S. has gone to extraordinary lengths to placate and reassure Israel on all matters relating to Iran for more "Clearly, the State of Israel has various security interests, and clearly we have good intelligence services," Mr. Lieberman said on Army Radio. "We do not spy on the United States. There are enough elements involved, such as Iranian elements, first and foremost."claims to want.
If nothing else, this report certainly does put the controversy surrounding the invitation from Speaker Boehner to Prime Minister Netanyahu into context, making clear that the Administration's frustration with Congress and Israel is about more than just a simple breach of protocol or an invitation to a foreign leader on the eve of an election in his country. Indeed, it makes the way that White House reacted to that incident more understandable because it places it in the context of a clear effort by Israel to undermine the President's foreign policy initiative through a rather blatant appeal to partisan U.S. politics. It also makes clear that the rift between the U.S. and Israel that has developed in recent years is unlikely to calm down any time soon.
Update: Israel has denied the allegations in the Journal's report:
JERUSALEM — Three top Israeli ministers on Tuesday denied a report that their intelligence services had spied on the closed-door negotiations over Iran's nuclear program, as tensions continued to mount between Washington and Jerusalem.

"There is no such thing as Israel spying on the Americans," the defense minister, Moshe Yaalon, said at a pre-Passover toast, according to a transcript provided by his office. Mr. Yaalon said he had checked and found no complaint from the United States to Israeli intelligence services about such spying. "There is a strict prohibition on that," he said.

Yuval Steinitz, the minister for strategic affairs, who is in Europe lobbying officials about the Iran talks, said on Israeli television that "these claims are baseless and we reject them outright." Avigdor Lieberman, Israel's foreign minister, called the report in The Wall Street Journal on Tuesday "incorrect and inaccurate," but hinted that Israel may have gleaned information about the talks from spying on the Iranian side.

"Clearly, the State of Israel has various security interests, and clearly we have good intelligence services," Mr. Lieberman said on Army Radio. "We do not spy on the United States. There are enough elements involved, such as Iranian elements, first and foremost."
President Obama, meanwhile, declined to comment on the report during a press appearance today but did have other things to say about the relationship with Israel:
A significant disagreement between the United States and Israel was on full, public display at the White House on Tuesday.

During a news conference, President Obama said he took Israeli Prime Minister Benjamin Netanyahu at his word that there would not be a two-state solution in the Middle East as long as he is in power.

If you remember, Netanyahu made waves after he seemed to write off a two-state solution on the eve of parliamentary elections.

In later interviews, he softened that stance. Netanyahu told NPR's Steve Inskeep on Thursday: "What I said was that under the present circumstances, today, it is unachievable. I said that the conditions have to change."

Obama wrote off what he called Netanyahu's "correctives."

"I took him at his word that that's what he meant and I think that a lot of voters inside of Israel understood him to be saying that unequivocally," Obama said at Tuesday'sjoint news conference with Afghan President Ashraf Ghani.

Even if you accept Netanyahu's clarifications, Obama said, "there still does not appear to be a prospect of a meaningful framework being established that would lead to a Palestinian state. It's not just my estimation, I think it's hard to envision how that happens based on the prime minister's statements."

Obama said that because of Netanyahu's statements, the U.S. now has to re-evaluate its diplomatic posture on the Israeli-Palestinian issue.

Obama made it clear that the U.S. will continue to cooperate with Israel when it comes to security and intelligence.

"That continues unabated," he said. "I will continue to do whatever I need to do to make sure that our friends in Israel are safe. That's what I've done since I've been president and that is not going to stop."

Obama added: "What we can't do is pretend that there is a possibility of something that is not there. And we can't continue to premise our public diplomacy based on something that everybody knows is not going to happen at least in the next several years. That is something that we have to — for the sake of our own credibility — we have to be able to be honest about that."
This is far from over.