It's A Wonderful White House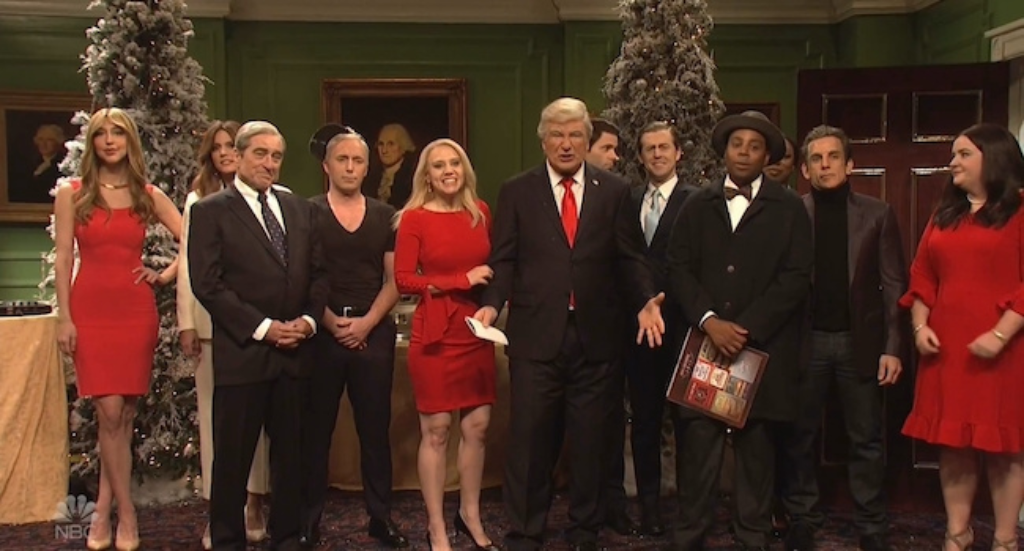 Last night's SNL Cold Open dreamed of a world where Donald Trump wasn't President, bringing back nearly all of the stars — including Alec Baldwin as Trump, Ben Stiller as Michael Cohen. Matt Damon as Brett Kavanaugh, and Robert DeNiro as a pitch-perfect Robert Mueller — that have taken part in the show's Trump-focused skits this year:
The only thing missing was Kate McKinnon as Hillary Clinton and Melissa McCarthy as Sean Spicer.
Apparently, this didn't sit too well with the President:
A REAL scandal is the one sided coverage, hour by hour, of networks like NBC & Democrat spin machines like Saturday Night Live. It is all nothing less than unfair news coverage and Dem commercials. Should be tested in courts, can't be legal? Only defame & belittle! Collusion?

— Donald J. Trump (@realDonaldTrump) December 16, 2018
Yes, that's right. The President wants to take Saturday Night Live to court for making fun of him.