Netanyahu Reportedly Considering Canceling Speech To Congress
Israeli Prime Minister Benjamin Netanyahu is apparently realizing that speaking to Congress may not be a good idea after all.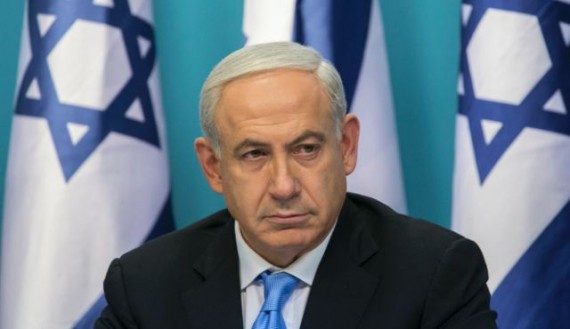 Reuters is reporting that Israeli Prime Minister Benjamin Netanyahu is considering backing away from his planned address to a Joint Session of Congress next month in an effort to avoid the partisan firestorm that the speech has created in the United States:
Israeli officials are considering amending the format of Prime Minister Benjamin Netanyahu's planned address to the U.S. Congress next month to try to calm some of the partisan furore the Iran-focused speech has provoked.

Netanyahu is due to address a joint session of Congress about Iran's nuclear programme on March 3, just two weeks before Israeli elections, following an invitation from John Boehner, the Republican speaker of the house.

Boehner's invitation has caused consternation in both Israel and the United States, largely because it is seen as Netanyahu, a hawk on Iran, working with the Republicans to thumb their noses at President Barack Obama's policy on Iran.

It is also seen as putting Netanyahu's political links to the Republicans ahead of Israel's nation-to-nation ties with the United States, its strongest and most important ally, while serving as a pre-election campaign booster.

As a result, Israeli officials are considering whether Netanyahu should speak to a closed-door session of Congress, rather than in a prime-time TV address, so as to drain some of the intensity from the event, a source said.

Another option is for the prime minister to make his speech at the annual meeting of the American Israel Public Affairs Committee in Washington the same week, rather than in Congress.

"The issue has been under discussion for a week," said a source close to the prime minister's office. "(Netanyahu) is discussing it with Likud people. Some say he should give up on the speech, others that he should go through with it."

But Netanyahu told voters from the Russian speaking community on Monday evening that he was determined to discuss Israel's objections in Washington to an emerging deal withIran but he did not say if that meant a public speech in Congress.

"I am … determined to go to Washington to present Israel's position to the members of Congress and the American people," Netanyahu said, repeating that nuclear weapons in Iran's hands would constitute an existential threat to Israel.

An opinion poll by Israel's Army Radio on Monday said 47 percent of people think Netanyahu should cancel the address, while 34 percent say he should go ahead with it.
There are also other signs that the increasingly partisan nature of the speech to Congress, and the impact that it appears to be having on U.S.-Israeli relationship, is having an impact on the upcoming Israeli elections and the fortunes of Netanyahu's Likud Party. A new Times Of Israel poll, for example, shows Netanyahu's Likud Party falling behind the opposition Zionist Union Party and Netanyahyu's personal popularity falling.  That same poll also shows that nearly 50% of Israelis think that the Prime Minister should cancel his speech to Congress. While it's hard to decipher what these numbers would mean for the ability of either Likud or the opposition to form a governing majority in the wake of the upcoming elections, the fact that the Prime Minister's numbers are declining at the same time that the perception is growing that he is damaging Israel's most important foreign relationship are no doubt related and are likely related to the apparent concerns that Reuters makes note of here. Indeed, it would be surprising if Netanyahu's advisers weren't weighing the possibility of backing away from the speech. With Democrats openly announcing that they will not be attending the speech, and even the Vice-President using the excuse of a trip outside the country to miss what would otherwise be something that members from both sides of the aisle would attend, it became blindingly obvious last week that the Prime Minister was stepping into what had become an openly partisan dispute in the United States, and that proceeding forward with the speech would be a mistake. At this point, Netanyahu would arguably gain more by announcing that he was postponing the speech until after the elections than he would by proceeding forward.
As I noted when I first wrote about this speech, it has been evidence from the beginning that Netanyahu was walking into a partisan firestorm on Capitol Hill that, in the long run, would not be in the best interests of his country. For better or worse, the White House had made clear that it believed that it was inappropriate for Congress to invite Netanyahu to speak on regarding a matter that was an open area of dispute between a Democratic President and the Republican Congress, and certainly not to do so at a time that would be barely two weeks prior to elections in Israel that will decide whether or not Netanyahu will remain as Prime Minister. If anything, the weeks since then have made that even more apparent. If Netanyahu knows what's good for him, and for his country, he'll cancel the speech and move on. Otherwise, he risks doing real damage both to Israel's relationship with the United States and his own political future.