Political War Over Supreme Court Getting Ready To Go Nuclear
The coming political battle over President Obama's effort to fill the vacancy created by the death of Justice Antonin Scalia will likely be unlike anything we've seen before.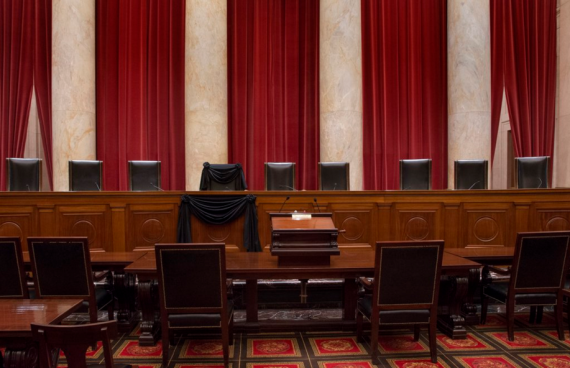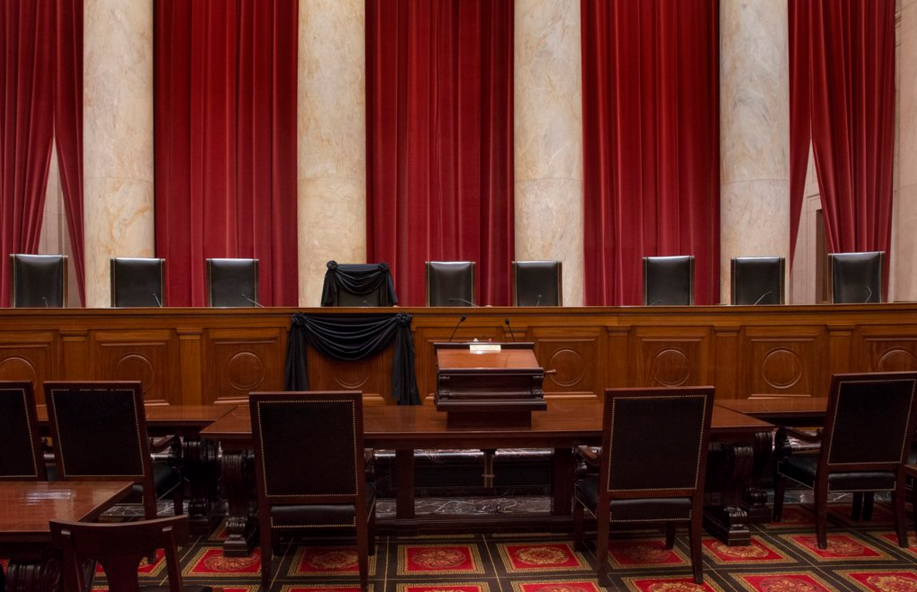 With the selection of a Supreme Court nominee just days away, both Republicans and Democrats are gearing up for an epic Supreme Court battle
President Obama and his Republican opponents are making the final preparations for a public relations war over the vacancy on the Supreme Court.

It is likely to be one of the most heated confirmation fights in recent memory, with both sides expected to unleash television ads, opposition research and grassroots organizing aimed at gaining the upper hand for the November elections.

Political action groups and party committees have already fired shots across the bow, previewing the frenzy of activity that is expected once Obama nominates a replacement for the late Justice Antonin Scalia, a nominee Senate Republican leaders have pledged won't receive a hearing or a vote.

"I think this is going to be as big a fight as I've seen," said Drew Courtney, communications director for People for the American Way, a liberal group involved in the nomination fight. "Even knowing we are in the Donald Trump election year, this is going to stay really big."

The stakes are high for both sides, as Obama could shift the ideological balance of the court by replacing Scalia, a staunch conservative, with a liberal jurist.

The Republican National Committee (RNC) announced the formation of a task force Monday to launch radio and digital attack ads, circulate petitions and coordinate media appearances to help Senate Republicans stand firm against confirming any nominee.

The party plans to call out Democratic presidential and Senate candidates for their "hypocrisy" on judicial nominations, highlighting comments made by Vice President Biden in 1992 suggesting that any Supreme Court nomination should wait until after the presidential election.

"This will be the most comprehensive judicial response effort in our party's history," said RNC Chairman Reince Priebus. "If the president wants to break with decades of precedent by pushing through a nominee in an election year, we're going to vet that person and put their real record on display."

The RNC's target list includes Sen. Michael Bennet (D-Colo.), who faces a tough reelection race, and Senate candidates in nine other states including Ohio, Florida, New Hampshire and Wisconsin.

Groups on the right also plan to go after Obama's nominee and have already begun attacking some of the leading contenders.

The conservative Judicial Crisis Network said last Friday it is spending $250,000 on TV and digital ads slamming Jane Kelly, an 8th Circuit U.S. Court of Appeals judge mentioned as a potential Supreme Court pick because of her ties to Senate Judiciary Committee Chairman Chuck Grassley(R-Iowa).

The spot paints Kelly as a "liberal extremist" because of her past as a public defender, when she represented a client on child pornography charges who was later convicted of murder.

The group acknowledged that targeting someone who hasn't yet been nominated is unusual.

"It certainly is a real significant bump up from what we did with the [Elena] Kagan nomination," said Carrie Severino, the group's chief counsel and policy director. "The stakes are dramatically higher. … There is a potential to dramatically shift the court to cement liberal dominance."

Severino said her group has enlisted the research arm of America Rising, a prominent conservative group, to help independently vet Obama's potential nominees to expose potential flaws.

America Rising's companion group, AR2, is assisting the RNC campaign.

During Kagan's nomination in 2010, Severino said her group was playing catch-up with vetting and opposition research. This time, she said, it would be ready with reams of information on the day the nomination is made.

But the White House and its liberal allies are formulating an offensive of their own.

Obama administration officials have enlisted former colleagues, such as 2012 deputy campaign manager Stephanie Cutter, to draw up plans for a media and political onslaught designed to shame Republicans for their Supreme Court blockade.

Typically, Supreme Court nominees remain silent except for their appearances at confirmation hearings and meetings with senators

That could change this time. The White House and Democrats could rely on nontraditional tactics, such as mock hearings or question-and-answer sessions at law schools, to get the nominee exposure.

"I think what you will probably see is the nominee being more active," said one person familiar with the talks.

"This is not a conventional nomination process the Republicans are proposing," the person added. "So it can't be a conventional or traditional response. Not every tactic under the sun is on the table, but a there are lot more tactics than you might think."

Obama could also use his bully pulpit to make the case for his nominee, something that press secretary Josh Earnest suggested Monday.

"He was a leading advocate for their confirmation," the spokesman said of Obama's role during the confirmation fights over Kagan and Justice Sonia Sotomayor. "And he made a strong case with respect to both nominees testifying to their credentials and their experience and their judgment."

Liberal action groups are heavily
involved in the messaging effort. The Alliance for Justice recently sent a letter to Senate leaders from 356 law professors demanding they fulfill their "constitutional duty to give President Obama's Supreme Court nominee a prompt and fair hearing and a timely vote."

Other groups, such as People for the American Way, are planning to launch ads and publish research memos.

The messaging has focused on Grassley, whose committee controls the nomination process, as well as politically vulnerable GOP senators from states including New Hampshire, Wisconsin and Illinois.
Even leaving aside the circumstances that created this vacancy, it was inevitable that the next Supreme Court appointment would become a massive political battle given the stakes involved. Unlike President Obama's previous two appointments, in which a basically liberal Justice was retiring and being replaced by a basically liberal appointee, thereby having no real impact on the balance of the Court. This was not going to be the case going forward, though. Heading into the 2016 election, it was mentioned several times that four of the current members of the Court were 75 years of age or older, including two who would be over 80 by the time the next President takes office. Three of those four members — Scalia, Kennedy, and Ginsburg — were Justices who are crucial to the balance or future direction of the Court. No matter when a battle over filling a vacancy created by the death or retirement of any of these four Justices occurred it was bound to be a political battle unlike anything we've seen. Indeed, given the fact that the Internet and social media didn't exist at the time, and that cable news was in its infancy, the battle is likely to make the Bork and Thomas hearings seem like pleasant Sunday afternoon strolls in the park. The fact that this is all occurring during the course of an election year merely guarantees that the volume on the political battle will be enhanced by heretofore unseen orders of magnitude. Call it the inevitable side effect of the polarization of American politics, blame it all on Republicans, do whatever you wish. It is, in the end, the inevitable outcome of the extreme polarization of American politics that we've seen since the Clinton Presidency, and that's a phenomenon that's only likely to get worse, not better.
As things stand right now, I would expect that Republicans will end up being able to stick together enough to block whatever nominee President Obama throws at that them, regardless of what kind of public relations campaign the White House puts up in front of them. For one thing, as I've noted before, notwithstanding whatever the polls may say regarding public opinion on the matter the Senate GOP will still have a greater incentive to adhere to the "No Hearings, No Votes" position than to back down. This is largely because of the fact that, regardless of what the polls say regarding Americans as a whole, those same polls show that Republican voters strongly oppose the idea of going forward with the nomination and would punish Senate Republicans who went back on their pledge. Senate Republicans are betting that they are more likely to face retribution from Republican voters if they back down than they are to face retribution for sticking to their current position from voters as a whole. In no small part, this is because, in the end, the fate of the Supreme Court is likely to be a low-priority issue for most voters compared to issues such as the economy. In addition to the incentives facing Senate Republicans, another reason we're unlikely to see the GOP back down is because it's relatively easy for them to adhere to the pledge and almost impossible for Democrats to do anything about it. Majority Leaders McConnell controls the Senate calendar, and Senator Grassley controls the calendar of the Judiciary Committee. Without GOP defections that are unlikely to occur, the Democratic minority is essentially powerless to force action on the nomination. Given that, expect a long drawn out battle but little movement from either side, and most likely a Supreme Court that remains one seat short for at least a year.