Senate GOP Remains United On Denying Consideration To Obama SCOTUS Nominee
The President could nominate someone to fill the vacancy created by Antonin Scalia's death as soon a next week, but Republicans in the Senate remain firmly committed to their decision to deny the as yet unnamed nominee any consideration.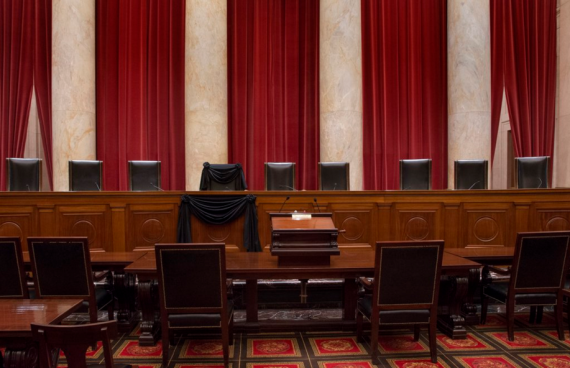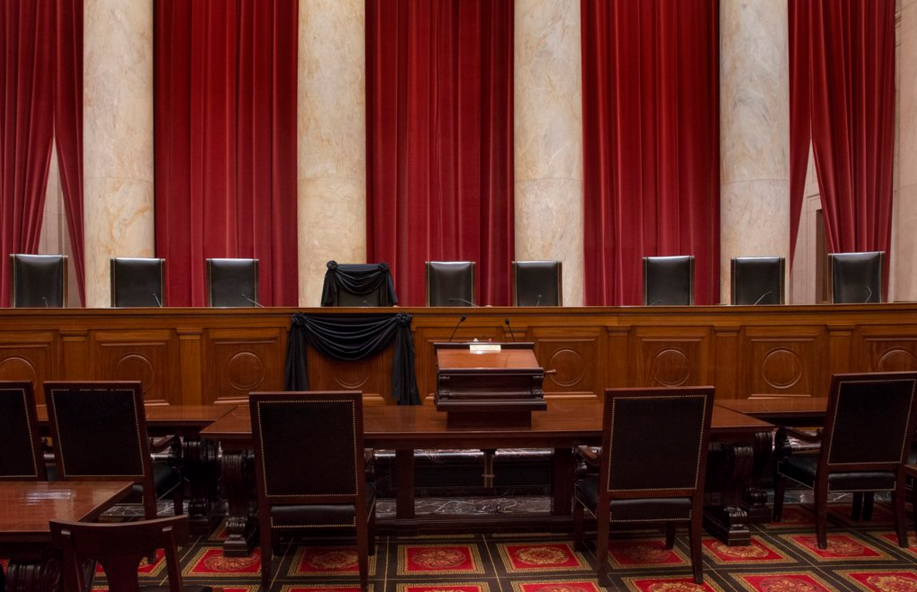 Despite indications in the polls that they could pay a political price for their position, Senate Republicans are standing by their refusal to consider any Supreme Court nomination from President Obama:
WASHINGTON — Senators on the Judiciary Committee clashed openly on Thursday over filling a Supreme Court vacancy during an election year, with Republicans insisting that they were doing the right thing by refusing to consider any nominee put forward by President Obama and Democrats accusing them of shirking their constitutional duty.

The Judiciary Committee chairman, Senator Charles E. Grassley, Republican of Iowa, denounced Democrats for the pressure they have brought in recent days in pushing him to convene confirmation hearings once Mr. Obama picks a nominee, which could happen as soon as next week.

Mr. Grassley again invoked remarks by Vice President Joseph R. Biden Jr.from when Mr. Biden was the committee chairman in 1992, in which he urged that no Supreme Court vacancy be filled in a presidential election year. Mr. Biden said he was speaking hypothetically, apparently out of concern of a voluntary retirement before the end of President George Bush's term.

Mr. Grassley accused Democrats, including Mr. Biden, of revisionism. "Some have tried to recast what Joe Biden said to give it an entirely different meaning," he said, noting that no Democrat had disputed the remarks at the time.

Mr. Grassley also chastised his Democratic colleagues for singling him out for attack on the Senate floor, and he defended his written pledge not to hold hearings on any replacement for Justice Antonin Scalia, who died last month, until after the November elections.

Mr. Grassley said it was clear no action would be taken on a nominee. "So, why this charade?" he asked. "Why all this outrage about a hearing?" He closed by saying he was confident in the Republicans' position. "It's the right thing to do," he said.

The senior Democrat on the committee, Senator Patrick J. Leahy of Vermont, said he had so many disagreements with Mr. Grassley that he could not possibly discuss them all. But he disputed the relevance of Mr. Biden's comments.

"The fact is we have taken action every time there has been a Supreme Court vacancy," he told Mr. Grassley sharply. "We have always done the hearings and had the votes when there's a Supreme Court vacancy."
Based on the polling on this issue, one would think that Republicans are making a big political mistake here by refusing to even consider a nomination, even if it just amounts to the minimal step of holding hearings as they have done in the ordinary course of business in the past. While initial polling seemed to indicate that Americans were equally divided on whether or not they supported the position Senate Republicans were taking,  subsequent polls have shown majority support for the Senate should act on whatever nominee he sends it just a it would in any other case. This includes polls by Fox News, Reuters/IPSOS, and the Pew Research Center, as well as polling by Public Policy Polling of voters in Ohio and Pennsylvania, all of which clearly showed that a majority of the public believed that the Senate should act on the President's nominee, whomever may end up being. More recently, this was backed up by polling from CNN/ORC as well as polling from Public Policy Polling that shows signs of voter anger over the GOP's position in states such as Arizona, Iowa, Missouri, and North Carolina that could impact the Senate races in those states in the fall. Senate Republicans, however, are citing other polling in favor of their position:
Senate GOP leaders are making the case to their members this week that their decision to ignore President Barack Obama's Supreme Court nominee is not just a principled stance, but a politically beneficial one, too.

Majority Whip John Cornyn (R-Texas), according to GOP sources, is quietly circulating a four-page memo throughout the Senate Republican Conference on the public's views on filling the high court's vacancy.

The memo, obtained by POLITICO, makes the case that a majority of voters would prefer to keep deceased Justice Antonin Scalia's seat empty — for a year or even longer — rather than allow Obama to nominate a liberal justice that would move the court to the left.

"The survey found almost unanimous awareness of the death of Justice Scalia, strong support for originalist intent in interpreting the Constitution, and concern over President Obama appointing a liberal justice who would tip the ideological balance of the court," Republican pollster Greg Strimple wrote in the memo.

Strimple found that 54 percent of those surveyed were more concerned about a liberal justice being chosen to replace Scalia, compare to the nearly 41 percent of respondents who were more worried about the seat being open for a year or more.

Not surprisingly, Republicans were much more concerned about the potential shift in ideological balance. But Strimple's findings showed that 53 percent of independents said a liberal justice was the bigger concern, compared to 41 percent who said a prolonged vacancy was the larger issue.

A majority of those surveyed — 54 percent — said they believed Obama would nominate a liberal justice and that his pick would tip the balance of the Supreme Court. And nearly 56 percent said justices should follow the original intent of the Constitution, in the mold of Scalia.

"Our findings show that a majority of U.S. voters share the concerns of the GOP in regard to tipping the ideological balance of the Court and the need for the next Justice to strictly interpret the Constitution," the memo reads.

The poll surveyed 600 likely voters between Feb. 27 and Feb. 29.
It's unclear where the polling that Cornyn's memorandum relies upon actually comes from, and it's hard to judge the reliability of the poll itself without seeing a copy of the data, but it's worth noting that this poll appears to ask very different questions from those that the polling I cited above used. In those questions, the pollster simply asked whether or not the respondent believed that the Senate should give due consideration, such as a hearing and a vote, to whatever nominee the President puts forward. The poll that Cornyn relies upon, on the other hand, sounds as though it is attempting to influence the respondent by discussing the kind of nominee that President Obama would send to the Court. In reality, of course, that question is rather immaterial to the issue at hand since nobody seems to be arguing that the Senate is obligated to accept any nominee the President sends at face value. Indeed, just as the Constitution does not require the Senate to act at all on a Supreme Court nominee, it does not require the Senate to approve that nominee even if they are the most qualified potential Supreme Court Justice on the planet. Additionally, the question of who the President chooses to replace Justice Scalia is quite different from the question of whether the Senate should hold hearings at all.
Despite these objections, polling like this, as well as evidence in the polling that I've cited that shows that the vast majority of Republicans support the Senate GOP's position on "No Hearings, No Votes," is likely to keep Republicans standing firm on their position for now. As things stand, they have a lot more to lose from backing down than they have to gain by holding hearing or voting, even if they ultimately end up rejecting President Obama's nominee in a Cloture Vote, which is the most likely outcome of any proceeding in this case anyway. For better or worse, the politics of this situation are such that Republicans have more to fear from retribution by the hard core base of their party for backing down than they do from regular voters in the fall elections, or at least that's their perception of the matter. As long as that's the case, you can expect no movement on any nomination.
As for when that nomination might be expected, the official 30 day mourning period set by the Supreme Court ends this weekend, so many observer are expecting we might get a nomination from the President as early a next week. Then, we'll see where this is all headed.