Preparing to Evaluate the Predictions
Making note of some of the predictions and such as we approach November 6th.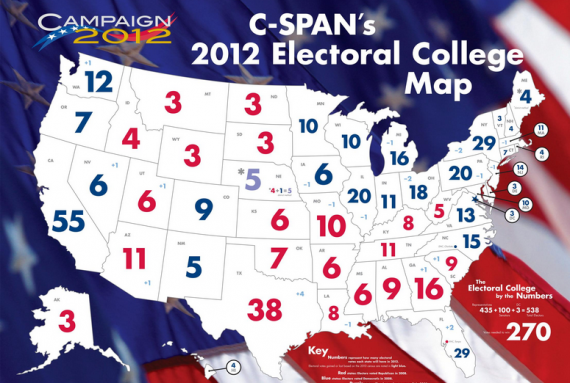 As we approach the end of the 2012 cycle (and the start of the 2016 cycle*), it is time to start cataloging the predictions so we can do an assessment after we get the results.  This strikes me as an especially useful exercise this year since there has been so much contention on the subject of poll analysis and using said analysis to forecast outcomes.
First we have Dick Morris, who sees a building Romney wave in a column at The Hill:
In the next few days, the battle will move to Pennsylvania (20), Michigan (15), Wisconsin (10) and Minnesota (16). Ahead in Pennsylvania, tied in Michigan and Wisconsin, and slightly behind in Minnesota, these new swing states look to be the battleground.

Or will the Romney momentum grow and wash into formerly safe Democratic territory in New Jersey and Oregon?

Once everyone discovers that the emperor has no clothes (or that Obama has no argument after the negative ads stopped working), the vote shift could be of historic proportions.
Morris does, however, avoid actually making a prediction in the column, he just intimates that Romney might do the impossible or, at least, the highly improbably (like win Oregon).  On his web site back in August, however, we get:
If he carries all three of these states and also wins all the others where Obama is now at 50% or less – Iowa, New Mexico, Michigan, Minnesota, Pennsylvania, and New Jersey — he will get 351 electoral votes, a landslide about equal to Obama's 363 vote tally in 2008.

The strong probability is that Romney does, in fact, carry Florida, Ohio, and Virginia and a share of the other states where Obama is below 50% of the vote.
Of course, he hedges with a rather big "if." The column is entitled, however "Here Comes The Landslide" on his web site, meaning that it was not just an editor at The Hill who chose it.
Back to the column in regards to the Senate he does provide a more resolute prediction:
The most likely outcome? Eight GOP takeaways and two giveaways for a net gain of six. A 53-47 Senate, just like we have now, only opposite.
Meanwhile, Karl Rove predicts:
Mitt Romney will be declared America's 45th president. Let's call it 51%-48%, with Mr. Romney carrying at least 279 Electoral College votes, probably more.
Brendan Nyhan provides the following graph of the stats types'/betting markets' and  probabilities:
For a discussion of probabilities versus polling, see James Joyner's post from earlier today.
h/t's to Taegan Goddard and Andrew Sullivan.
*I am only partly joking.  As soon as we have a firmish idea about a winner on election night, if not in some of the dead space been results, someone (indeed, numerous someones) will be speculating about 2016.