Republicans Need To Understand What Went Wrong If They Want To Win Again
Republicans are trying to figure out what went wrong. Will they learn the right lessons from their loss?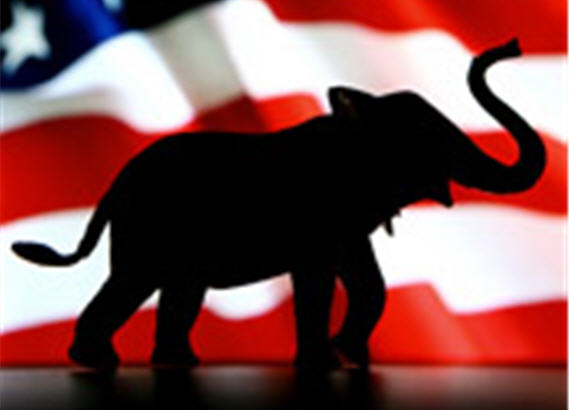 This isn't how it was supposed to end. With a bad economy, an unpopular health care reform bill, and demoralized supporters, not only wasn't President Obama not supposed to be re-elected by, assuming he wins Florida, an Electoral College margin nearly as large as the one he earned four years ago, but beating him was supposed to have been exceedingly easy. More than once during the (far too) many Republican Primary Debates, one candidate or another would say that "anyone up on this stage" would be a better President than Barack Obama but that they were better suited for one reason or another. It was an absurd suggestion, really. Did anyone believe that Herman Cain or Michele Bachmann possessed even a fraction of the qualifications necessary to sit behind the Resolute Desk? Republican activists seemed to believe it, though, which is perhaps why Republicans find themselves wondering where the party goes from here:
Mitt Romney's loss to a Democratic president wounded by a weak economy is certain to spur an internecine struggle over the future of the Republican Party, but the strength of the party's conservatives in Congress and the rightward tilt of the next generation of party leaders could limit any course correction.

With their party on the verge of losing the popular presidential vote for the fifth time in six elections, Republicans across the political spectrum anticipate a prolonged and probably divisive period of self-examination.

The coming debate will be centered on whether the party should keep pursuing the antigovernment focus that grew out of resistance to the health care law and won them the House in 2010, or whether it should focus on a strategy that recognizes the demographic tide running strongly against it.

"There will be some kind of war," predicted Mike Murphy, a longtime Republican Party consultant, suggesting it would pit "mathematicians" like him, who argue that the party cannot keep surrendering the votes of Hispanics, blacks, younger voters and college-educated women, against the party purists, or "priests," as he puts it, who believe that basic conservative principles can ultimately triumph without much deviation.

"We are in a situation where the Democrats are getting a massive amount of votes for free," Mr. Murphy said.

But the debate will not just be about demographics. Ralph Reed, a veteran of the conservative movement, said that Mr. Romney's loss would stir resentment among those who believe the party made a mistake in nominating a more centrist Republican who had to work to appeal to the party's base.

"There's definitely a feeling that it would be better to nominate a conservative of long-standing conviction," he said.

(…)

Even as they absorbed Mr. Romney's defeat, the party's top elected officials, strategists and activists said they believed that Republicans had offered a persuasive message of economic opportunism and fiscal restraint. While the messenger may have been flawed, they argued, Republicans should not stray from that approach in a moment of panic.

"The party has to continually ask ourselves, what do we represent?" said Senator Marco Rubio, the Florida Republican seen as a top White House contender in 2016. "But we have to remain the movement on behalf of upward mobility, the party people identify with their hopes and dreams. People want to have a chance."

Matt Kibbe, the president of the Tea Party-aligned group FreedomWorks, acknowledged there would be a natural struggle for the identity of the party in the election's aftermath. But he argued that in some respects the fight had already been waged and won by the energized grass-roots forces that have shaped the contours of Republican politics in recent elections.

"You are going to see a continuation of the fight between the old guard and all of the new blood that has come in since 2010, but I don't know how dramatic it is going to be," he said. "It is getting to point where you can't reach back and pull another establishment Republican from the queue like we have done with Romney."
This is the usual argument we hear from the right after a Republican candidate loses. The GOP lost, we're told, not because it's message didn't resonate with the public, not because it is out of step with the electorate, but because its candidate wasn't conservative enough. The people who make this argument typically cite Ronald Reagan and the 1980 Election as proof of their assertion, although they do so without realizing that Reagan was not the most conservative candidate in the 1980 Republican field, that distinction would have belonged to Illinois Congressman Phil Crane. Moreover, during the General Election, Reagan didn't campaign has a hard right conservative, which is apparently one of the complaints that some people on the right have already started making about the Romney campaign's performance during the just completed cycle. It's also amusing to see activists repeat the same old tired arguments about the GOP Establishment. Sorry guys, but in the modern GOP the conservatives are "The Establishment." You can't blame some mystical cabal of moderates in a Corporate Boardroom in New York City for what happened this year.
Mitt Romney didn't lose because he wasn't conservative enough. If that was the problem then, why, exactly did he manage to make it all the way through the Republican primary fight with nothing that could be characterized as a serious challenge? Yes, there were base activists who rallied around candidates like Herman Cain, Newt Gingrich, and Rick Santorum, but it became painfully obvious very early on that none of those men was the least bit prepared to be President of the United States and none of them had any realistic chance of beating Barack Obama in a head-to-head match-up. Since the Republicans had largely rejected candidates like Jon Huntsman, only finally noticing that he was running for President and might actually make a good standard bearer for the party until it was far too late, Mitt Romney was the inevitable nominee. If he wasn't "conservative enough" then he never would have made it through the Republican primary.
The second flaw with this argument is the idea that picking a hard-core conservative is the guaranteed route to electoral success. Despite the fondest dreams of activist conservatives, there's simply no evidence to support this assertion. For one thing, the United States is, at best, a center-right nation and perhaps not event that anymore. The suggestion that a candidate who was not only a strident hard core conservative but campaigned as one would have any chance in a nationwide election simply doesn't comport with reality as we know it, and it definitely doesn't comport with the results of Tuesday's election. Once again, those who advance this argument point to Ronald Reagan to support their argument but, again, the actual evidence doesn't support them.  For one thing, Reagan was a conservative, but he certainly was not the same kind of conservative as, say, Santorum, Bachmann, or Cain. For another, in 1980 Ronald Reagan did not explicitly campaign has a hard core conservative. Rather, he campaigned as the man who could bring the country together, fix the economy, and restore our place in the world. It was Reagan's opponents who tried to portray him as a hard core conservative, because they knew it was an image that could be harmful to his electoral chances.
So, the idea that picking more conservative candidates is the answer to the GOP's problems doesn't stand up to the evidence. Yea, pick conservative candidates if you want, but you can't expect them to campaign as if they were calling in to the Rush Limbaugh show. Running for President is a national campaign, and not everyone in the United States is a hard core conservative. Far from it as a matter of fact.
Other Republicans, who have actually looked at the election returns, are more concerned about the demographic problems that party faces in the wake of the election:
BOSTON — President Barack Obama's thrashing of Mitt Romney exposed glaring structural weaknesses in the GOP that will shut the Republicans out of the White House until they find a way to appeal to a rapidly changing America.

Battling a wheezing economy and a deeply motivated opposition, Obama still managed to retain much of his 2008 map because of the GOP's deficiencies with the voters who are changing the political face of once conservative-leaning Virginia, Florida, Colorado and Nevada.

Republicans face a crisis: The country is growing less white, and their coalition has become more white in recent years.

In 2004, George W. Bush won 44 percent of Hispanics. Four years later, John McCain, the author of an immigration reform bill, took 31 percent of Hispanics. And this year, Romney captured only 27 percent of Hispanics.

"The conservative movement should have particular appeal to people in minority and immigrant communities who are trying to make it, and Republicans need to work harder than ever to communicate our beliefs to them," said Sen. Marco Rubio (R-Fla.), who will immediately be looked to as a potential 2016 presidential candidate.

But the GOP's problem is more fundamental than one bloc of voters. For the second consecutive presidential election, the Republican got thumped among women and young voters in the states that decided the election.

"Our party needs to realize that it's too old and too white and too male and it needs to figure out how to catch up with the demographics of the country before it's too late," said Al Cardenas, the head of the American Conservative Union and a longtime GOP leader. "Our party needs a lot of work to do if we expect to be competitive in the near future."
This, in part, is the argument I touched on yesterday in the discussion about immigration and the Latino vote.  The GOP has increasingly become the party of whites, and specifically white males, and this is a segment of the population that is becoming a smaller and smaller part of the voting population while African-Americans, Latinos, and Asian-Americans are becoming a larger and larger part of the population. Unless the party does something to reverse this trend by becoming more attractive to non-white demographic groups, it is going to find itself increasingly shunted to the side in national elections. Party leaders like Jeb Bush, and his protege Marco Rubio, recognize this and have been urging the party to take steps to deal with this issue before it's too late. Before now, they've been largely ignored and anyone who suggests that the party needs to consider backing reform of the nation's Immigration laws is denounced as favoring "amnesty." Now, though, it seems as though this message is finally starting to get through, at least in these initial days after the election.
There will be plenty of resistance to any suggestion that the party change its position on immigration, no doubt. While the Tea Party claims that it is solely concerned with economic issues, there has always been a decided anti-immigrant, nativist, tinge to its policy pronouncements, and I'm already seeing people in that wing of the GOP threatening revolt if the party leadership in Washington gives even a single inch on this issue. The fact that such a modification is in the long-term interest of both the GOP and the nation doesn't seem to phase them one bit. Whether Boehner, McConnell and the others will be able to maneuver around this force without causing trouble for the party is something that remains to be seen.
The other problem that the GOP faces, of course, lies in the area of social issues. Two Senate seats that the Republican Party should have won on Tuesday night, in Missouri and Indiana, went to the Democrats largely because of comments that the Republican candidates in those states made regarding abortion and rape. Some on the right have said that Akin and Mourdock doomed their own candidacies by their own stupid gaffes, but I don't think that's entirely correct. What those two men said wasn't stupid so much as it was something that they both honestly believed that large numbers of people, most specifically women, found to be offensive and stupid. More importantly, the fact is that the position they hold, that there should not even be an exception to an abortion ban for victims of rape and incest, is one that is held by a large number of hard core conservative activists and politicians, including Mitt Romneys former running mate Paul Ryan. If Akin and Mourdock made a mistake, it was the mistake of telling the truth and revealing to the voting public just how conservative the wing of the GOP they represent actually is. The fact that it led to their defeat is something that anyone who's been interning on a political campaign for more than a week could have predicted.
The GOP's social issues problem goes beyond Todd Akin and Richard Mourdock, though. It was only a few months ago that Republicans in Virginia were pursing a bill that would have mandated invasive trans-vaginal ultrasounds for every woman in the Commonwealth who wanted an abortion. That led to a national backlash that forced Virginia legislators to revise the bill significantly and drop plans to pursue a controversial bill that would have defined all life as beginning at conception, resulting in a ban not only on abortion but also on most forms of In-Vitro Fertilization. A month later, when a woman named Sandra Fluke testified before Congress regarding the PPACA's insurance mandates as applied to institutions run by religious organizations, one of the most prominent figures on the right called her a slut and not a single prominent Republican politician rose up to denounce him. According to exit polls, women made up 53% of the electorate on Tuesday and they went for President Obama over Mitt Romney 55% to 44%. After everything that has happened this year, is that any surprise?
Republicans face quite a task ahead of them in the wake of Tuesday's election, but what all of the above makes exceedingly clear is that it's going to take more than cosmetic changes and marketing techniques to fix their problems. They are going to have to decide what kind of party they want to be. If they want to be a national party, then they are going to have to appeal to more than just a segment of the population that is shrinking in its relative influence. If they want to be a party of limited government, they are going to have to realize that social conservatism of the type expressed by Todd Akin, Richard Mourdock, and those who agree with them is simply not compatible with a modern political party in a nation where women make up a higher percentage of the voting population. Alternatively, of course, they could simply decide to double down on  what they've been doing and suffer the consequences. The choice is theirs.