Republicans Score Wins In Key Governor's Races
The Republican wave extended even to Governor's races that, in any other year, they should have lost.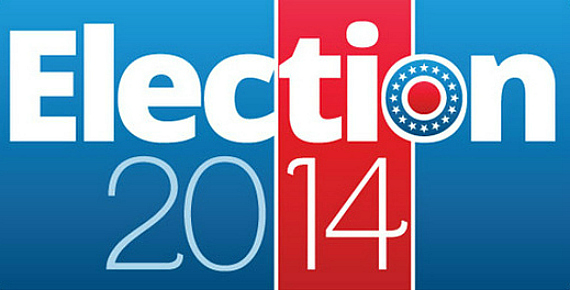 In addition to winning control of the Senate and expanding the majority in the House, the Republican Party also managed to surprise many people with wins at the Gubernatorial level. Some of these victories, such as Greg Abbott defeating Wendy Davis quite easily in Texas and John Kaisch rolling to a huge victory in Ohio, were entirely expected. Democrats also won most of the races they were expected to win this year, including Andrew Cuomo in New York, Jerry Brown in California, and Tom Wolf's defeat of Tom Corbett in Pennsylvania in what, pending the outcome in Alaska, is the only GOP defeat in a race for a Governor's spot. Most interesting, though, were the seats that Republicans won that they were seemingly set to lose, such as Rick Snyder in Michigan, Paul LePage in Maine and, in the highest profile race of the night, Rick Scott's defeat of Charlie Crist in Florida, along with Republican wins that are still reverberating this morning.
In the President's home state of Illinois, for example, Bruce Rauner seems to have clearly defeated Governor Pat Quinn in his bid for re-election. Quinn has yet to concede the race, but Dave Schuler suggests that the current margin between the two candidates would not be enough to trigger the state's automatic recount law. In Georgia, Republican Governor Nathan Deal won re-election without the need for a runoff over State Senator Jason Carter, the grandson of the former President, an outcome that few had expected given how tight the race was polling up until the final days of the race. In Arkansas, where Bill Clinton had made several appearance both on behalf of defeated Senator Mark Pryor and the state's candidate for Governor, Republican Asa Hutchinson coasted to a relatively easy win, thus helping to complete what seems like the state's full transformation into a red state some two decades after Clinton left the Governor's office to become President. In Massachusetts, Charlie Baker became the latest Republican to win the Governor's Mansion in an overwhelmingly Democratic state, and the second Republican in four years to hand Martha Coakley a humiliating loss.  The races in Colorado and Connecticut, meanwhile, remain too close to call, although it looks like Democrats will hold off the GOP candidates in one or both of those races. Perhaps the biggest surprise of the night, though, came in Maryland where Republican nominee Larry Hogan scored a big win over Democratic nominee Lt Governor Anthony Brown:
Republican Larry Hogan won a shocking upset in Maryland on Tuesday night, using a relentless focus on economic issues to dispatch Democratic Lt. Gov. Anthony Brown and will become only the second Republican to govern the Free State in more than 40 years.

The Associated Press called the race with Hogan leading, 52 percent to 46 percent, and 87 percent of precincts reporting.

The sagging popularity of incumbent Democratic Gov. Martin O'Malley helped propel Hogan to victory. The Republican hammered Brown for the state's flagging economic performance and what he said were 40 tax hikes passed during O'Malley's administration.

Brown easily dispatched two strong challengers — Attorney General Doug Gansler and state Del. Heather Mizeur — in the Democratic primary, winning by 27 points. But it soon became clear his battle with Hogan wouldn't be a cakewalk. The Democratic Governors Association began pouring money into the race in early September, eventually spending more than $1 million. The Republican Governors Association entered the fray in late October after Republican internals showed a dead heat.

Democratic attacks focused on Hogan's opposition to a restrictive gun-control law and claims he would roll back abortion rights in the state. Hogan, a businessman with a long history in Republican politics, repeatedly insisted both issues were settled law and promised to focus on slashing spending and taxes.
While there was some polling last week that seemed to show the Hogan-Brown race tightening, this is one that pretty much nobody expected and the fact that Hogan beat Brown here and did so quite decisively has implications beyond Maryland. Brown was, for example, one of the few candidates that President Obama campaigned for in person, with campaign rallies in nearby Suburban Maryland, although one of those rallies was marked by reports of people walking out in the middle of the rally while the President was speaking. Another candidate that Obama campaigned for was Connecticut Governor Dannel Malloy who, as noted above, is in a tough battle with his Republican challenger and, if he wins, will win by a very tight margin. This seems to suggest that President Obama was not exactly a great surrogate even in a deep blue state like Maryland. Brown's loss could also have implications for outgoing Maryland Governor Martin O'Malley, who has made no secret of his Presidential ambitions notwithstanding the fact that even Democratic insiders have never seemed to understand why O'Malley thinks he is a viable candidate of any kind. With this loss by O'Malley's hand-picked successor, the soon to be former Governor's credibility inside the national party is likely completely non-existent at this point.
Unlike the House and Senate races, it seems hard to ascribe some kind of national theme to these Governor's races. To a large degree, these are the kind of races that are motivated as much by local factors, and the quality of the candidates as anything else. That being said, when you see Republicans winning in Maryland and Massachusetts, and coming close in Colorado and Connecticut, while other Republicans who were seemingly on the ropes like Snyder, Scott, and LePage, winning re-election rather easily, it's hard not to think that the factors that drove Republicans to the polls in the states with Senate races were also motivating people in these states. In other words, it was a very good Election Day for the GOP all around, even in blue states, and that could have big implications for the future.