Romney's Poll Surge is Real
The Pew poll is no longer an outlier but the start of a trend.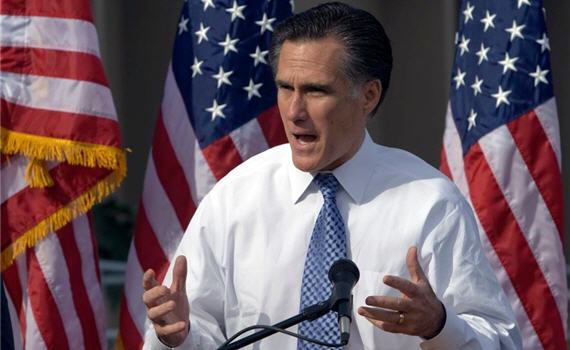 When the Pew poll came out showing a 4 point Romney lead, including a tie with women, I was more than a little skeptical. Now, however, other reputable polls are showing a post-debate surge.
Romney is up 49 to 47 among likely voters in the Public Policy Polling survey, conducted by Daily Kos and the SEIU–hardly a right wing combo. That's exactly the same margin as in Gallups' first likely voter sample–although Obama still leads 49-46 among registered voters.
538's Nate Silver still has Romney as the overwhelming underdog, giving him only a 25.2 percent chance of winning. Still, that's a 11 point swing from before the debate.
Kos explains why he's worried about these numbers–and why we should be skeptical of Gallup and others who show less of a Romney bounce:
Both the Gallup and Rasmussen trackers saw their Romney bounce evaporate on Sunday. In this poll, 75 percent of the sample was gathered on Thursday and Friday, at the height of Romney's bounce. This is because PPP does call-backs: It identifies a random range of numbers and begins calling them on Thursday. If they get no answer, they keep trying the same numbers on subsequent days until they get the required number of responses (we ask for at least 1,000). This avoids the old tropes about young liberals being out partying on Friday nights, while conservatives are at church on Sunday mornings, etc.

So this week, 47 percent of responses were on Thursday, 28 percent on Friday, 17 percent on Saturday, and just 8 percent on Sunday. Romney won Thursday 49-48 and Friday 49-44 before losing steam over the weekend. While Romney won Thursday and Friday by a combined 2.5 points, he won Saturday and Sunday by just 0.5 percent.

So where did Romney gain? Among women, Obama went from a 15-point lead to a slimmer 51-45 edge. Meanwhile, Romney went from winning independents 44-41 to winning them 48-42. And just like the Ipsos poll showed last week, Romney further consolidated his base. They went from supporting him 85-13 last week, to 87-11 this week while Obama lost some Democrats, going from 88-9 last week, to 87-11 this week.

Several other polls, Pew chief among them, saw a big increase in the number of respondents self-identifying as Republicans—a sign of increased intensity on that side of the aisle. Our poll confirms that intensity boost. Last week, 65 percent of conservatives were "very excited" about voting this year. This week, it's 74 percent. That's a significant shift. Liberals also gained, but only marginally so, from 68 to 70 percent.
These polls are showing that, not only did Romney gain overall from the debate victory but that women are indeed rallying to his side and that there's a surge of enthusiasm for the Republican brand beyond Romney.
Now, this is in the wake of the best two hours in the campaign for Team Romney and the single worst performance in the history of Barack Obama. It's almost inconceivable that we'll see a repeat performance come the rematch, so we should expect the president to rebound somewhat.
More important than the national polls, as we constantly emphasize, is the state-by-state numbers. Here, too, though, we're seeing a Romney surge.  Looking at the RealClearPolitics averages, Ohio, Virginia, Colorado, Nevada, and Florida are all toss-ups; Obama was leading in most of those states before the debate. And Obama hasn't yet put away Michigan, Pennsylvania, Minnesota, New Hampshire, Oregon, or Wisconsin. (Then again, neither has Romney put away Arizona, South Carolina, or Indiana.)
The math still looks very good for Obama's re-election. If he holds all the states that lean his direction, he only needs 19 Electoral votes–either Ohio and any other toss-up or two medium prizes (Virginia and Colorado, say) to put him over the magic 270 threshold.  Romney, meanwhile, needs to hold all of his lean-or-better states and pick up 89 Electoral votes out of the 109 available. That's a tall order, indeed.
Still, considering that Romney was looking to get blown out before the debate, this is a huge and unexpected improvement in position.