Senate Republicans Think Trump Guilty, Shouldn't Be Removed
A binary choice will produce a worse outcome than necessary.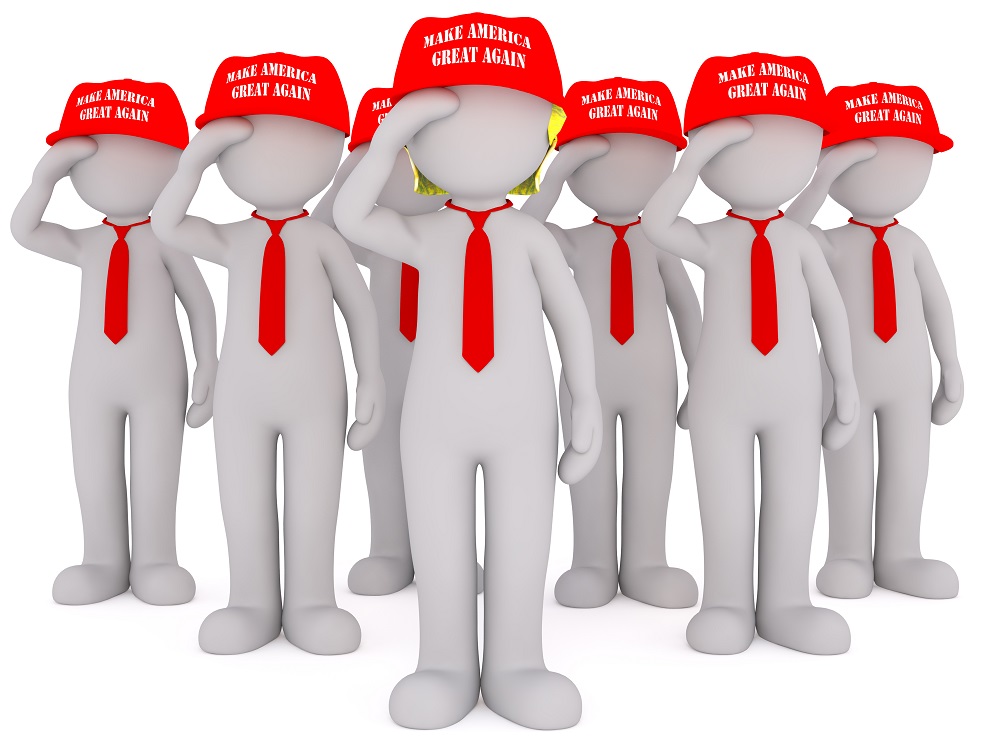 As expected, Senate Republicans voted against calling witnesses, signaling what we knew going in: that they were not going to vote to convict and therefore remove President Trump from office.
The Washington Post editorial board is disappointed in "The cringing abdication of Senate Republicans."
REPUBLICAN SENATORS who voted Friday to suppress known but unexamined evidence of President Trump's wrongdoing at his Senate trial must have calculated that the wrath of a vindictive president is more dangerous than the sensible judgment of the American people, who, polls showed, overwhelmingly favored the summoning of witnesses. That's almost the only way to understand how the Republicans could have chosen to deny themselves and the public the firsthand account of former national security adviser John Bolton, and perhaps others, on how Mr. Trump sought to extort political favors from Ukraine.
No, it's not.
Buzzfeed's headline is much closer to right: "Republicans Now Say Trump Did What He Was Accused Of — They Just Don't Care."
Exhibit A in their case is Lamar Alexander.
Sen. Lamar Alexander of Tennessee posted a 15-tweet thread Thursday night calling the president's handling of aid to Ukraine "inappropriate," acknowledging that Democrats had proven Trump did exactly what he was accused of — but, he said, it's not impeachable.

"There is no need for more evidence to prove that the president asked Ukraine to investigate Joe Biden and his son, Hunter; he said this on television on October 3, 2019, and during his July 25, 2019, telephone call with the president of Ukraine," the senator tweeted. "There is no need for more evidence to conclude that the president withheld United States aid, at least in part, to pressure Ukraine to investigate the Bidens; the House managers have proved this with what they call a 'mountain of overwhelming evidence.'"

But, Alexander argued, even if the president did it, the decision of what to do about it should be left to voters in the 2020 election. "The Constitution does not give the Senate the power to remove the president from office and ban him from this year's ballot simply for actions that are inappropriate," he wrote.
While I share my co-blogger Steven Taylor's disappointment in Alexander's fecklessness in claiming Trump's actions were merely "inappropriate" and not worthy of removal from office, I actually agree with the Senator that we already have more than enough evidence to convict and therefore don't really need witnesses.
Alexander was not alone. Back to Buzzfeed:
"Just because actions meet a standard of impeachment does not mean it is in the best interest of the country to remove a President from office," Sen. Marco Rubio of Florida said in a statement Friday.

Sen. Rob Portman of Ohio echoed that line, saying in a statement of his own, "I believe that some of the president's actions in this case — asking a foreign country to investigate a potential political opponent and the delay of aid to Ukraine — were wrong and inappropriate."

But, Portman went on to say, "I do not believe the president's actions rise to the level of removing a duly-elected president from office and taking him off the ballot in the middle of an election."
Others went even further, saying that Trump did nothing wrong.
Sens. Mike Braun and Tim Scott, two Republicans who have spoken to reporters in the Capitol often throughout the trial, have taken up the "mixed motives" line. They argue that the president's dealings were legitimate because Trump honestly believed he was rooting out corruption, even if his actions had the effect of damaging a possible presidential rival.
This, coming from a political party that impeached and tried to remove Bill Clinton for far less, spent years investigating a non-scandal in the Obama administration's handling of the attack on our consulate in Benghazi, and wanted to put Hillary Clinton in jail for an imperious disregard for cyber hygiene is a bit rich. Indeed, it's a national embarrassment.
Still, impeachment is inherently a political process and, sadly, Republicans nationally still enthusiastically support their President (89% in the most recent CBS poll). While one might have hoped for less transparent stonewalling from the Senate, the ultimate outcome was never in doubt. A majority-Republican Senate was never going to vote to oust a President popular with is partisans. Indeed, Chris Hayes reminds us, "no US Senator has ever voted to remove a president of their own party."
Granted, we have a very small sample size. There's near-universal consensus that Andrew Johnson's impeachment was unjustified, based on political disagreements rather than actual misfeasance. And, even at the time, Bill Clinton's impeachment was divisive even among Republicans who hated him. Further, Richard Nixon would have almost certainly been impeached and removed on a bipartisan basis had he not preempted the process with his resignation.
Then again, we're much more partisan than we were in 1974. While the scandal at the heart of Trump's impeachment hadn't broken, the fundamentals haven't changed since Phil Bump's August 2018 column "The most important difference in polling about Trump and Nixon."
Nixon's poll numbers are interesting. He cruised to reelection in 1972, and, at first, many Americans took the Watergate revelations in stride. His approval sank in 1973, hitting a floor in the mid-20s in 1974. Eventually, senior congressional Republicans traveled to the White House to tell Nixon that support on Capitol Hill had softened and that he would lose an impeachment vote. Nixon announced his resignation the next day.

And that is the main difference. Yes, Trump is as disliked as Nixon. But the gap in views of Trump by party is far, far broader than it was for Nixon — even at the end of his tenure.

The gap in opinions of the president by party was under 40 points for most of Lyndon Johnson's presidency. Under Nixon, it never topped 50 points. Under Ronald Reagan, it peaked at 70. Under George W. Bush, it at one point topped 80.

Under Trump, it has never been less than 70.

In other words, the gulf between how Republicans feel about Trump and how Democrats feel about Trump has always been at least 20 points wider than it was during Nixon's administration. That's one key reason Trump's approval ratings have been so steady — and are still so much higher than Nixon's were at the lowest point of his presidency.
There are a variety of reasons for this, most of which Steven Taylor and I have blogged about at length. But the parties are much more sorted than they were even 20, much less 45, years ago. And the re-emergence of partisan media has belied the old adage, "Everyone is entitled to his own opinion, but not to his own facts."
Regardless, that's where we are. Unless Republicans nationally turn against Trump, it's unreasonable to expect Congressional Republicans to do so—much less vote to oust him from office.
While putting country above party, and certainly one's own re-election, would be commendable, it's easy for Senate Republicans to tell themselves the Ukraine gambit is too small a hill to die on. Indeed, the collusion with the Russian government to interfere in the 2016 election was rather obviously a bigger deal but Democrats decided not to pursue impeachment in that case. Ditto Trump's continuing acts of personal corruption and violations of the Emoluments Clauses.
For that matter, while public support for Trump's impeachment closely tracks, as it did for Bill Clinton, his job approval numbers, the correlation isn't exact: "Just 4% of Americans who approve of the job Trump is doing as president say he should be convicted, while a modestly higher 15% of those who disapprove of Trump say he should be acquitted." The bar for removal from office is indeed higher than the bar for disapproval.
Given all that, my preference would be for an outcome less binary than removal from office versus acquittal.
The AP roundup bears the headline "GOP senators seek to acquit Trump without condoning conduct." But they're basically describing more kindly what Buzzfeed and I have characterized as agreeing Trump is guilty and not caring. But the headline sparked a realization: there should be a choice between condoning Trump's misdeeds and removing him from office.
Part of the problem is that, because we insist on characterizing the Senate process as a "trial," we confuse a political proceeding for a criminal one. As I argued yesterday in response to a comment from @Kingdaddy,
The House has, for all intent and purposes, already conducted a trial.* Its Constitutional role is to adjudicate guilt and it has, granted along party lines, pronounced the President guilty.

The Senate's role is more analogous to the sentencing phase than a trial. The question is whether to remove the President for the crimes, not whether he did it.

In 1999, there was zero question that Clinton did what he was accused of. But there was a sense that it didn't merit removal and the Senate voted not to remove him—with even a couple of Republicans joining in.

There's no question that Trump is guilty. He's all but admitted to it. But there's also no real question that Senate Republicans will decline to remove him.
My preference, then, would be for Senate Republicans to have a formal way of going on the record that Trump's actions were an abuse of power but not sufficiently egregious to warrant removal from office. What that mechanism would look like—A vote on the facts separate from a vote to remove? A vote to acquit followed by a vote to censure?—I don't know. But it would be preferable to a straight-up message that Trump's actions were acceptable.
My guess, sadly, is that few of Senate Republicans would be willing even to go that far. But, if nothing else, we'd have a cleaner record of where they stood.
____________________
*Let me caveat, as I did elsewhere in that post, that the White House's stonewalling of the process—which correctly led to the second impeachment count—made it less than a full trial. The Senate could indeed remedy that with orders from the Chief Justice. But, again, the facts are not in dispute.