Should Conservatives Be Embarrassed?
A growing number of conservatives are in dismay about the state of their movement.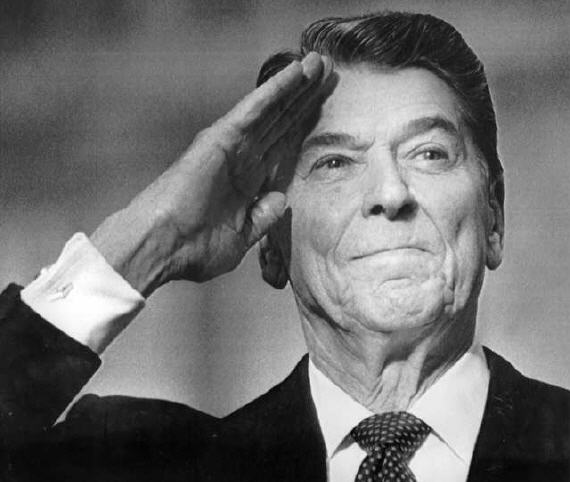 Steve Bainbridge sadly reports that "It's getting to be embarrassing to be a conservative."
He joins a growing number of conservative intellectuals, myself included, disappointed in the direction that the movement and the Republican Party have been going in recent years. It piggybacks off of the David Klinghoffer op-ed that Doug tackled in "Is The Right Losing Its Mind?" and laments, well, a lot of things.
Let's take Steve's list of complaints one-by-one.
1. A poorly educated ex-sportwriter who served half of one term of an minor state governorship is prominently featured as a — if not the — leading prospect for the GOP's 2012 Presidential nomination.
I thought the Palin selection was a bad idea from the instant it was announced and my opinion of her has only gone downhill since then.   But the choice was a desperate political gambit, not the consensus pick of conservative movement oracles as to our shining light.  I'm not sure Palin was any less qualified be resume to be VP than, say, Geraldine Ferraro or Dan Quayle.   That's politics.
That she's a leading contender for the 2012 nomination scares me.  If she gets the nomination — and I'm still quite skeptical — I'll break my perfect string of voting Republican for president going back to 1984.
But the fact that a non-intellectual candidate might have mass appeal by running on a hyper-populist platform is not shocking news.  Nor does it say anything about a set of ideological beliefs.   It is, again, just politics.
2. Tom Tancredo calling President Obama "the greatest threat to the United States today" and arguing that he be impeached. Bad public policy is not a high crime nor a misdemeanor, and the casual assertion that pursuing liberal policies–however misguided–is an impeachable offense is just nuts.
Well, yeah.  But Tancredo's a nut.  A nut who got approximately the same number of delegates in the last Republican primary cycle as my dog, Molly.
There are always a handful of yahoos in Congress — elected in very odd districts — who hold ridiculous ideas.  Singling them out can be amusing but it's not reflective of much of anything.
3. Similar nonsense from former Ford-Reagan treasury department officials Ernest Christian and Gary Robbins, who IBD column was, as Doug Mataconis observed, "a wildly exaggerated attack on President Obama's record in office." Actually, it's more foaming at the mouth.
Essentially, the same thing.  A couple of apparatchiks from bygone administrations have seemingly bought into the silliest rhetoric about the consequences of Obama's policies and have gotten a likeminded publication to run an article that hardly anyone will read and which will soon be forgotten.
4. As Doug also observed, "The GOP controlled Congress from 1994 to 2006: Combine neocon warfare spending with entitlements, farm subsidies, education, water projects and you end up with a GOP welfare/warfare state driving the federal spending machine." Indeed, "when the GOP took control of Congress in 1994, and the White House in 2000, the desire to use the levers of power to create "compassionate conservatism" won our over any semblance of fiscal conservatism. Instead of tax cuts and spending cuts, we got tax cuts along with a trillion dollar entitlement program, a massive expansion of the Federal Government's role in education, and two wars. That's not fiscal conservatism it is, as others have said, fiscal insanity." Yet, today's GOP still has not articulated a message of real fiscal conservatism.
So, apparently, the Republican Party governs as if they're a bunch of politicians rather than true believers in their campaign rhetoric?
Given that there's not an electorally viable alternative party that believes in fiscal restraint, that tells you something about our polity. Certainly, it doesn't mean you should be embarrassed to hold a set of ideological values that tells you these things are nuts.
5. Thanks to the Tea Party, the Nevada GOP has probably pissed away a historic chance to outst Harry Reid. See also Charlie Crist in Florida, Rand Paul in Kentucky, and so on. Whatever happened to not letting perfection be the enemy of the good?
The Tea Party isn't a conservative movement but a radical populist one.  They've managed to dominate a couple of caucuses and primaries  and select candidates in elections that few bother to show up for.   And the result is the  nomination of candidates perhaps less likely to beat the other party than if the voters had been more strategic.
That happens every election cycle.  In both parties.
And even so:  Rand Paul will probably win.   Marco Rubio would have easily beaten the Democrat in November is Crist hadn't been a sore loser.  But, if Crist wins, so what?  He was going to win as the Republican, anyway.  It's just a Joe Lieberman situation.
I'll give you Sharon Angle.  But, again, it says nothing about the conservative movement that a populist wins a low turnout contest on occasion.
6. The anti-science and anti-intellectualism that pervade the movement.
The GOP and the conservative movement are dominated by Evangelicals.  They have been since the glory days of Reagan, but they've doubtless increased their influence.
Steve is a devout Roman Catholic college professor.  I'm an atheist former college professor.  There isn't a political party that represents us!  None  that did would fare well in mass elections.
Steve and I are doubtless closer to the Democrats than the Republicans on a handful of issues covered under this rubric.  But we're closer to the Republicans on more issues that we truly care about. So, we bitch and moan — and try to change a few minds here and there along the way — but at the end of the day we wind up holding our noses and voting for the candidates with (R) after their name.   That's life in a two-party state.
7. Trying to pretend Afghanistan is Obama's war.
Of course Obama inherited the war, which George W. Bush initiated back in 2001.  But no significant American leader opposed the war.  Most, including Obama, still maintained that it was "a necessary war" as recently as the 2008 campaign.
So, I actually do think it's fair to call Afghanistan "Obama's War" given that he campaigned on the need to fight it more enthusiastically and has in fact done so — with a marked escalation in American casualties — since taking office.
Additionally, he campaigned for the presidency, taking the job not only willingly but enthusiastically.  America's wars are his wars.  If he doesn't like it, he's in the best position of anyone in the country to end them.   And, again, he isn't trying to end this one:  He's doubling down every chance he gets.
8. Birthers.
There are some fringe nuts out there.  A couple of them even get elected from time-to-time.  But the idea that Obama isn't the legitimate president is not a serious part of the conservative movement or the Republican Party agenda.  It just isn't.
9. Nativists.
Depending on how this is being defined, it's arguably a majority view in the country.  Conservatism, at least of the American strain, has always had a heavy dose of patriotism and even jingoism.
10. The substitution of mouth-foaming, spittle-blasting, rabble-rousing talk radio for reasoned debate. Michael Savage, Glenn Beck, Hugh Hewitt, and even Rush Limbaugh are not exactly putting on Firing Line. Whatever happened to smart, well-read, articulate leaders like Buckley, Neuhaus, Kirk, Jack Kent, Goldwater, and, yes, even Ronald Reagan?
That inaccessible, highbrow programming like "Firing Line," which only a handful of us ever watched, represented the entirety of conservative media once upon a time is precisely what begat Rush Limbaugh, et. al.
As Doug noted in in "Is The Right Losing Its Mind?"
When William F. Buckley started National Review in 1955, the American Right was essentially non-existent.

[…]

Much has changed since 1955, though. conservatism is no longer in exile as it was back then. It's a political movement with political leaders that has to appeal to voters. It's also a propaganda movement led by people like Breitbart, Limbaugh and Beck that is as much concerned with grabbing eyeballs as it is with engaging in political debate, perhaps more at times.Klinghoffer wants conservatism to be the philosophical, spiritual movement it was under Buckley and Russell Kirk. That's all well and good, but that's not the kind of movement that's likely to have much luck changing the world in the long term without changing itself. In some sense, the changes that Klinghoffer laments are an inevitable result of the movement's success.
It's also a different era.  The days of 3 channels, a couple of national newspapers, 30 minutes of news a night, and the Fairness Act are gone.   In their place is a cacophony of 500 channels, 24/7/365 news and commentary, everyone who wants one with their own blog and Twitter feed, and so forth.
The gatekeepers are gone and we're left with a much messier and coarser polity.
This is mostly to the good.  A Steve Bainbridge probably wouldn't have had a platform 30 years ago; certainly, a James Joyner wouldn't.  But there's a diminished civility is the price we pay for the democratization of discourse.
Am I embarrassed by some people who call themselves "conservatives"?  You betcha.  Am I embarrassed to call myself a "conservative."  No.
There's a tendency among intellectuals to conflate the intellectual work of a movement, the rhetoric and actions of political parties, and things bubbling up from loosely affiliated adherents to the ideology in the mass public.    But these are only tangentially related things.