Study: Buffett Rule Would Generate Less Than $3 Billion Per Year In Revenue
What happens when political pandering substitutes for serious fiscal policy.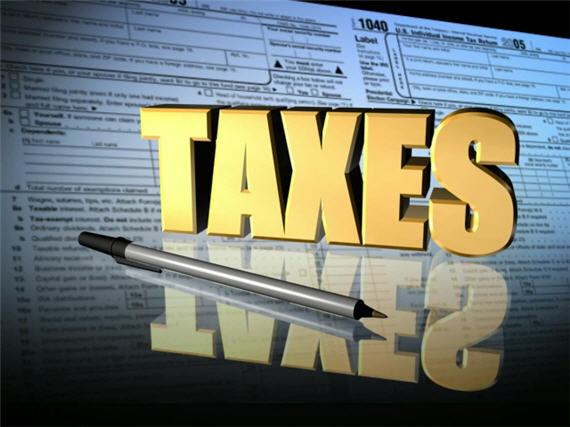 A new study from the Joint Congressional Committee On Taxation estimates that the s0-called "Buffett Rule," which would modify the tax code to purportedly ensure that multimillionaires pay a tax rate of at least 30 percent on income over $1,000,000 regardless of the source would generate very little tax revenue:
WASHINGTON (AP) — A bill designed to enact President Barack Obama's plan for a "Buffett rule" tax on the wealthy would rake in just $31 billion over the next 11 years, according to an estimate by Congress' official tax analysts obtained by The Associated Press.

That figure would be a drop in the bucket of the over $7 trillion in federal budget deficits projected during that period. It is also miniscule compared to the many hundreds of billions it would cost to repeal the alternative minimum tax, which Obama's budget last month said he would replace with the Buffett rule tax.

(…)

In an analysis provided to The AP on Tuesday, Congress' Joint Committee on Taxation estimated that a bill introduced last month by Sen. Sheldon Whitehouse, D-R.I., attempting to enshrine Obama's proposal into law would collect $31 billion through 2022. The measure has little chance of advancing soon, especially before the November elections.
Ed Morrissey helps us to put these numbers into perspective by reminding us all of the projected deficit figures for the next five years:
FY 2012 (current year) – $1.3 trillion
FY 2013 – $977 billion
FY 2014 – $702 billion
FY 2015 – $539 billion
FY 2016 – $529 billion

That $3 billion per year amounts to:

0.23% of the FY2012 deficit
0.31% of the FY2013 deficit
0.43% of the FY2014 deficit
0.56% of the FY2015 deficit
0.57% of the FY2016 deficit
And those are the projected  budget deficits, the actual numbers are likely to be higher, meaning that the "Buffett Rules" contribution to deficit reduction will be de minimis at best. Of course, as I've noted before, the "Buffet Rule" has little to do with sound fiscal policy and everything to do with election year politics:
[I]t's rather apparent that the "Buffett Rule" has much more to do with 2012 election politics than it does with putting forward a responsible plan to fix our fiscal problems:

The White House, however, maintains that to focus purely on Buffett revenue is to miss the point. White House press secretary Jay Carney stressed to reporters on Wednesday that there are "millionaires and billionaires who pay taxes at a substantially lower rate" than poorer Americans. "The President simply believes that as a matter of principle, that unfairness ought to be changed."

This may be smart politics. The polls would seem to indicate that it is. However, it's not necessarily smart fiscal policy.
Indeed, it is not. Nor is it a serious attempt to address our long term problems.
I've said numerous times that we need to address all the legs of our fiscal crisis, including discretionary spending, entitlements, and taxes. Yes, that's right Republicans, taxes need to be on the table, meaning that we need to talk about reforming and simplifying the Tax Code even if it means that some people end up paying more in taxes at the end of the day. The way the Obama Administration is approaching things, however, is exactly the wrong way to do it. What we need is comprehensive reform. What the President is proposing, though, is to just graft yet another tax rate onto an already overly voluminous, overly complicated Tax Code. That's not going to solve our real problems and, as this study shows, and others have shown, the amount of revenue likely to be generated is minimal at best. That's what happens when you treat the Tax Code as a political football, as both parties have been doing for decades now. As I said, though, the Buffett Rule isn't about tax reform, it's about political pandering.