Thank God For Negative Campaigning
Rather than being a bad thing, negative campaigning is an essential part of our political system.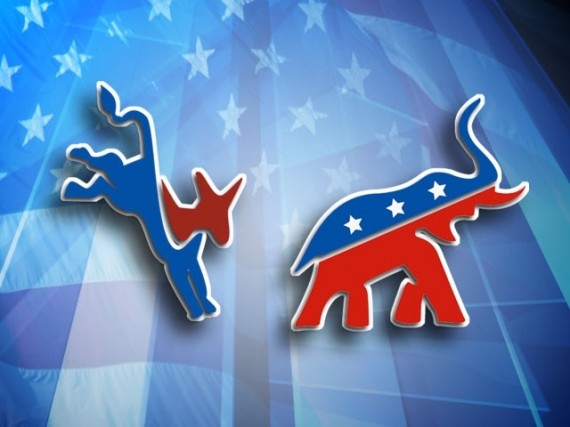 Every election cycle, without fail, pundits, journalists, and even politicians decry the prevalence of so-called "negative ads" in political campaigns. This kind of political campaigning, they tell us, is what helps to create the coarse and vitriolic political culture that we all complain about. Typically, the argument against negative ads ends up relying upon extreme examples of negative ads that we have seen over the years such as the ad from the 1990 campaign of the late Jesse Helms that has been called one of the most racist ads ever aired in a political campaign, 1988's Willie Horton ad against Michael Dukakis, and, of course, the famous "Daisy" ad from the Lyndon Johnson campaign that achieved immortality even though it was only run on television once. Without ads like these, the pundits and analysts claim, our campaigns would be "cleaner" and more focused on issues. For their part, candidates frequently make pledges not to run negative ads, although that often ends up being a pledge more honored in the breach as the definition of what a "negative" ad is seems to become more and more flexible as the campaign goes on.
Viewed abstractly, I suppose that there is something appealing about the argument that our political campaigns ought to be more high minded, and that they should avoid getting down into the mud as they inevitable seem to. Colorado Governor John Hickenlooper made that basic argument over the weekend in an interview with The Washington Post's  Dan Balz, in which he characterized such as ads as "depressing the product category of democracy." However, as Chris Cillizza points out in a response to Governor Hickenlooper's argument, a world without "negative ads" would be pretty boring, and it would not serve the interests of voters very well at all:
Elections are about choices. The best way to make an informed choice is to know as much good (and bad) information about the candidates as possible.

Take it out of the political context for a minute. When you are going on a trip and shopping online for a hotel, would you prefer to read only the positive reviews about the place you are thinking about staying? No way.   You want — and, if you are Mrs. Fix, crave — the negative reviews too. Once you read the good and the bad, then you make your own decision. You might decide that the people writing the negative reviews sound likes cranks who are just sour about everything. Or maybe you decide that the positive reviews feel a little too similar to the hotel's promotional materials for you. Whatever. The point is you harvest a bunch of different opinions and then make your own decision.

Now, zoom yourself back into the political world. Getting rid of all negative ads — as Hickenlooper wants to do — means that you would be, essentially, forced to decide between two candidates based largely on their promotional materials. Positive ads tell the best case story of a candidate — and that's often as far (if not further) from the truth then most negative ads.  A candidate running for office at age 24 who has never held a job inside or outside elected office? That's a "fresh-faced outsider" in a world of only positive ads. A candidate who moves into a state/district to run for office? That's someone whose "chose to live in this terrific community."

All of the above is not to say that negative ads are a good and great thing for democracy. They can, as Hickenlooper argues, have dampening effects on turnout as voters get sick of all the negativity. And, there are some that cross the line from tough attack to unfair character assassination.

But, we now live in a fact-checking political culture. Not only do most media organizations employ a fact-checker to investigate claims made by politicians – Glenn Kessler plays that role for WaPo – but the Internet allows any one curious enough to investigate claims being made in ads.

I am not saying that we should live in a political culture in which only negative ads are run. But, I am saying that it would be just as bad if we lived in the world Hickenlooper envisions in which only positive ads could be run.
As a preliminary matter, of course,  any suggesting that Hickenlooper makes that negative advertising of any kind should be banned is clearly unconstitutional. Not only could the language of the First Amendment on that matter not be any clearer, it seems rather obvious that any effort to regular speech in the context of a political campaign would be viewed negatively by any Court that such a law ended up before. That is one reason why efforts to regulate campaign finance and spending have often had difficulty passing Constitutional muster, because the alleged interest asserted by government, whether at the Federal or State level, is often not sufficient to overcome the interests protected by the Constitution. One of the biggest defects of the law at issue in the Citizens United case, for example, was the manner in which it attempted to regular what parties, including parties not even connected to the political campaigns themselves, could say and do within a certain amount of time before the election. Clearly then, any legislative or regulatory attempt to ban "negative" ads would be unconstitutional.
Leaving aside the legal arguments, though, it seems clear that Cillizza is correct here. As much as we complain about them, negative ads, and negative campaigning are an essential part of the political process. To pick the most extreme example, if I'm running against someone who has something in their past that the voters ought to be aware of, such as a criminal record or some actions they took that contradict their personal beliefs, then how else would I make voters aware of this fact other than by means of what would be called "negative campaigning?" More broadly, though, one of the most important things a candidate can do during the course of an election is contrast their views with those of their opponent. That too is so-called "negative campaigning." Obviously, the ability to make these kinds of distinctions, and to educate voters about an opponents record and history, is very valuable to candidates challenging incumbents, who already face huge odds against them to begin with. Take away the ability of candidates to engage in that type of campaigning, and you've taken away much of the value of political campaigns to begin with, and made things a lot easier for incumbents. Perhaps that's why an incumbent politician like Hickenlooper is in favor of doing 'something' about so-called negative campaigning.
It's true that, sometimes, negative campaigning can go over the top, whether by bringing in irrelevant personal issues or engaging in the kind of racially based attacks that were epitomized in the Jesse Helms ad in 1990. As I noted when I wrote about this in 2010, though, our system has a way of being self-regulating when it comes to candidates who engage in that kind of behavior:
[F]or all the complaining about true "negative ads," it's pretty clear that the political process itself is very self-regulating when it comes to punishing candidates who go too far. When Elizabeth Dole ran a despicable ad challenging her opponent's Christian faith because she took a campaign contribution from a prominent atheist, the voters of North Carolina reacted negatively. This year, Jack Conway's "Aqua Buddha" ad seems to have put the final nail into the coffin of his campaign, and, down in Florida, bombastic Congressman Alan Grayson seems headed for defeat after running two ads against his opponent that were, to put it bluntly, blatantlyfalse. So, a candidate who goes over the top usually gets punished in the end.

Finally, there's this one obvious truth — political candidates would not run "negative ads" if they didn't think they would work. If voters want to find anyone to blame for "negative ads" then what they really need to do is look in the mirror.
That last point is perhaps the most important. Campaigns would not engage in negative campaigning if it didn't work, and we have plenty of evidence to show that it does in fact work. The Willie Horton ad worked because it fed into the general impression that the Bush campaign was able to create in 1988 that Michael Dukakis was an out-of-touch liberal Democrat from the Northeast, and Dukakis did many things himself during the course of that campaign to reinforce that notion. The George W. Bush's negative ads against John Kerry in 2004 worked in a similar manner because they reinforced the preexisting notion, created in no small part by Kerry himself, that Kerry was out of step with the rest of the country. Properly executed, a negative campaign draws out the contrasts between the two candidates, points out the weaknesses of one's opponents, and reinforces the general message of the campaign itself. These ads have always proven themselves to be very effective.
The reality, of course, is that negative campaigning is nothing new in American history. It existed long before radio, television, and the Internet ever came into existence and, in many cases it was far more vicious than it is today. The vitriol that was poured out against Abraham Lincoln in 1860 and 1864 was positively racists in many cases, in the late 19th Century, Grover Cleveland was dogged by allegations of an out of wedlock birth, and in 1920 Warren Harding found himself facing a whisper campaign that had been following since he had entered politics, that somewhere in his past he had an African-American ancestor. Perhaps the most negative campaign in American history, though, happened more than 200 years ago when John Adams and Thomas Jefferson squared off in a campaign that was featured accusations of everything from colluding with the British to bring back the Monarchy to a plot to bring the Terror that had followed the French Revolution to America, complete with "children writhing on pikes." Had there been television back then, perhaps the ads would've looked something like this:
Our nation managed to survive that negative campaign, as well as all the others that followed. One could even argue that our political system is better because of them. Rather than bemoaning today's version of "negative campaigning," we should be celebrating it for the great example of full and open political dialogue that it actually is.