The GOP Is Nearly Dead In California
Republicans used to dominate California. Now, they're barely a factor in the state's politics.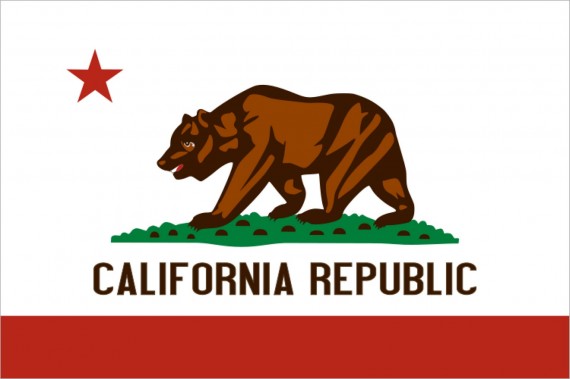 There was a time when California and its abundance of Electoral Votes was considered safe Republican territory. The GOP won the state in every Presidential election from 1952 to 1988 except for LBJ's landslide in 1964. Republicans had near consistent control of the state's two Senate seats, and were competitive in Congressional, Gubernatorial, and Legislative elections throughout this period. All of that changed in the early '90s. Thanks in part to an ill-advised immigration initiative pushed by then Governor Pete Wilson and state Republicans, the state GOP began to lose the support of California Latinos at the same time that they were falling out of step with the population. Now, the situation is nearly completely reversed. The Democrats have won the state in six consecutive Presidential contests stretching back 20 years now, both Senate seats are held by Democrats, the majority of the Congressional delegation is democratic as is the state legislature, and the Governor is a Democrat. To top it off, the California GOP suffered serious losses last Tuesday by losing important Congressional races, including one that claimed incumbent Congresswoman Mary Bono Mack.
As the Associated Press reports today, all of this has left the California GOP in dire straits:
LOS ANGELES — If the future happens first in California, the Republican Party has a problem.

The nation's most populous state – home to 1 in 8 Americans – has entered a period of Democratic political control so far-reaching that the dwindling number of Republicans in the Legislature are in danger of becoming mere spectators at the statehouse.

Democrats hold the governorship and every other statewide office. They gained even more ground in Tuesday's elections, picking up at least three congressional seats while votes continue to be counted in two other tight races – in one upset, Democrat Raul Ruiz, a Harvard-educated physician who mobilized a district's growing swath of Hispanic voters, pushed out longtime Republican Rep. Mary Bono Mack.

The party also secured a supermajority in one, and possibly both, chambers in the Legislature.

"Republican leaders should look at California and shudder," says Steve Schmidt, who managed John McCain's 2008 campaign and anchored former Republican Gov. Arnold Schwarzenegger's re-election team in 2006. "The two-party system has collapsed."

Republican voter registration has dipped so low – less than 30 percent – that the party's future state candidates will be hobbled from the start.

Republicans searching for a new direction after Mitt Romney's defeat will inevitably examine why President Barack Obama rolled up more than 70 percent of the Hispanic and Asian vote, and 9 of 10 votes among blacks, essential ingredients in his victory. Women also supported Obama over Romney nationally and in California, where they broke for the president by 27 percentage points.

There is no better place to witness how demographic shifts have shaped elections than in California, the home turf of Richard Nixon and Ronald Reagan that just a generation ago was a reliably Republican state in presidential contests.
Perhaps even worse for Republicans, they have to contemplate how this could have happened at a time when the state is on the verge of an unprecedented, and perhaps disastrous, fiscal mess that nobody in Sacramento seems to be willing to address seriously:
Lawmakers have been borrowing and deferring debts for the past decade merely to close their annual deficits, and those bills will soon come due. The legislature has raided $4.3 billion from special funds and deferred $10 billion in constitutionally required payments to schools.

The state has also borrowed $10 billion from Uncle Sam to pay for jobless benefits and $313 million this year from the state disability insurance trust fund for debt service on those federal loans. Democrats have proposed replenishing the state's barren unemployment insurance trust fund by raising payroll taxes on employers. Expect that to happen now.

Then there's the more than $200 billion in unfunded liabilities the state has accrued for worker retirement benefits, which this year cost taxpayers $6.5 billion. The California State Teachers' Retirement System says it needs an additional $3.5 billion and $10 billion annually for the next 30 years to amortize its debt.

The state has $73 billion in outstanding bonds for capital projects and $33 billion in voter-authorized bonds that the state hasn't sold in part because it can't afford higher debt payments. Unissued bonds include $9.5 billion for a bullet train, which will require $50 billion to $90 billion more to complete. Sacramento will also need more money to support an $11 billion bond to retrofit the state's water system, which is planned for the 2014 ballot.
In this kind of environment, one would think that a competent opposition party would be able to make the case that the party in charge, which has been the Democrats for the past two decades for the most part, have failed to govern the state effectively. The problem is that the GOP isn't exactly innocent in the collapse of California's fiscal situation. They've controlled the Governorship for a large part of the past 20 years even as the Democrats dominated the legislature, and neither Pete Wilson nor Arnold Schwarzenegger did much of anything rein in the insanity that was going on in Sacramento. Beyond that, though, the California GOP's problems are a microcosm of what the party faces nationally:
There are demographic changes in the American electorate that we saw significantly, first, here in California and Republicans nationally are not reacting to them," said Jim Brulte, a former Republican leader in the California Senate.

"Romney overwhelmingly carried the white vote – 20 years ago, that would have meant an electoral landslide. Instead, he lost by 2 million votes" in the state, Brulte said.

Perhaps no part of the state better illustrates how Republicans surrendered ground than in Orange County, once a largely white, GOP bastion where Nixon's seaside home became known as the Western White House.

Today, whites make up a little more than 40 percent of the population, while 2 in 10 residents are Asian and about 1 in 3 is Hispanic, according to the census.

In 1980, Jimmy Carter managed to collect about a quarter of the vote against Reagan in the county. But by 1996, with the county diversifying, Bill Clinton grabbed 38 percent of the vote, and Al Gore boosted that to 40 percent in 2000. This year, Obama won 44 percent of the vote in Orange County, according to preliminary returns.

Romney "implemented a winning election strategy for 1980," University of Southern California professor Patrick James said in a statement issued by the school. "If you look at the demographics and voting proportions, the Reagan coalition would not win a majority today."

Celeste Greig, president of the conservative California Republican Assembly, said in an email to supporters Friday that the party was in need of a makeover, emphasizing Main Street over Wall Street.

"We have to admit that as a party in California, we're just plain disorganized," she wrote.
A preview of how things will go nationally? Well, I think that's exaggerating things to some degree. Even in California, this dominance by a single party cannot possibly last forever. Nature abhors a vacuum and something will rise up to seriously challenge Democratic dominance in the state at some point, most likely a California Republican Party that goes its own route rather than following the lead of the national party. How long that will take is another question.