The Most Important Election in American History
The stakes of losing will be catastrophic. Either way.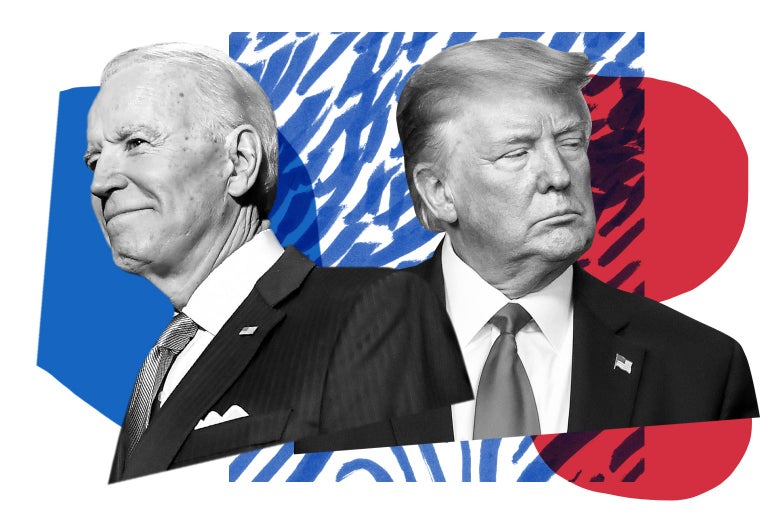 Every U.S. Presidential election in my memory, going back to at least 1980, has been touted in dramatic terms, even in cases where the differences between the two candidates were relatively modest. This, year, though, people really believe the hype.
Mark Fischer at WaPo ("The end of democracy? To many Americans, the future looks dark if the other side wins."):
One week before Americans choose their path forward, the quadrennial crossroads reeks of despair. In almost every generation, politicians pose certain elections as the most important of their time. But the 2020 vote is taking place with the country in a historically dark mood — low on hope, running on spiritual empty, convinced that the wrong outcome will bring disaster.

"I've never seen anything like it," said Frank Luntz, a Republican political consultant who has been convening focus groups of undecided voters for seven presidential cycles. "Even the most balanced, mainstream people are talking about this election in language that is more caffeinated and cataclysmic than anything I've ever heard.

"If you are a believer in climate change, reelecting Trump is literally the end of the world. If taxes are your issue, you think a Biden victory will bankrupt you. If your top concern is health care, you think a Biden loss will kill you."

There's a long history of lurid foreboding in American politics. Among the nation's founders were pamphleteers who made their names decrying the dire future the colonists faced if their revolution failed. But the current language is so apocalyptic that even those who are steeped in the country's episodes of extreme rhetoric are alarmed.

"I didn't take it seriously for a long time, but in the last six weeks, it's become very concerning," said Michael Barkun, a political scientist at Syracuse University who studies political extremism. "This idea that the other side winning the election will produce a precipitous decline and the disintegration of institutions is completely at variance with American history."

Historians say that in past bouts of insecurity and self-doubt, Americans often focused on foreign threats — the ideological battle with the Soviet Union during the Cold War, the worry about unrest in the Middle East after the terrorist attacks on Sept. 11, 2001.

But now, the worry on the right that a Democratic win would plunge the nation into catastrophic socialism and the fear on the left that a Trump victory would produce a turn toward totalitarianism have created "a perilous moment — the idea that if the other side wins, we're in for it," said Peter Stearns, a historian of emotions at George Mason University.

"The two sides have come to view each other not as opponents, but as deeply evil," he said. "And that's happening when trust in institutions has collapsed and each group is choosing not to live near each other. It seems there's no middle ground."

The rejection of the other side is so thoroughgoing that 31 percent of Biden supporters in Virginia say they would not accept a Trump victory as legitimate and 26 percent of Trump supporters are similarly unwilling to accept a Biden victory, according to a new Washington Post-Schar School poll.

From rumors of civil war to threats of voter intimidation, Americans' concerns about the election and its aftermath have arisen as once-fringe ideas have leached into the mainstream. One-third of Republican voters said in a Daily Kos/Civiqs poll this fall that they think there's truth to the QAnon fantasy of a deep state elite that secretly controls the government. The FBI concluded in May that QAnon and similar "political conspiracy theories very likely will [foster] increasing political tensions and . . . criminal or violent acts."

Americans are especially susceptible to a dark, pessimistic view of the country right now because several powerful forces are undermining institutions that people have trusted for centuries, according to scholars who have studied the shift in popular attitudes:

A populist president with a showman's predilection for apocalyptic language. A flowering of unfounded beliefs, such as QAnon, "fake news" and fear of rampaging immigrants. A revolution in technology and media that has significantly altered how Americans consume news and learn about politics.

Add a frightening pandemic, a burst of protest and anger about racial inequalities, and a sudden economic collapse, and the result is pervasive mistrust, a sense that the world's most powerful nation can no longer come together in common cause.

"We're facing a difficult time," Barkun said. "The threat — the virus — is invisible, and that makes it more frightening. There's an increasingly widespread belief that authority — scientific, political, informational — is suspect. It can be more comforting to believe in an unpleasant outcome than to embrace uncertainty."
I don't have a lot to add here, aside from acknowledging how depressing it all is.
Donald Trump is obviously unfit to be President and yet a solid 35 percent of the country think it will be simply catastrophic if Joe Biden takes over for him. And, while I've supported Biden from the outset of the contest, I can see why they think so.
Yes, it's largely a function of cynical manipulation by Trump and a right-wing media complex. Going back to at least the 1994 election, Republicans have relied on scaring suburban white voters by demonizing the other side. Still, Democrats have at least played into it.
Mitch McConnell and the Republicans ruthlessly used their power to stop even legislation they agreed with from passing under Barack Obama. This culminated in denying a vote to a qualified, moderate appointee to the Supreme Court in the final months of Obama's administration. The gambit worked, holding a seat open for their own party once Trump shocked us all by winning the Presidency. Now, they're cynically speeding Amy Comey Barrett's nomination days before an election that's likely to repudiate them.
Still, the sturm and drang over the effects on the Court three successive Trump Justices will have works both ways. If a conservative Court is more likely to overturn the judicially-created "right" to an abortion, a liberal court is more likely to strike down restrictions imposed by Republican-leaning states. We have, like it or not, raised the stakes of confirmation battles tremendously by making unelected judges the principal deciders of our most controversial issues.
It seems obvious that Trump and company have done more to sew discord and distrust than the other side. Biden, in particular, has worked pretty hard to lower the volume. Still, even at the elite levels, Democrats have made it clear that they believe the only way they can lose the election—whether at the Presidential or Senate level—is if it's stolen. Still, while dangerous in its own way, at least they're not peddling nonsense conspiracy theories or propping up hate groups.
There's no obvious way to fix any of this, at least not quickly. Biden will surely at least try to be, to coin a phrase, a uniter not a divider while Trump lives to amplify the differences. But in a world where everyone has their own sources of information, Daniel Patrick Moynihan's old line about people being entitled to their own opinion but not their own facts is no longer accurate.