The Most Serious Aspect of the Poll Denialist Position
Getting to the heart of the problem from my POV (plus historical numbers).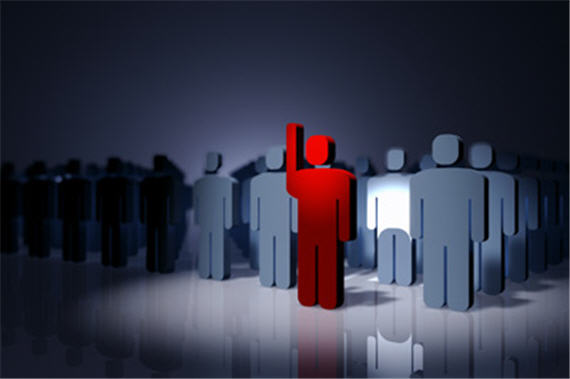 I know that I have written a lot about the polls of late and the phenomenon I refer to as "poll denialism" but I think that it is indicative of an ongoing problem for the Republican Party and its supporters:  the creation of an information bubble that makes not only clear assessment of their candidates and positions difficult, but denigrates our government's ability to govern.
This is important because regardless of who wins elections, the government has to be run.  Laws have to be passed.  Policy has to be made.  Specifically:  negotiations have to take place and compromises have to be forged.  If one of the major parties does not see it that way, this creates serious problems for this process.
(As a side note, I am not saying the the Democratic Party is perfect or without blame.  However, the evidence of recent years is pretty clear:  the GOP is simply not interested in compromise, as the debt ceiling  game of chicken debate indicated.  I would further note that political commentary and analysis should not be viewed as a zero sum game:  i.e., a negative thing said about one party or candidate should not be construed as a positive thing said about the other).
There has been, as many have noted, a long-term problem within certain elements of the Republican base, and that is its tendency to live within a very specific media bubble.  If one consumes huge amounts of conservative talk radio and Fox News, then one is going to have a very specific view of the world.  And it is not just that these outlets have an ideological point of view, it is that most of the programming is commentary and not news reporting.  Further, it needs to be understood that these media outlets are oriented towards entertainment first and foremost, not news and information.  This is, of course, generically true of all for profit media (although it is especially true for talk radio and cable news regardless of ideological disposition).  This fact, however, should help highlight the fact that the goal of Limbaugh, et al. is not to inform or educate, it is to keep the listener/viewer listening/watching so that they can sell commercial time (Limbaugh's job is to sell Sleep Number beds, or whatever he is hawking these days, not to inform, or even to get Republicans elected).  As such:  what is likely to keep a conservative tuned in:  a dispassionate discussion of poll numbers, or suggestions that the bad numbers for Romney are, in fact, wrong?
This bubble reality can be empirically demonstrated.  For example, a January poll indicated that 37% of Republicans did not think that Obama was born in the US and 35% were "not sure."  Only 27% of those polled thought that he was born in the US.  And this was, by the way, after release of the birth certificate by the president.  This is reality denial in the face of overwhelming evidence by a stunning percentage of a particular group.  Likewise, 30% of Republicans think that Obama is Muslim.  Further, the entire meme that Obama is the most liberal president ever is created by over-exposure to a very narrow set of media actors.
This gets to the polling issue directly because poll denial, and the notion of "unskewing," is deeply linked to the notion that the media are all not only biased against Republicans, but actively involved in a conspiracy to misreport basic facts about  American politics.
Let me note:  I have no problem with a healthy intellectual skepticism about polls (or, really, healthy intellectual skepticism about pretty much anything).  I certainly have no problem noting when a given poll appears to be an outlier or to listen to specific and legitimate concerns about methodology.  However, I find the notion that large swaths of people will simply decide to reject the product of an established process simply because they don't like the results to be disheartening and problematic.  And from there I find the notion that the solution is to simply resort the numbers to one's partisan preferences (i.e., the unskewing routine) to be intellectually unconscionable.
The basic point of all of this is:  if we cannot agree on what basic reality is, we cannot govern ourselves.  Indeed, if there is one basic explanation for the fact that I no longer adhere to the Republican Party it is that the vast majority of the party's candidates, commentators, and supporters have abandoned the notion that reality is reality.  Specifically:  tax cuts do not, in fact, always create GDP growth (we have empirical evidence that clearly demonstrates this fact—see the Bush tax cuts), American power cannot always shape the international system to US preferences (see:  Iraq and Afghanistan), there is climate change (see all the data), and so forth.  I will note:  there are real debates to be had about how to deal with these, and other, issues, but we all have to at agree on the fact that a debate needs to take place.    We can debate what to do about the climate and what the the appropriate level of taxes should be, but simply denying that there is climate change is not a policy. Asserting that tax cuts will lead to growth has no basis in reality.
The poll situation strikes me as simply a manifestation of a broader problem.  Further, it is linked directly to what I note above:  lots of people are living in a media bubble.   For example, if one watches Fox & Friend, one would have heard host Getchen Carlson tell viewers "not to believe their eyes" in regards to the polls and Steve Doocy say that the polls are "skewed" while the banner on the screen saying things like "Dishonest Data" (source).  One gets similar spin from Rush Limbaugh, Dick Morris, Hugh Hewitt, and a host of others.
Now, to reiterate:  I have no problem with healthy intellectual skepticism.  Further, I recognize that polls are slices of opinion at a specific moment in time and they are not predictions about the future.  Having said that:  if one is going to make claims about a given poll, let alone pretty much all of the polls, then one has to have what I like to call "reasons" and "evidence" to back the claims one is making.  If all one has is invective (e.g., "X is a hack," or "I don't trust anything paid for by the NYT!") then, I would note that one ain't got nuthin' (to use formal political science terminology).
One thing that we can do is look at the actual track record of polling.  Nate Silver has done some of that:   Poll Averages Have No History of Consistent Partisan Bias.  I know that some readers think that Silver is a hack or has a left-leaning bias.  First, I am not sure how one can look at his meticulous work and call him a "hack" and likewise I am unsure how Silver's possible partisan preferences can influence things like calculating means and medians (a process I find to be amongst the least partisan of activities):
The analysis that follows is quite simple. I'll be taking a simple average of polls conducted each year in the final 21 days of the campaign and comparing it against the actual results. There are just two restrictions.

First, I will be looking only at polls of likely voters. Polls of registered voters, or of all adults, typically will overstate the standing of Democratic candidates, since demographic groups like Hispanics that lean Democratic also tend to be less likely to turn out in most elections. (The FiveThirtyEight forecast model shifts polls of registered voters by 2.5 percentage points toward Mr. Romney for this reason.)

Second, the averages are based on a maximum of one poll per polling firm in each election. Specifically, I use the last poll that each conducted before the election. (Essentially, this replicates the methodology of the Real Clear Politics polling average.)

Let's begin by looking at the results of national polls for the presidential race.
Now, the main point that I think that one can take away from this is that there is a pretty good track record and this track record should bear on evaluations of current polling.  The long terms patterns indicate that the polling has been pretty good.  Now, it is true that there are some years in which errors were made, and so perhaps this year is one of those years.  However, one cannot reach that conclusion simply because one would like it to be the case.  Further, I would note that there are more and more polls, which should, at least theoretically, lead to better results as it increases out number of observations.
Silver also did state-level numbers:
I took the average of late polls in each state, using the same rules as for the national polls (one poll per firm, and only likely voter polls). Then I took the average of these state polling averages, comparing them against the actual results in states where there was at least some late polling.
(BTW:  based on the text of the post and the general approach, I am assuming that "number of state" in the table is "number of state poll"—I could be wrong, but I can't imagine that the numbers in 1972 are based on only 2 states).
He also does Senate polling, which I have not included here.
His overall conclusion:
On the whole, it is reasonably impressive how unbiased the polls have been. In both presidential and Senate races, the bias has been less than a full percentage point over the long run, and it has run in opposite directions.

That does not mean the pollsters will necessarily get this particular election right. Years like 1980 suggest that there are sometimes errors in the polls that are much larger than can be explained through sampling error alone. The probability estimates you see attached to the FiveThirtyEight forecasts are based on how the polls have performed historically in practice, and not how well they claim to do in theory.

But if there is such an error, the historical evidence suggests that it is about equally likely to run in either direction.

Nor is there any suggestion that polls have become more biased toward Democratic candidates over time. Out of the past seven election cycles, the polls had a very slight Republican bias in 2010, and a more noticeable Republican bias in 1998, 2000 and 2006.

They had a Democratic bias only in 2004, and it was very modest.

Still, 2004 went to show that accusations of skewed polling are often rooted in wishful thinking.
To which I can only say:  indeed.  Look, polling is not magic and I am not claiming that it is.  There is a real chance, albeit a very small one, that almost all of the polls will be incorrect.  If that turns out to be the case there will be a  an awful lot to write on the subject and I will be one of the ones writing about.
Note:  my position is not predicated on my preferences, it is predicated on my real and serious concern about a large number of persons seemingly denying reality when it isn't to their liking.
Ultimately, however, all this hits on the famous admonition usually attributed to Daniel Patrick Moynihan's:  "Everyone is entitled to his own opinion, but not his own facts."