The Political Resurrection Of Ralph Northam
Nine months after what seemed like the end of his political career, Virginia Governor Ralph Northam has mounted a comeback,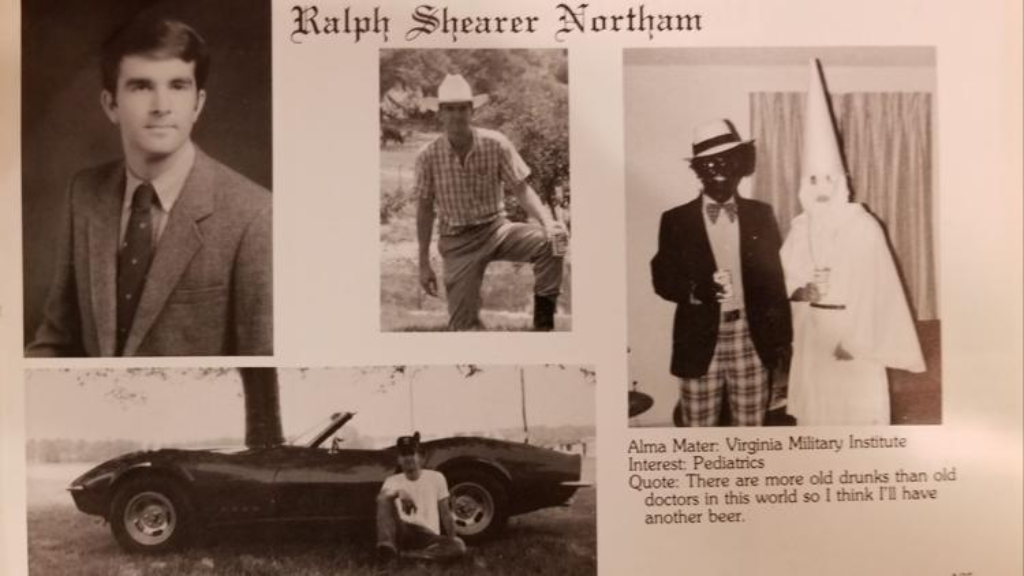 One week after Virginia Democrats captured both chambers of the state legislature for the first time in decades, many are taking note of what appears to be a political comeback of sorts for Virginia Governor Ralph Northam, who seemed on the brink of seeing his career end just nine months ago:
Nine months ago, Democrats at every stratum in Virginia called on Gov. Ralph Northam to resign over a racist photograph on his medical school yearbook page.

Mr. Northam bumbled his response, admitting he was in the picture before saying he was not, then seemed like he might demonstrate Michael Jackson's moonwalk at a news conference where he acknowledged blackening his face for a dance contest.

Now, after Democrats won control of the Legislature on Tuesday, Mr. Northam is positioned to be one of the most consequential Democratic governors in America in 2020, aiming to enact strong gun restrictions and L.G.B.T.Q. protections and clear the way to take down Confederate statues — all potential headline-making changes that could galvanize the party base nationally in the presidential race.

For Mr. Northam, a medical doctor with a rural drawl, and a political moderate whom Republicans once hoped to recruit, it is an astonishing reversal of fortune. His salvaging of a year that began in disaster is a testament to a political age in which the half-life of scandal is brief and where suburban voters are punishing Republicans because of President Trump. It also reflects Mr. Northam's own efforts, largely out of the headlines, in repairing the damage with black constituents and lawmakers.

Virginians "supported me through this," Mr. Northam said in an interview. "And they supported what our agenda has been on Tuesday, and now we need to deliver."

Nudged to reflect on his personal arc of the past nine months, the governor deflected, steering attention instead to achievements in his two years in office: Medicaid expansion, criminal justice reform and luring an Amazon headquarters to Northern Virginia. "My drive is to serve Virginia. That's been my life, one of service," he said earnestly.

The scandalous events of February that drew intense media attention played no apparent role in dampening enthusiasm for Democratic candidates on Election Day, as the party once feared.
Northam's nine months of controversy began, of course, with the seemingly out-of-the-blue discovery of the yearbook page of Virginia Governor Ralph Northam from his final year at the Eastern Virginia Medical School from 1984 which includes, along with pictures of Northam and others, a picture that depicts one person in blackface and another person wearing Ku Klux Klan garb. In his initial response to the news, Governor Northam apologized for the photograph and appeared to admit that he was one of the two people depicted in that photograph, although he did not say which one.
This led a plethora of statewide and national Democrats to call for his resignation, something which at least initially seemed as though it would happen. Within twenty-four hours after the release of the report, though, Northam held a press conference in which he denied being either of the people in the photo although he did admit to having once darkened his skin in connection with a Michael Jackson impersonation he performed in San Antonio later in 1984. Later in the year, it was reported that an investigation into the origin of the photographs and who might have been in them was inconclusive. This flip-flop and the general weirdness of that Saturday press conference did not satisfy critics and led more of the Commonwealth's top Democrats to call on him to step aside, a move that he resisted.
While state and national Democrats did speak out against Northam and Fairfax, and to some extent Herring. there was no move to remove them from office and it doesn't appear likely that such a move will be coming in the future, especially since the state legislature ended its regular session months ago and the grounds for impeaching any of these men under the relevant provision in Virginia's Constitution appears to be rather weak. Additionally, polling in the Old Dominion has not shown any signs that the public wants action such as impeachment. For example, a Washington Post poll released not long after the scandals broke showed Virginia voters were evenly split on whether or not Governor Northam should resign,
Part of the reason that Northam survived has to do with the fact that he largely stayed out of the public eye for much of the year and, crucially perhaps, for a large part of the campaign itself:
Most governors love the limelight during an election season, but Mr. Northam may have helped himself this year by quietly tending to alliances and candidates and largely letting events play out rather than be seen as trying to stage manage them. And by all appearances he seemed fine letting other politicians cut a bigger figure on the campaign trail.

Mr. Northam did appear at get-out-the-vote rallies in the final weeks before Election Day, and at two dozen political events over the summer. But his predecessor, Terry McAuliffe, who in the spring ended a flirtation with a presidential run, was far more visible on the campaign trail. Mr. McAuliffe's boisterous glad-handing was the opposite of Mr. Northam's measured reserve. The former governor popped up at more than 125 parades and political events for candidates, sparking rumors that he might run again for governor in 2021. (Mr. Northam will be ineligible because Virginia governors cannot serve back-to-back terms.)

While Mr. Northam's political action committee raised $1.5 million for Democrats on the ballot, it was a more modest sum than the $7.1 million that Mr. McAuliffe raked in for legislative races four years ago.

"What brought people to the polls on Tuesday, it was to vote for Governor Northam's agenda," said Jennifer Carroll Foy, a member of the House of Delegates. "I believe that no one wants to get in the way of what he can do here in Virginia."

In the end, money was no problem: It rained down on Democrats from national anti-gun and abortion rights groups, and from individual donors in the state and around the country. All were driven to flip the General Assembly, where Republicans' narrow majorities were the last barrier to unified Democratic control of state government for the first time in 26 years.
Another factor that gave Northam political breathing room was the fact that his own controversy was quickly overshadowed by those involving other Virginia politicians. The most serious of those, of course, were the charges of sexual assault at the 2004 Democratic National Convention and at Duke University, charges that the Lt. Governor has denied.. Additionally, within a week of the charges against Northam, Attorney General Mark Herring voluntarily stepped forward to admit that he too had "darkened" his skin as part of a talent show act and the Majority Leader of the State Senate, a Republican, made a similar admission. In other words, by mid-February, politics in Richmond had come to resemble a dumpster fire. Despite that, the story basically ended there and appeared to become even less important when polling started to show that most Virginians did not want Northam to resign over a thirty-five-year-old controversy.
A final factor in Northam's favor is the fact that he is unable to run for re-election in 2021. Due largely to the workings of the Harry Byrd political machine back in the 1920s when the latest version of the state Constitution, Governors in Virginia can only serve one term at a time. They are free to run again once they've been out of office for four years, but unlike the Lt. Governor and Attorney General they cannot run for re-election. While several recent Governors have run for other offices, and two of them are currently serving the state in the Senate, serving one term has generally meant the end of a Governor's political career. This means that voters know that, at the very latest, Northam will be out of office after 2021.
The Democratic victories last week, of course, mean that Northam will have a much more prominent role than he has in the past year as he works with the Democrats in the House of Delegates and Senate. For the most part, though, that agenda is likely to be driven by the legislature since this is generally the way things have worked in the Commonwealth for decades. Notwithstanding that, though, Northam will clearly be playing a bigger role in what happens in Virginia over the next two years than he otherwise might have been.