Tiny Group Of GOP Delegates Preparing To Fight Against Trump At Republican Convention
A small group of Republican delegates is apparently discussing yet another quixotic effort to deny Donald Trump the nomination.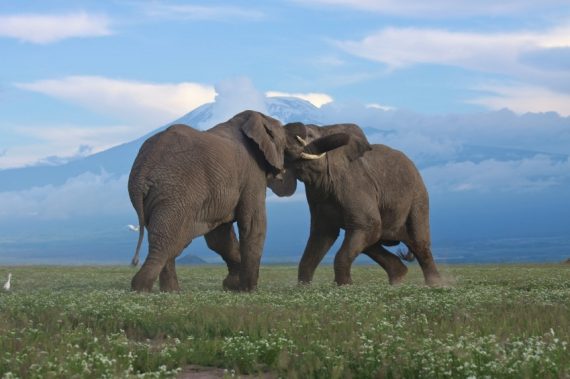 The Washington Post reports that a small group of delegates to the Republican National Convention is engaged in what seems like yet another quixotic effort to deny Donald Trump the Republican Presidential Nomination:
Dozens of Republican convention delegates are hatching a new plan to block Donald Trump at this summer's party meetings, in what has become the most organized effort so far to stop the businessman from becoming the GOP nominee.

The delegates are angered by Trump's recent comments on gun control, his racial attacks on a federal judge and his sinking poll numbers. They are convinced that Trump is an insufficiently conservative candidate and believe they will find enough like-minded Republicans within the next month to change party rules and allow delegates to vote for whomever they want, regardless of who won their state caucus or primary.

The new campaign is being run by the only people who can actually make changes to party rules, rather than by pundits and media figures who have been pining for a Trump alternative. Many involved in the delegate-driven movement supported Sen. Ted Cruz of Texas in the primary but say they have no specific candidate in mind and are not taking cues from any of Trump's vanquished opponents.

"This literally is an 'Anybody but Trump' movement," said Kendal Unruh, a Republican delegate from Colorado who is leading the campaign. "Nobody has any idea who is going to step in and be the nominee, but we're not worried about that. We're just doing that job to make sure that he's not the face of our party."

The fresh wave of anti-Trump organizing comes as a growing number of Republicans have signaled that they will not support Trump for president. In addition, House Speaker Paul D. Ryan (R-Wis.), who is slated to chair the Republican National Convention next month in Cleveland, said in remarks released Friday that House Republicans should "follow their conscience" on whether to support Trump.

"The last thing I would do is tell anybody to do something that's contrary to their conscience,"Ryan said in an interview with NBC's "Meet the Press" airing on Sunday.

Ryan has endorsed Trump. But his use of the word "conscience" could prove helpful to delegates organizing the anti-Trump campaign because they are pushing to pass a "conscience clause" that would unbind delegates and allow them to vote for whomever they want.

(…)

Delegates involved in the effort disagree, but their plans would require a high level of coordination among the thousands headed to Cleveland next month. Previous attempts to field a Trump opponent or to use convention rules to stop him have quickly fizzled, but the new push revives the possibility of a contested convention.

The campaign kicked off in earnest Thursday night on a conference call with at least 30 delegates from 15 states, according to multiple participants.

After weeks of fielding phone calls, emails and direct messages sent via Facebook and Twitter, Unruh is now partnered with Regina Thomson, another Colorado Republican delegate. They have recruited regional coordinators in Arizona, Iowa, Louisiana, Washington and other states.

Other top Republicans, including Maryland Gov. Larry Hogan and Rep. Fred Upton (R-Mich.), said this week that they will not back Trump. Ohio Gov. John Kasich said that he's not yet ready to support Trump. And Richard Armitage, a deputy secretary of state in George W. Bush's administration who is close with other members of the party's national security establishment, announced plans to vote for Democrat Hillary Clinton if Trump is nominated by Republicans.

Eric Minor, a GOP delegate from Washington state, said he felt compelled to join Unruh's group because "I hear a lot of people saying, 'Why doesn't somebody do something about this?' Well you know what, I'm one of the people who can. There's only 2,400 of us. I'm going to reach out to us and see if there seems to be momentum for this. And if there is, we'll see where it goes."
The key word in this entire report, of course, is the first word of the first sentence in the first paragraph, dozens. Further on in the report, we find out that we're talking about, at best 30 delegates who seem to be talking among each other about yet another attempt to deny Donald Trump a nomination that, by any measure, he has quite clearly earned according to the Rules of the Republican National Committee. I've lost count of how many reports of plots such as this there have been over the past months since it became apparent that Trump was marching virtually unopposed to a convention victory, but of all of them this one has got to be the weakest and the one that reveals quite starkly just how panicked Republicans are over the prospect of Donald Trump at the top of their ticket, something that has also manifested itself in a number of Republican officials running away from Trump to the point where it quickly seems to be becoming something of a stampede.
As for how something like this could be pulled off, as the Post reports indicates it would not be easy. Under the current rules, nearly all of the delegates that were assigned as a result of the primaries and caucuses are bound to the candidate that they were assigned to at least through the first ballot and in some cases through a hypothetical second or third ballot as well. The exceptions to this general rule come from a small portion of the delegates out of Pennsylvania and a handful of others. At most, this group of unbound delegates probably amount to no more than 50 to 100 delegates. The first thing this means is that it really doesn't matter what this group of delegates, whether it amounts to 30 or 300, wants to do. At least on the first ballot, their vote would be counted as being cast for the candidate to whom they were pledged as a result of their states' primary or caucus and there's basically nothing they can do about that. Given the fact that Trump has more than enough delegates to win the nomination on the first ballot, then, the fact that 30 delegates are banding together to plot against him can mostly be dismissed as much ado about nothing.
The only way that a plan like this could be pulled off is if the rules for the convention were changed to completely obliterate the idea of pledged delegates or change the rules sufficiently to deny Trump a majority on the first ballot. That would require these "rebels" to (1) gain control of the Rules Committee of the RNC, (2) vote on and approve a new set of rules for the convention other than those already adopted at the 2012 Republican National Convention, and (3) get those changes approved by a majority of the delegates in Cleveland. Simply put, this is not going to happen. Most of the delegates that will make up the Rules Committee will be people loyal to Trump and party insiders who will be interested above all in avoiding an intra-party war on the floor with the entire world watching on television. Even attempting to pull off what I've outlined here will be perceived, rightly, as an attempt by party insiders to subvert the will of the voters and it would be as likely to doom the party for the next several election cycles as going forward with Trump and suffering what seems like an inevitable loss would. The difference is that, at least in theory, it would be easier for the party to recover from even a Goldwater style loss with Trump at the top of the ticket than it would be to recover from the kind of coup that this report is talking about.
Finally, as Allahpundit notes, the plan falls apart because it's unlikely the party would be able to nominate someone who would be able to unify a fractured party:
In reality, the dump-Trumpers will need a lot more than 1,237 members on the floor if the party's going to have a chance this fall to win with a new nominee. They could choose someone else as nominee via a bare majority, but the narrower the margin is, the more dubious ousting Trump will seem and the hotter the "civil war!" media coverage will be. Ideally, if you're going to reject Trump and swap in a Scott Walker or whoever, you want a heavy majority of delegates in favor to signal some sort of broad party consensus that he's disqualified himself. And I don't think that's possible. Too many delegates there will be Trump loyalists for anti-Trumpers to be able to assemble anything like a supermajority against him.
In other words, we're talking about 30 delegates out of the more than 2,400 who will be on the floor in Cleveland trying to pull off something that has been tried, and failed, several times over the course of this election cycle, stop Donald Trump from becoming the Republican nominee. Given his poll numbers and utterly outrageous views it's understandable why they'd want to do so, but in the end this latest plot is, as Shakespeare put it in another context, a tale told by an idiot, full of sound and fury, signifying nothing. Donald Trump is the monster you created Republicans, and you're stuck with him. There are a number of choices you can make as individuals because of that, but denying him the nomination at this late date after every other effort to do so has failed is not one of them.