U.S. Withholding Military Aid To Pakistan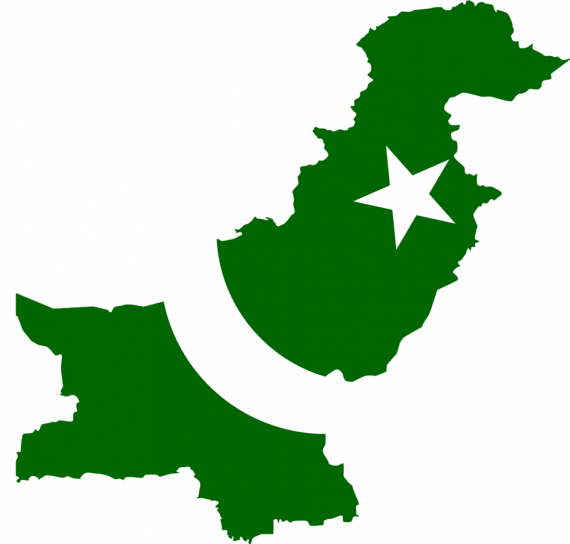 Signs of tension between the United States and Pakistan are becoming more and more evident:
WASHINGTON — The Obama administration is suspending and, in some cases, canceling hundreds of millions of dollars of aid to the Pakistani military, in a move to chasten Pakistan for expelling American military trainers and to press its army to fight militants more effectively.

Coupled with a statement from the top American military officer last week linking Pakistan's military spy agency to the recent murder of a Pakistani journalist, the halting or withdrawal of military equipment and other aid to Pakistan illustrates the depth of the debate inside the Obama administration over how to change the behavior of one of its key counterterrorism partners.

Altogether, about $800 million in military aid and equipment, or over one-third of the more than $2 billion in annual American security assistance to Pakistan, could be affected, three senior United States officials said.

This aid includes about $300 million to reimburse Pakistan for some of the costs of deploying more than 100,000 soldiers along the Afghan border to combat terrorism, as well as hundreds of millions of dollars in training assistance and military hardware, according to half a dozen Congressional, Pentagon and other administration officials who were granted anonymity to discuss the politically delicate matter.

Some of the curtailed aid is equipment that the United States wants to send but Pakistan now refuses to accept, like rifles, ammunition, body armor and bomb-disposal gear that were withdrawn or held up after Pakistan ordered more than 100 Army Special Forces trainers to leave the country in recent weeks.

Some is equipment, such as radios, night-vision goggles and helicopter spare parts, which cannot be set up, certified or used for training because Pakistan has denied visas to the American personnel needed to operate the equipment, two senior Pentagon officials said.

And some is assistance like the reimbursements for troop costs, which is being reviewed in light of questions about Pakistan's commitment to carry out counterterrorism operations. For example, the United States recently provided Pakistan with information about suspected bomb-making factories, only to have the insurgents vanish before Pakistani security forces arrived a few days later.

"When it comes to our military aid," Secretary of State Hillary Rodham Clinton told a Senate committee last month "we are not prepared to continue providing that at the pace we were providing it unless and until we see certain steps taken."

American officials say they would probably resume equipment deliveries and aid if relations improve and Pakistan pursues terrorists more aggressively. The cutoffs do not affect any immediate deliveries of military sales to Pakistan, like F-16 fighter jets, or nonmilitary aid, the officials said.

(…)

Some American officials say Pakistan has only itself to blame, citing the Pakistani military's decision to distance itself from American assistance in response to the humiliation suffered from the American commando raid in Abbottabad, Pakistan, that killed Osama bin Laden, as well as rising anger from midlevel Pakistani officers and the Pakistani public that senior military leaders, including Gen. Ashfaq Parvez Kayani, the powerful army chief of staff, are too accommodating to the Americans.

Pakistan shut down the American program to help train Pakistani paramilitary troops fighting the Taliban and Al Qaeda in the lawless border regions near Afghanistan, prompting the Americans to take with them equipment Pakistani troops used. The Central Intelligence Agency has been relying more heavily on flying armed drones from Afghanistan since Pakistan threatened to close down a base the C.I.A. was using inside the country.

But in private briefings to senior Congressional staff members last month, Pentagon officials made clear that they were taking a tougher line toward Pakistan and reassessing whether it could still be an effective partner in fighting terrorists.
And, of course, the more we disengage from Afghanistan, the less we need to pretend that Pakistan is an ally.