Wars, And Rumors Of Wars: Is An Israeli Strike On Iran More Likely Than Ever?
A new IAEA report may make an Israeli strike on Iran in the near future more likely than it has ever been.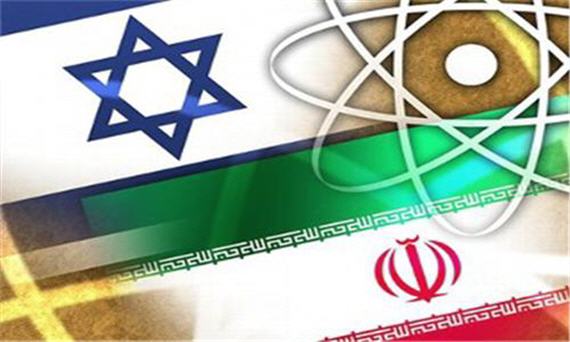 A new report about the status of Iran's nuclear program may make an Israeli attack on Iran far more likely:
JERUSALEM — For Prime Minister Benjamin Netanyahu, the International Atomic Energy Agency on Thursday offered findings validating his longstanding position that while harsh economic sanctions and diplomatic isolation may have hurt Iran, they have failed to slow Tehran's nuclear program. If anything, the program is speeding up.

But the agency's report has also put Israel in a corner, documenting that Iran is close to crossing what Israel has long said is its red line: the capability to produce nuclear weapons in a location invulnerable to Israeli attack.

With the report that the country has already installed more than 2,100 centrifuges inside a virtually impenetrable underground laboratory, and that it has ramped up production of nuclear fuel, officials and experts here say the conclusions may force Israel to strike Iran or concede it is not prepared to act on its own.

Whether that ultimately leads to a change in strategy — or a unilateral attack — is something that even Israel's inner circle cannot yet agree on, despite what seems to be a consensus that Iran's program may soon be beyond the reach of Israel's military capability.

"It leaves us at this dead end," said a senior government official here, speaking on the condition of anonymity because he is involved in the decision-making process. "The more time elapses with no change on the ground in terms of Iranian policies, the more it becomes a zero-sum game."

The report accentuates the tension with Washington during the hot-tempered atmosphere of a presidential election. President Obama and Mr. Netanyahu often say they have a common assessment of the intelligence about Iran's progress. What they do not agree on is the time available.

American officials have repeatedly tried to assure the Israelis that they have the country's back — and to remind them that Israel does not have the ability, by itself, to destroy the facility, built beneath a mountain outside Qum. The United States does have weaponry that it believes can demolish the lab, but in Mr. Obama's judgment there is still what the White House calls "time and space" for diplomacy, sanctions and sabotage, a combination the Israelis say has been insufficient.

"They can't do it right without us," a former adviser to Mr. Obama said recently. "And we're trying to persuade them that a strike that just drives the program more underground isn't a solution; it's a bigger problem."

The report comes at a critical moment in Israel's long campaign to build Western support for stopping Iran from developing a nuclear weapon, which virtually every leader here regards as an existential threat. Military professionals concede the potential effectiveness of an Israeli strike is decreasing as Iran moves more of its operations underground. (Already, the best Israel might be able to accomplish, they say, is to close the tunnel entrances around the underground plant, called Fordow, rather than destroy what is inside.)

Politically, Israeli leaders are concerned they will lose leverage after the November presidential election — regardless of the result — but are also worried about a pre-election strike that angers Washington, whose support would be all the more critical in its aftermath.

A month after a blitz of visits by high-ranking American security officials, the frenzy of public discussion here over the imminence of an attack has quieted, as Israelis have returned from summer vacation and begun preparing for the High Holy Days. But several high-ranking government officials said the study, debate and lobbying in the tight circle of decision-makers has intensified, and Israel has taken steps to shore up the home front and prepare its citizens.
The Jerusalem Post, meanwhile, passes along, obviously leaked word of a tense meeting between Israeli Prime Minister Netanyahu and the U.S. Ambassador to Israel:
Prime Minister Binyamin Netanyahu got into a diplomatic shouting match with US Ambassador Dan Shapiro over US President Barack Obama's handling of Iran's nuclear program, saying "time has run out" for diplomacy, Yediot Aharonot cited a source as saying on Friday.

According to the report, which The Jerusalem Post could not independently verify, the showdown took place as Netanyahu met with Shapiro and Republican Congressman Mike Rogers, who visited Israel earlier in the week.

A source that participated in the meeting said that a particularly angry and stressed Netanyahu began a tirade against the US president, attacking him for not doing enough on Iran. "Instead of pressuring Iran in an effective way, Obama and his people are pressuring us not to attack the nuclear facilities," the source quoted Netanyahu as saying.

Angered about continued US rhetoric that diplomacy needs more time to work, Netanyahu said flatly: "Time has run out,"Yediot reported.

The American ambassador is said to have responded politely but firmly, telling Netanyahu that he was distorting Obama's position. Obama promised not to allow Iran to obtain nuclear weapons, he explained, and left all options on the table, including military options.

At that point, diplomatic sources told the paper, "sparks flew" in an escalating shouting match between Netanyahu and Shapiro as the stunned congressman watched.
Not being at all an expert, or even very well-versed, on Israeli politics, I cannot say how much of this is bluster, how much of it is spin, or how much of it represents internal infighting among Israeli government insiders. From what I have read, it seems as though the person who is the strongest advocate for a relatively immediate strike on Iran is the Defense Minister, Ehud Barak. Prime Minister Netanyahu, while his public rhetoric against Iran is quite strong, is reportedly more moderate than Barak on the issue and more willing to listen to those voices inside the government cautioning against a strike that is likely not to knock out the Iranian nuclear program, and could end up unleashing a torrent of retaliation from Iran's allies in Hezbollah and Hamas. At the same time, if Israeli officials think that they are approaching the point of no return that they have talked about in the past,  and given that it's unlikely that the United States would initiate any kind of military action with an election approaching, it's hard to say what they would do.
That may be one reason why the United States seems to be taking steps that would make it more difficult to launch a unilateral premptive attack on Iran to begin with:
Seven months ago, Israel and the United States postponed a massive joint military exercise that was originally set to go forward just as concerns were brimming that Israel would launch a strike on Iran's nuclear facilities. The exercise was rescheduled for late October, and appears likely to go forward on the cusp of the U.S. presidential election. But it won't be nearly the same exercise. Well-placed sources in both countries have told TIME that Washington has greatly reduced the scale of U.S. participation, slashing by more than two-thirds the number of American troops going to Israel and reducing both the number and potency of missile interception systems at the core of the joint exercise.

"Basically what the Americans are saying is, 'We don't trust you,'" a senior Israeli military official tells TIME.

The reductions are striking. Instead of the approximately 5,000 U.S. troops originally trumpeted for Austere Challenge 12, as the annual exercise is called, the Pentagon will send only 1,500 service members, and perhaps as few as 1,200.  Patriot anti-missile systems will arrive in Israel as planned, but the crews to operate them will not.  Instead of two Aegis Ballistic Missile Defense warships being dispatched to Israeli waters, the new plan is to send one, though even the remaining vessel is listed as a "maybe," according to officials in both militaries.

(…)

Inside Israel, reports persist that prime minister Benjamin Netanyahu and defense chief Ehud Barak are determined to launch a strike, and American officials continue to urge restraint.  Israeli analysts say Netanyahu wants Obama to send a letter committing to U.S. military action by a specific date if Iran has not acceded to concessions, but the U.S. administration does not appear to be complying.  U.S. Joint Chiefs chairman Gen. Martin Dempsey told reporters in London this week  that a military strike could damage but not destroy Iran's nuclear capability, and added, "I don't want to be complicit if they choose to do it."
But, what if Israel did attack Iran before the election? Presumably, it would happen without any advance consultation or warning to American officials, just as the 1981 Iraqi raid on Iraq's nuclear plant did. We'd likely know it was happening relatively quickly thanks to spy satellites and such, but at that point, it would be too late to do much of anything about it. As I've noted before, it's unlikely that any retaliation that might be unleashed after an Israeli attack on Iran would be limited to Israel.  No matter how much we deny it, the Iranians would believe that we were in on the operation in one way or the other, and it's likely that American targets around the world would suddenly find themselves vulnerable to attack from terrorists sympathetic to, or directed by, Iran. Not to mention the fact that any attack on Iran would likely cause oil prices, and hence domestic fuel prices, to skyrocket.  It's been quite a long time, since we've had a major international crisis in the middle of Presidential campaign so it's hard to predict how that would effect the campaign.
As far as the "will they do it?" question goes, you're guess is as good as mine. There's a school of thought that says that much of what we hear from the Israelis is part of an elaborate "good cop/bad cop" game with the United States, but I'm not sure I believe that. At the very least, though, the Israelis have to be aware of the situation they face, and just how difficult it would be to pull off the kind of operation it would take to strike deep inside Iranian territory via a mission that would require them to either violate the air space of Iraq and Saudi Arabia, or send their planes on a long and dangerous route around the Arab Peninsula and up the Persian Gulf, and then repeat either of those routes for the return trip. Add to that the distinct possibility that Israel would not be able to do much more than launch a "pin prick" attack that would do little more than set back the Iranian nuclear program a couple years at best, and the retaliation that can be expected, then the rational decision for Israel would seem to be to refrain from attacking. But, of course, rationality an international politics don't always go together, do they?
Prime Minister Netenyahu will be here in the United States in September for the U.N. General Assembly meeting and will be meeting with President Obama. Since it's highly unlikely that Israel would attack Iran before then given that this meeting occurs right in between Rosh Hashanah and Yom Kippur, it seems unlikely that Israel would act before then. How that meeting goes may determine whether or not the world is thrown into chaos in October.