Who's Afraid of Donald Trump?
In his business career Donald Trump relied largely on fear and intimidation to get his way on business deals. As President, he's finding that nobody is afraid of him.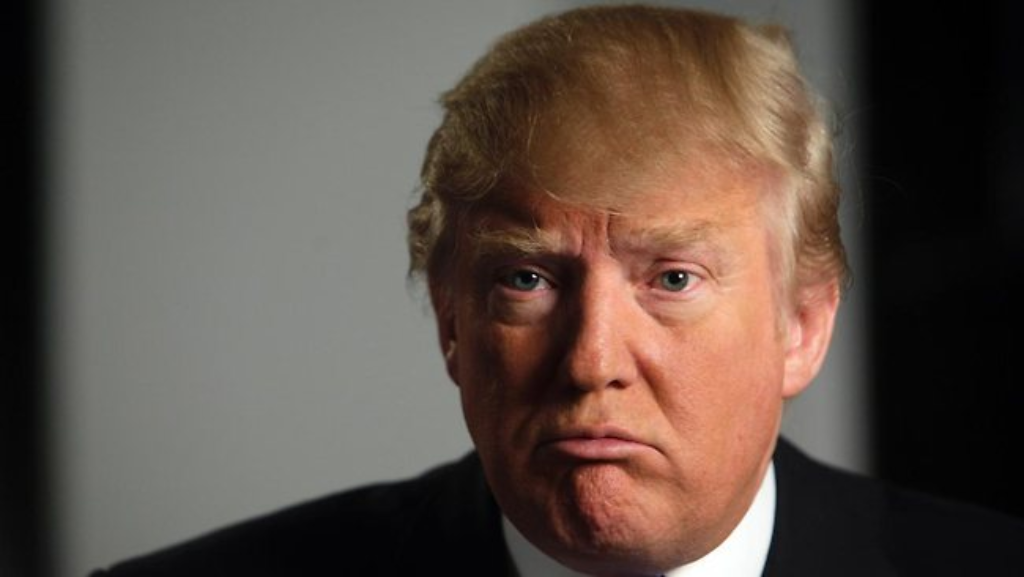 Donald Trump once said that the best way to control people, and thus to govern, was through fear. If that's true, then, as Michael Tackett and Maggie Habermann at The New York Times note, he's failing miserably:
WASHINGTON — Richard M. Nixon once said, "People react to fear, not love; they don't teach that in Sunday school, but it's true."

No president since has deployed fear quite like Donald J. Trump. Whether it is the prospect of a crime wave at the border with Mexico or nuclear war with North Korea, President Trump has persuaded his supporters that there is plenty to fear beyond fear itself.

In an interview as a presidential candidate in 2016 with Bob Woodward and Robert Costa of The Washington Post, Mr. Trump said, "Real power is — I don't even want to use the word — fear."

As president, he initially tried to intimidate some of the nation's strongest allies, including Canada, Mexico, Britain, France and Germany, in trade talks. He demanded political loyalty from Republicans in Congress and drove several who bucked him from office, notably Senators Bob Corker and Jeff Flake. But as his presidency enters its third year, a less convenient truth is emerging: Few outside the Republican Party are afraid of him, and they may be less intimidated after the disastrous government shutdown.

But Mr. Trump has shown little inclination to modulate his style, and that carries risks. He could well face a challenge for the Republican nomination in 2020, and congressional Republicans from swing states could begin to distance themselves from him.

One of the clearest signals came last week when Republicans, backing an amendment offered by Senator Mitch McConnell, Republican of Kentucky and the majority leader, opposed the president's call for withdrawal of United States military forces from Syria and Afghanistan as part of a Middle East policy bill. Only three Republicans voted against it.

"I believe the threats remain," Mr. McConnell said in a speech last week. "ISIS and Al Qaeda have yet to be defeated, and American national security interests require continued commitment to our mission there."

Mr. McConnell also counseled the president last week against declaring a national emergency to get a wall built on the southwestern border, even as Mr. Trump emphasized that he was reserving that option.

Even his supporters say the president, who uses the word "tough" as a favored expression of admiration, has not made a measurably effective transition from the world of private business to public office.

"It is a common trait among those who ran privately held corporations," said Ari Fleischer, who served as White House press secretary for George W. Bush and frequently defends Mr. Trump. "Their way is the only way. Their will gets it done. They've been successful against all odds, built something huge, and when they declare it so they expect everybody around them to make it so. That's Donald Trump's behavior, and that doesn't always work in politics or in government.

"Politicians don't operate the way he does," Mr. Fleischer said. "Frankly, it's put him at risk and put the Republican Party at risk, but it also allows him to take on China and do something of tremendous consequences that no politician would ever do. If Trump is successful, this will be a better country and a better world for it."

Yet there is little evidence that President Xi Jinping of China, or any other foreign leader, is cowed.

And certainly not Speaker Nancy Pelosi. The president initially said he felt comfortable negotiating with Ms. Pelosi, but in interviews aired on Sunday, he sharpened his attacks on her and said her obstinacy on the border wall was damaging the country.

Mr. Trump has found that his lack of experience in politics and diplomacy, which require policy knowledge, team building and nuanced negotiating ability, has left him at a decided disadvantage despite his boasts about his deal-making prowess.

"He's surrounded in these standoffs by people who have all those boxes checked," said Timothy O'Brien, the author of "TrumpNation: The Art of Being the Donald." "Nancy Pelosi has been doing this for quite a while, Putin has been doing this for a quite a while, Xi has been doing this quite a while. They've all been running circles around him."

"The next question is when does he really realize that for what it is, and I think the answer for that is he never will," Mr. O'Brien said, "because it would admit either defeat or acknowledgment of his inadequacies, and he will just never do that."

The government shutdown is just the latest and highest-profile example of Mr. Trump sounding assertive but gaining little, at least so far. American allies, diplomats said, have more a sense of resignation than fear in dealing with him. The list of threats from Mr. Trump is long, but the number of times he has followed through is exceedingly short.

"He is playing a role, and the role, much like on 'The Apprentice,' was of the strong, able character, but it's a role," said David Axelrod, a senior adviser to President Barack Obama. "Every foreign leader and every practicing politician has taken a measure of him and understands the basics, that he responds to strength and there's not a lot behind the facade."
The fact that Trump operates in a manner that relies heavily on fear and intimidation to get his way is something that has been well-known for some time, of course. As anyone who has followed him from his early days as a media celebrity. The concept of establishing an aura of fear and intimidation was a significant theme of his best-selling book The Art Of The Deal and a big part of the image that he manufactured for himself during the time he was the host of The Apprentice and Celebrity Apprentice. It was also part of the image he sought to craft as a candidate for President, claiming that only he was "tough enough" to negotiate good deals, whether it was with Congress, on the international trade front, or in negotiations with foreign adversaries such as Russia, China, and North Korea. When he actually became President, he displayed at least some of that strategy during his year-long Twitter war with the leader of North Korea and also attempted to use the same tactics to keep the Republican Congress from straying too far from his agenda and from supporting the goals that he had set during the campaign.
To some extent, it has appeared that the President has been successful in this government-by-fear strategy, at least domestically. With the exception of a handful of members of the House and Senate who announced their retirement or otherwise felt free to speak without fear of retribution, he has managed to keep the entirety of the GOP caucuses in the House and Senate in line when it comes to enacting his agenda. This is due in large part to the fear that many Republicans have that rebelling against the President will end up causing them to become targets of his latest Twitter attack, or that he would back a rival in a primary challenge. Rather than being fearful of the President per se, though, I'd suggest that this is really another example of the same behavior we saw from Republicans during the Obama years when they generally adhered to a hard-right Tea Party agenda out of fear that they would end up facing a Tea Party-backed challenge in an upcoming primary. In other words, this isn't a fear of the President per se so much as it is a fear of the groups that support the President and the risks they could pose to an incumbent's political survival.
More recently, of course, there have been increasing signs that Republicans aren't quite so fearful of the President. During the recently concluded shutdown, for example, several Republican Senators began openly questioning the strategy of not considering the various spending bills being put forward by the Democratic-controlled House of Representatives. Had the shutdown continued any longer than it did, it's quite likely that Mitch McConnell would not have been able to keep these restive Senators in line. More recently, it's been reported that Senator McConnell has warned the White House that any move to use the President's "national emergency" powers to get a wall built would likely lead to a revolt by Senate Republicans. This is just the first sign in the wake of the midterm elections that the Presidents ability to get what he wants from the GOP on Capitol Hill may not be as extensive as it was believed to be.
On the foreign stage, it seems obvious that the strategy of using fear to evoke cooperation has utterly failed for this President. In part, of course, this is because in dealing with foreign leaders the President isn't dealing with underlings or people that he can easily control. Rather, he is largely dealing with people who are on an equal footing with him even if their respective nations are weaker than the United States. Additionally, when it comes to adversaries it is rather obvious that people like Vladimir Putin, Xi Jinping, and Kim Jong Un have any actual fear of Donald Trump. In fact, it's more likely than not that they view him as easily manipulated and as someone that they can use to their own advantage.
As a result of all of this, the President has found himself without a governing strategy. Nobody takes him seriously as an Obama-like policy wonk. He can't rely on the back-slapping good humor that George W. Bush, Bill Clinton, or Ronald Reagan relied on to build relationships. And, now, he finds that his strategy of governing by fear doesn't work in the context of the Presidency, especially when he has demonstrated himself to be so weak and easily manipulated. This is one of the main reasons why his Presidency so far has largely been a failure at the policy level and why it is likely to continue in that direction for the foreseeable future.