Benjamin Netanyahu Indicted On Multiple Charges
After a year of controversy and investigation, Israeli Prime Minister Benjamin Netanyahu has been indicated on charges of fraud and bribery.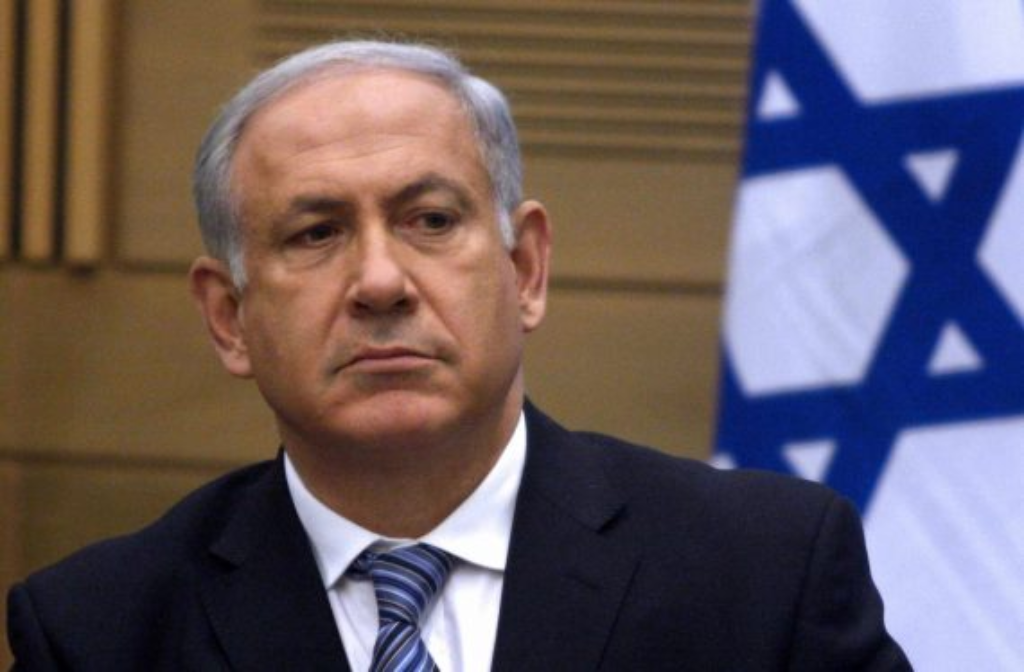 Capping off a year of political and personal turmoil, Israeli Prime Minister Benjamin Netanyahu has been formally indicted on a number of criminal charges related to his tenure in office:
JERUSALEM — Prime Minister Benjamin Netanyahu was formally charged with bribery, fraud and breach of trust on Thursday, making him the first Israeli premier to be indicted while in office and sending Israel's already stalemated political system into further disarray.

Israeli Attorney General Avichai Mandelblit capped almost three years of investigation and months of speculation by handing down a 63-page indictment against the country's longest-serving prime minister and its center of political gravity for the last decade.

The cases against Netanyahu center on allegations that the prime minister and his wife, Sara, accepted more than $260,000 worth of luxury goods in exchange for political favors and that Netanyahu interceded with regulators and lawmakers on behalf of two media companies in exchange for positive news stories.

Netanyahu has steadfastly denied wrongdoing during a wide-ranging probe that he has dismissed as a politically motivated "witch hunt."

In October, his legal team spent four marathon days in front of prosecutors arguing that the charges should be reduced or dismissed, an effort that apparently had little effect.

"I made this decision with a heavy heart but with a whole heart and a sense of commitment to the rule of law," Mandelblit said at a news conference carried live on Israeli television. "Law enforcement is not a discretionary matter. It is an obligation that is imposed on us. It is my duty to the citizens of Israel to ensure that they live in a country where no one is above the law and that suspicions of corruption are thoroughly investigated."

Few here expect the pugnacious prime minister to do anything other than ferociously fight the counts that emerged. Many predict he will seek a vote in parliament granting him some measure of immunity.

Of more immediate concern, though, is how the indictments will scramble his standing in Israel's chaotic political standoff.

"We are in a historical and unprecedented situation with new legal questions almost every day," said Suzie Navot, a professor of constitutional law at the Haim Striks Law School in Rishon LeZion.

(…)

The day's news marked a stunning — and ignominious — moment in the remarkable career of "King Bibi." Netanyahu has dominated Israeli politics in recent years like few other leaders before him. In office for a decade, last summer, he surpassed David Ben-Gurion as the country's longest-serving premier.

Political observers have marveled at his survival powers in the rough and tumble of Israel's fractious party system and his ability to wield the levers of government to his own advantage. Being able to stay in power after failing to claim a majority in the last two elections has only added to his reputation for near invincibility.

But after two officials that he personally appointed to their jobs became instrumental in the corruption investigation — Mandelblit, his former cabinet secretary and former Israeli police chief Roni Alsheich — Netanyahu's powers to ward off threats seem diminished.

"It shows that he's not as omnipotent as everyone thought," said Anshel Pfeffer, a Ha'aretz columnist who wrote a recent biography of the prime minister. "It shows the system is stronger than Netanyahu."
The Times of Israel, The Jerusalem Post, and Haaretz all have further details of the charges and indictment, and The Times of Israel reports on Netanyahu's defiant response:
Prime Minister Benjamin Netanyahu on Thursday accused police and state prosecutors of an "attempted coup" against him, shortly after Israel's attorney general announced he would be charged with criminal wrongdoing in three separate cases against him, including bribery in the far-reaching Bezeq corruption probe.

Attorney General Avichai Mandelblit's decision, announced earlier Thursday, marked the first time in Israel's history that a serving prime minister faces criminal charges, casting a heavy shadow over Netanyahu, Israel's longest-serving prime minister, and his ongoing attempts to remain in power.

"I've given my life for this country, I fought for this country, was wounded for this country," an emotional Netanyahu said in televised remarks Thursday night.

"I deeply respect the justice system in Israel. But you have to be blind not to see that something bad is happening to police investigators and the prosecution. We're seeing an attempted coup by the police with false accusations" against him, he accused

He listed a litany of complaints about the conduct of the investigation, charging: "These facts emphasize how much this process is tainted. It's meant to topple a right-wing prime minister, me. I, who unlike the left and the slanted media, want to institute a free market, not only in the economy but also a free market of ideas, who wants to see a strong country, not a weak, shrunken, bowed country."

The "tainted investigation process, including inventing new crimes, has reached its apex today. It horrifies not only me, but masses of citizens in Israel, and not only on the right… This tainted process raises questions in the public about the police's investigations and the prosecution. The public has lost trust in these institutions. It's a process that's taken place over many years. This is selective enforcement on steroids. It's enforcement just for me."

He called to establish an independent commission to investigate the conduct of investigators in his cases.

"It's time to investigate the investigators, to investigate the prosecution that approves these tainted investigations. I respect the police, I respect the prosecutors. There are hundreds of them. But we have to understand that they're not above criticism. This isn't just about transparency, it's about accountability."
The possibility of criminal charges against Netanyahu has been hanging over Israel politics for the better part of a year now ever since Israeli police recommended that charges be brought against him in each of the three cases discussed above. While the Attorney General considered that request, Netanyahu's wife Sara was charged with defrauding the Israeli government to the tune of roughly $100,000 in improper expenses that were used for everything from lavish parties to upgrades to the Netanyahu's residence that are not properly considered the responsibility of the government. Those charges remain pending at this time, but the Attorney General, an ostensible political rival of the Prime Ministers, considered the recommendation that charges be brought against the Prime Minister himself. In that time, Netanyahu has been engaging in a campaign to discredit the investigation that is not dissimilar to the way President Trump sought to discredit the Russia investigation and the similar manner in which he is attempting to discredit the ongoing impeachment investigation, calling the investigation a "witch hunt," and questioning the political motives of the investigators. It seems obvious that the two political allies are learning from each other.
All of this also happens at a particularly unstable time for Israeli politics. As I noted earlier today, it was just yesterday that Netanyahu's rival in the September elections, Benny Gantz of the Blue & White Party, announced that he was unable to form a government despite attempting to do so for the past month. This development raises the prospect that a coalition government between Blue & White and Likud could happen, but only if these charges lead to Netanyahu stepping aside, which doesn't seem likely at the present time.
If Netanyahu is forced to step down, either due to a loss at the polls or because of the charges against him, it would be a significant political development for Israel. He has served as Israel's Prime Minister for nine years now and also served in the position for three years in the late 1990s. This makes him the longest continuously serving Prime Minister in Israel's history, and he will become the single longest-serving Prime Minister (counting both terms in office) if he remains in office until mid-July 2019, surpassing David Ben Gurion, who served a total of thirteen years broken up into two terms in office. As such, he has become as much the face of Israel as any single person can claim to be at this point in history. Other than this, though, it's unclear that there would be much of a change in policy from Israel when it comes to foreign policy issues. There seems to be a general consensus in the country when it comes to issues such as policy toward the Palestinians, the settlements issue, and policy toward Iran. Given that, it's unlikely that a change at the top would have much of an impact on the issues that directly impact the United States and our interests. Nonetheless, a change in leadership would be a significant change for Israel and, potentially, for the entire region.