Do Americans Really Want A President Who "Feels Our Pain"?
We need a lot less fake empathy in politics.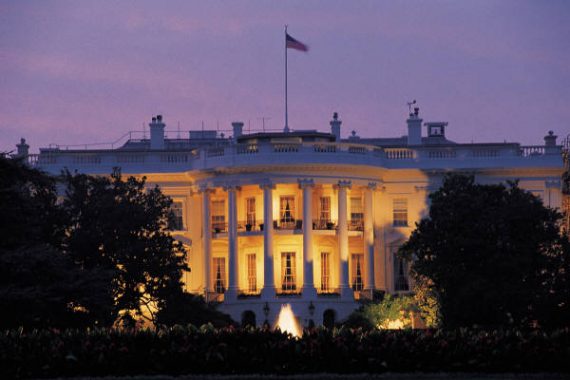 Walter Kirn pushes back against an idea that's become popular among political pundits lately, most recently in connection with the upcoming General Election campaign, that the American people look for a President that they can relate to and who seems empathetic:
Despite the fact it was spoken in annoyance, as part of an effort to quiet and embarrass a heckling AIDS activist at a campaign stop, Bill Clinton's most famous line, "I feel your pain," has been regarded for twenty years now as the perfect expression of what Americans—average Americans, real Americans, the kind of Americans that media chatterbots pretend to intuitively understand simply by watching them on b-roll of political rallies—supposedly long for from candidates for president: empathy and emotional support. This rarely challenged notion seems to have resulted from cross-contamination between Dr. Phil and Meet the Press: They, The People are not primarily discriminating, conscious political beings who choose their leaders with their intellects but instinctive, reactive, wounded souls restlessly seeking compassion and connection. It's not really leaders they want at all, such voters, it's therapists, confidantes, neighbors, psychic friends. It's John Edwards, kindly country lawyer, before he turned out to be an evil hologram. It's George Bush Jr., compassionate conservative, before he actually took office (and for the briefest moment afterward, when he stood on a pile of rubble and hugged a fireman). It's Bill Clinton, feeling your pain.
But, as the meme goes, and as Kirn points out, its' not Mitt Romney. I don't need to repeat what forms the basis of this meme that Romney is somehow detached from the concerns of ordinary Americans, because it's been all over the media for the better part of a year now. It starts, of course, with his wealth but it's obviously reinforced by some of the statements that he's made during the course of the campaign, even when most of those statements were taken out of context. When you say in a campaign speech that you like firing people, or on national television that you don't care about the very poor, it's inevitable that they are going to be cited as reinforcing this supposed meme that the media, and the Obama campaign, has created.
Of course as Kirn notes, it isn't like Barack Obama is some fountain of genuineness and empathy either:
Obama is no champion empath either. Thanks perhaps to his peripatetic childhood and his absent father, Obama seems both hungry for crowd approval and limited in his ability to reach out to others. He's a bright, lonely boy who needs a lot from us but can't always return the favor, and he really only expresses public emotion when talking about Michelle, Malia, Sasha, or March Madness. The mythically cool and diffident figure whose blood supply goes mostly to his forebrain to oxygenate and nourish his IQ does make Romney, at moments, seem positively small-town, like a well-dressed Gomer Pyle on an especially great hair day. And Obama is also slightly better than Romney at dumbing himself down for humble occasions (he talks hoops more convincingly than Romney talks hunting and he bothers to drop his Gs when touring the heartland, a trick that is woefully willed-seeming and obvious although he appears to think he does it masterfully, the same way he thinks he does everything masterfully). But in the end he's just brittle where Romney's leaden, and twisty-quick where Romney's straight and plodding. Neither man shares your burdens; they both have the springy, tensile, perfect postures of students who like to get their hands up fast, expect to be called on, always are, and never fail to offer the right answer, or at least a convincing rationale for how their wrong answer was properly arrived at given the flawed information they had to work with.
Indeed, it was arguably the fact that Obama was seemingly unable to connect with "Middle America" in states like Ohio and Pennsylvania that the 2008 Democratic Primary lasted as long as it did.
The question, though, isn't whether it's Obama or Romney who feels our pain better, it's whether this entire meme even makes sense. For decades now, we've ben told that politicians need to find ways to connect to ordinary Americans, even though they nearly always come from a world that is far different from the one in which most Americans Even Barack Obama, who spent most of his childhood fatherless and being raised by his grandparents rather than what was by all appearances a mother who was more immersed in her career than anything else, has spent the better part of his adult life living a lifestyle that most Americans can't relate to. (In case you've never been to Chicago, Hyde Park isn't exactly a middle class neighborhood for example.) The same could be said about Romney, of course, and the Bush's, and John Kerry, and Al Gore, and Bill Clinton, and Ronald Reagan.
So if you accept the theory of the pundits, what they're basically saying is that the American people are looking for politicians that are good at faking empathy in order to make them feel better. As Kirn notes, though, there's not a whole lot of historical evidence to support that:
Did Teddy Roosevelt feel our pain? No, and he would have thrown up if he had. Did FDR? No, he was merely well informed about it by his patrician, yacht-owning advisers. Did Jack Kennedy? Hardly. Jack felt no pain, no pain of any kind—too doped up on speed and morphine. Did Nixon? No. He was mired in his own. Then why is it that, with no supporting evidence, we're said by the folks on TV to want it terribly? My theory is that in the Oprah-haunted '90s, when self-help had supplanted public-policy as the preferred path to widespread human betterment, the press needed an apolitical way to talk about politics. They made it about feelings. They made it about identifying, relating. They forgot about Harvard and Yale, the will-to-power, the ruthlessness that is ambition's twin, and finally they forgot about us. They forgot that we want to salute, not share a hug, and that we don't mind a little remoteness if its offset by wisdom, strength, and intellect. Americans are still puritans, down deep. We like to look, not touch. And we yearn, though it's dorky to say, to look up.
Kirn may be pouring it on a little thick there at the end, but I think he has a point. For the most part, those President's that we classify as "great" aren't the one who have been the most empathetic in some weird Oprah Winfrey/Dr. Phil kind of way but the ones who acted like leaders even when that meant being aloof, even above, the public. One would have thought that after Watergate, we would have outgrown the idea that politicians are "just like us" when the evidence is eminently clear that they're not. Rather than asking them to put on a false face and pretend that they're something they're not, perhaps it would be better if we all acted like adults and accepted the fact that they are flawed human beings, most of whom have spent the better part of their public careers lusting after power not because they "care" about people but because they just want the power.
H/T Maisie Allison