Further Evidence That Voters Don't Pay Attention To Gaffes
Voters don't seem all that interesting in the things that the political media becomes obsessed with.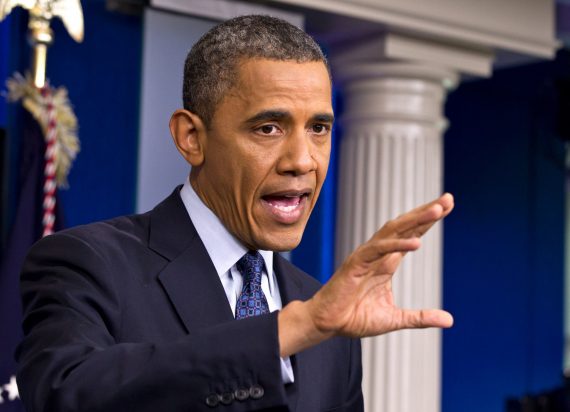 Two weeks ago at a Friday press conference focused principally on the economy, President Obama commented that the private sector was "doing fine," a comment that pundits on both sides of the aisle jumped on almost immediate as a mistake on the President's part. The White House seemed to recognize the mistake that had been made given that the President was walking the comment back just a few hours later, and by the following week the speculation had turned to whether or not the President's comments would hurt him electorally.  This was just the latest in a running series of campaign moments we've seen since January that became the focus of intense media attention. Another example would be the comments by Obama's spokesperson that compared the Primary and General Election campaigns to shaking an Etch-A-Sketch, a comment which led to several days of Etch-A-Sketch related commentary by Romney's rivals in the GOP and in the Obama campaign. I was skeptical of the relevance of the entire controversy, and as it turned out subsequent polls indicated that voters hadn't really paid any attention to the story.
Now, it appears that the same is true of Obama's "doing fine" remark:
President Obama's remark in a press conference earlier this month that the private sector was "doing fine" did not register with a majority of Americans, a recent poll suggests.

According to a YouGov poll conducted a week after the presser, 47 percent of respondents correctly identify "doing fine" as the way Obama described the private sector. On the other hand, 53 percent were either totally unfamiliar with the comment or identified the wrong phrase.

Republicans immediately pounced on Obama's gaffe as evidence that he was out of touch with the electorate — and the conventional Beltway wisdom was that the remark would come back to hurt Obama, despite the fact that he almost immediately walked it back.
George Washington University Political Science Professor John Sides, who was involved in creating the poll, commented on his blog:
What this survey makes clear is that even after national headlines, some kinds of stories just don't register to busy Americans who have more things to do than follow every jot and tittle of the news. Which is one reason why the attention devoted to gaffes dwarfs their actual impact at the ballot box.
Sides goes on to note, though, that a pro-Romney SuperPAC and Americans For Prosperity are in the process of putting together a multimillion dollar ad buy that will focus on the President's "doing fine" remarks, so one has to wonder whether public awareness of the comments will increase after voters have been exposed to several weeks or more of television commercials repeating the comment over and over again. Given that, Sides says he intends to re-poll the question in about a month to see if there's been any change.  Of course, there are actually two questions to ask here. The first is whether people are aware of the comment, and right now we know that more than 50% of those surveyed were not. The second is what impact that comment may have on who the respondents may vote for. Presently, the same poll has Obama and Romney tied at 44% so it's not clear that the remarks have had much of an impact even on those people who have heard them and I suspect that will remain true when more people become aware of the remarks.
At the time of Obama's "just fine" comment I said this:
Whether it's these comments by Obama and Romney, the Etch-A-Sketch comment by one of Romney's campaign spokespersons, or the comments that Romney made himself (at least one of which was taken out of context), the political press spends far too much time concentrating on trivial matters like this that really don't have anything to do with the issues at stake in the election. It's something that activists on both sides revel in as well. For example, you still hear conservatives bringing up Obama's "57 states" comment, something that was obviously the result of Obama being caught at a time when he was likely exhausted from a grueling campaign schedule. People tend to say dumb things when they're tired, or when they're speaking off the cuff, and the fact that they do doesn't really tell us much of anything about what kind of President they would be or where they stand on the major issues of the day. As I've said numerous times before, the media does us all a disservice when it concentrates on irrelevancies like this. When they do, they end up creating a story out of something that really shouldn't matter simply by talking about it.
One would think that pundits would learn this lesson at some point. However when you have to fill up air time with meaningless talking head blather, you tend to find it necessary to focus on the irrelevancies rather than the substances. Thankfully, the voters don't seem to be paying much attention to it all.