Sen. Tom Cotton Thinks War Against Iran Would Be Easy And Painless
One freshman Senator seems to think that war with Iran would be easy, just like Republicans used to think that war against Iraq would be easy.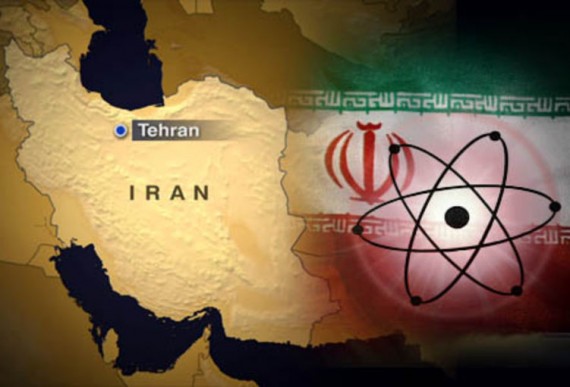 Arkansas Senator Tom Cotton, who made a name for himself last month as the author of the "open letter" to the Iranian leadership that was signed by 47 of his Senate Republican colleagues, believes that military action against Iran effective enough to actually knock out their nuclear research program for more than a few years would be a easy and painless affair:
Republican Sen. Tom Cotton is urging the Obama administration to keep the option of bombing Iran's nuclear facilities on the table, saying such a move could be a targeted attack over several days — not a massive military engagement.

Cotton, a first-term senator from Arkansas, has been a vocal opponent of a nuclear deal with Iran and spearheaded a letter from 47 senators to Iran's top leaders to let them know that any nuclear deal they reach would be "nothing more than an executive order."

"Even if military action were required — and we certainly should have kept the threat of military force on the table throughout, which always improves diplomacy — the president is trying to make you think it would be 150,000 heavy mechanized troops on the ground in the Middle East, as we saw in Iraq," Cotton said in an interview on Family Research Council's radio program "Washington Watch With Tony Perkins" that was first reported by BuzzFeed. "That's simply not the case."

(…)

"It would be something more along the lines of what President Clinton did in December 1998 during Operation Desert Fox," Cotton said. "Several days' air and naval bombing against Iraq's weapons of mass destruction facilities for exactly the same kind of behavior. For interfering with weapons inspectors and for disobeying Security Council resolutions."
On some level, Cotton's assurance that military action against Iran's nuclear program would be quick, easy, and painless reminds me of the assurances that we would be greeted as liberators made by members of the Bush Administration such as Defense Secretary Donald Rumsfeld in the months leading up to the Iraq War. As we learned within months after the downfall of Saddam Hussein, of course, that was far from the case and it was also blindingly apparent that the Bush Administration and the military had not even come close to adequately planning for a post-Saddam Iraq or even taking into account what we'd do once we actually accomplished the goal of toppling Saddam's regime. Much like Rumsfeld and those like him back then, Cotton, whose prior experience in the military really ought to lead him to know better, presents a simplistic and easy version of a hypothetical war against Iran that doesn't match the reality on the ground and which most analysts who have actually examined the situation seem to strongly disagree with.
For example, in 2011 then Secretary of Defense Leon Panetta warned that an attack on Iran would likely have major unintended consequences for the United States, Israel, and the rest of the Middle East, and this was at a time when the region was relatively peaceful compared to today where conflicts rage in Yemen, Syria, and Iraq, and ISIS and al Qaeda have footholds throughout Northern Africa. Two years earlier in 2009, former CENTCOM Commander Anthony Zinni referred to anyone who thought that an attack on Iran effective enough to cause real damage to its nuclear program would be an easy affair as "foolish." In 2012, former Defense Secretary Robert Gates said that an attack would have the effect of making a nuclear armed Iran inevitable since it would, at beat, only temporarily set the program back and would likely harden both the Iranian public and leadership in their determination to develop nuclear weapons. A 2011 wargaming exercise of an attack on Iran concluded that such an attack would quickly escalate well beyond the type of pin prick air attacks that Cotton talks about in his remarks, and roughly a year later, another study reached roughly the same conclusion. In other words, there is plenty of expert opinion, as well as a whole lot of common sense, that makes Cotton's assurances of an easy war against Iran sound as foolish and naive as the promises made by the Bush Administration in the months before March 2003. Given how wrong those predictions were, it seems foolish to believe similar pronouncements from a Senator when the overwhelming evidence is to the contrary.
Daniel Larison notes just how misleading Cotton's blithe comments are:
One couldn't ask for a more misleading presentation of the costs and dangers of military action against Iran. First, no one seriously believes that a bombing campaign against Iran would take only a few days. It would very likely take several weeks at least, and that probably underestimates the difficulty. Starting a war with Iran will last longer and cost more than anyone anticipates. That has been true of all other U.S. wars of choice over the last two decades, and there's no reason to think that a war with Iran would be easier or less dangerous than any of those. Assuming that Iran retaliates, the conflict would escalate and go on much longer than Iran hawks are claiming.

All that Iran hawks promise is that the nuclear program would be set back by a few years. However, the attack would push Iran to acquire the weapons that the hawks don't want them to have, and it would drive them to make the nuclear program less vulnerable to future attacks. If Iran hawks were intent on destroying Iran's nuclear program permanently through military action, they probably would have to argue for an invasion of Iran at some point. When the time came, Cotton would probably be among the first to tell us how cheap, quick, and easy that would be, too.
That, of course, is exactly what would happen. What's more important, though, is that Cotton's argument here reveals just how empty the opposition to negotiations with Iran actually is at this point. When someone in Cotton's position is pressed to provide details about what their alternative to the framework that was announced last Friday would be, we usually get some version of the argument that there is some mythical "better deal" that we somehow would have been able to convince the Iranians to agree to if only we'd been "tougher." This, of course, is essentially the same argument that Israeli Prime Minister Benjamin Netanyahu made in both his speech to Congress last month and his reaction to the framework agreement over the weekend. The problem with this argument, of course, is that there's never any real argument presented showing how a "better deal" could have been made given both the parties involved and the situation on the ground. Instead, we're just supposed to believe that a "tougher" negotiator would have gotten a "better deal" and, apparently, that if that deal falls apart then the military action necessary to do any real damage to Iran's ability to acquire nuclear weapons would be easy and relatively painless. It's wishful thinking on a global scale, and if it were ever to become policy it would risk making the situation in the Middle East even more dangerous than it already is today.
H/T: Igor Volsky and Andrew Kaczynski