Shutdown A Huge Political Loss For Trump
Regardless of whether or not you think Nancy Pelosi won the government shutdown, Donald Trump clearly lost.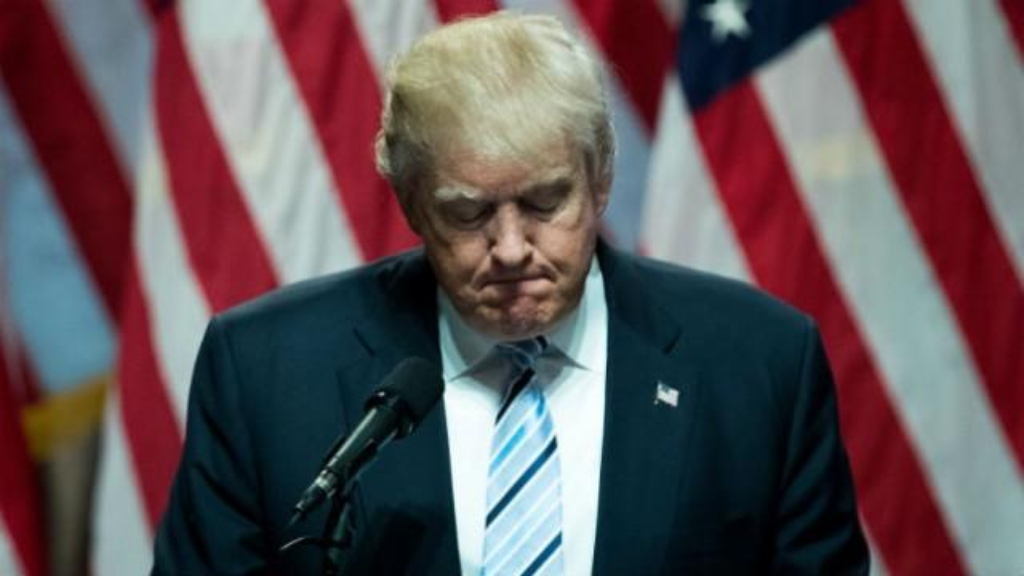 With the thirty-five day shutdown at an end, the latest ABC News/Washington Post poll shows that the President and his party have suffered significant political damage:
Public disapproval of President Trump has swelled five points to 58 percent over three months as a majority of Americans continue to hold him and congressional Republicans most responsible for the partial federal government shutdown that ended Friday, according to a new Washington Post-ABC News poll.

In addition, more than 1 in 5 Americans say they were personally inconvenienced by the ­record-long shutdown, which ended after lawmakers and the White House reached agreement on a three-week continuing resolution to reopen government agencies that had been shuttered for 35 days.

The deal left Trump without a victory in his battle for a border wall but also provided him a chance to keep fighting. Congressional leaders agreed to try to resolve the spending fight over border security in a conference between the Republican-led Senate and Democrat-led House before the continuing resolution expires.

For Trump, the poll illustrates the political damage he sustained as he sought to please his conservative base by building a wall along the U.S.-Mexico border, his top campaign promise.

The Post-ABC poll finds that Trump's overall popularity has weakened, with 37 percent of the public approving of his job performance and 58 percent disapproving. In the previous Post-ABC poll just before November's midterm elections in which Democrats won control of the House of Representatives, the approval-disapproval margin was narrower, at 40 percent to 53 percent.

Though the new survey finds that a 54 percent majority of Americans disapprove of House Speaker Nancy Pelosi's performance during the shutdown, negative ratings for Trump on this question are higher, at 60 percent. And when asked who is most responsible, 53 percent blame Trump and congressional Republicans, while 34 percent blame Pelosi (D-Calif.) and Democrats.

The 19 percentage-point margin of blame is slightly smaller than the 24-point margin in a Post-ABC poll roughly two weeks ago.

Among political independents, disapproval of Trump has grown from 53 percent at the start of November to 63 percent. Independents have also had a lopsided reaction to the shutdown, with 54 percent saying Trump and Republicans are more responsible for it, while 29 percent blame Pelosi and Democrats, a 25-point margin, slightly wider than the public as a whole.

(…)

Polls have consistently shown that a majority of Americans do not support the wall. The Post-ABC News poll finds that 54 percent oppose the project, with 42 percent supporting it, matching the results of a Post-ABC poll two weeks ago.

A separate question suggests majority support for increased border security efforts in general, with 54 percent saying the United States is doing "too little" to keep undocumented immigrants from coming into the country.4

(…)

Asked who they trust more to handle border security, 42 percent say they trust Pelosi and Democrats in Congress, while 40 percent trust Trump and Republicans. By comparison, a fall Post-ABC poll found Republicans overall held a 10-point advantage over Democrats on trust to handle border security among registered voters.
Earlier this week, I noted that the ongoing shutdown was having a decidedly negative view impact on the President's job approval numbers across the board. Even the Rassmussen poll, which has a well-known pro-Administration bias, with just 45% of respondents approving of the President's job approval while 54% disapprove. Similarly, the Fox News poll, which has generally been more consistent with other polling has the President's job approval at 43% and his disapproval at 54%. This has resulted in a worsening of the President's position in the poll averages. In the RealClearPolitics poll, the President's numbers stand at 41.1% approve and 55.6% disapprove, for a deficit of -14.5 points. By way of comparison, on December 21st, before the shutdown began, the President's approval stood at 42.8% and his disapproval at 51.5% for a deficit of  -8.7 points. In the FiveThirtyEight average, the President's job approval stands at 39.3% and his disapproval stands at 56.0% for a deficit of -16.7 points. On December 21st, the average stood at 42.2% approval and 52.7% disapproval, for a deficit of -10.5 points.
While there may be some disagreement over the extent to which Nancy Pelosi deserves credit for a political win that seems in retrospect to have been inevitable, there can be no question that this entire thirty-five-day exercise was a massive political loss for the President. It began with the President saying that he'd welcome taking credit for a shutdown in the name of getting his wall only to see him back a Senate bill that would have kept the government open through February 8th and provide no funding for the wall. After objections from Ann Coulter and others, though, Trump reversed himself and said that he would only agree to a funding bill that provided $5.7 billion in funding for his wall, a move that sent us into what amounted to an utterly pointless shutdown that essentially resulted in the same bill that the President could have had before the shutdown even began. He gambled that he could somehow win this shutdown, and he lost big time.