The GOP Is Now The Party Of Deficits And Debt, But Then It Always Has Been
Republicans spent the eight years of Obama Administration railing against fiscal irresponsibility. Now that they have power, they're the ones being fiscally irresponsible.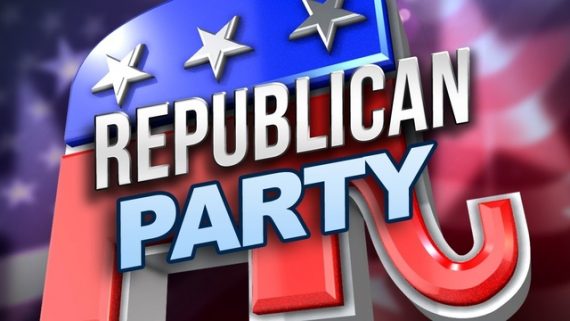 When it passed the budget deal that ended a roughly five-hour government shutdown last week, I observed that the Republican Party in both the House and the Senate had quite obviously abandoned whatever concerns it had regarding the Federal Budget Deficit and National Debt. Both of these themes had, of course, played a huge role in the party's opposition to President Obama during his eight years in office and were also a significant part of its appeal to voters in the 2010 and 2014 midterms as well as the 2012 Presidential election. Rather than reducing the deficit or adhering to the spending guidelines that had been set, thanks to a bipartisan agreement, during the Obama Administration, Republicans instead chose to massively increase spending across the board and to effectively end the mild restraints on spending put in place by the Budget Control Act of 2011. As The New York Times notes, this effectively means that Republicans have learned to love the deficits and debt they once claimed to :
WASHINGTON — Big government is officially back in style.

Republicans propelled themselves to power in Washington by promising an end to fiscal recklessness. They are now embracing the kind of free spending and budget deficits they once claimed to loathe.

On Friday, Congress passed a bipartisan spending deal that blows through the caps imposed by the 2011 Budget Control Act, unlocking $300 billion in additional spending for the military and domestic programs over the next two years. That comes on top of last year's $1.5 trillion tax cut package and as the White House prepares to unveil on Monday a $1.5 trillion infrastructure plan that would require $200 billion in government funding.

While the White House says it plans to offset that $200 billion through unspecified cuts, none of the other spending is paid for at a time when the nation's debt already tops $20 trillion.

The long-term implications of all this borrowing put the United States on track to ultimately owe more to its creditors than the economy produces over the course of a year. The nonpartisan Committee for a Responsible Federal Budget projects that the United States will run $2 trillion annual budget deficits by 2027 and have a debt-to-gross domestic product ratio of 105 percent — a level not seen since the end of World War II.

"With this deal, we will experience trillion-dollar deficits permanently," said Andy Roth, vice president of the conservative Club for Growth. "That sort of behavior, the last time I checked, is not in the Republican platform."

The seeds of this ballooning debt load are already taking root — the Treasury Department said last month that it expects to borrow $955 billion this fiscal year and more than $1 trillion in both 2019 and 2020. That money appears set to get only more expensive to borrow, as the Federal Reserve looks to continue raising interest rates and investors demand higher returns from an increasingly debt-laden government.

Indeed, the borrowing spree is contributing to recent volatility in financial markets, as investors fret that the additional fiscal stimulus, paired with a strengthening economy, could fuel inflation and translate into higher interest rates more quickly than anticipated. Major stock indexes dropped sharply again late Thursday afternoon, falling into a market correction, or a drop of more than 10 percent from their peak, largely on comments from the Bank of England that it might raise interest rates sooner and higher as it looks to fend off possible inflation. Investors poured into bonds in a flight to safety, pushing the yield on the 10-year Treasury bill to a four-year high of 2.88 percent.

For many Republicans, backing the budget agreement is a break with conservative fiscal orthodoxy that carries risk going into the midterm elections. The party's professed commitment to limited government and deficit reduction helped Republicans regain control of the House and Senate during the Obama administration and also helped President Trump win election, with the candidate promising to get federal spending under control.

Some budget experts have pointed out that the budget deal, which Mr. Trump supports, is more costly than the fiscal plan that Hillary Clinton proposed during her 2016 presidential campaign.

Paul Winfree, an economist at the conservative Heritage Foundation, calculated that the 2019 base level of nondefense discretionary spending surpasses what President Barack Obama sought in his final budget request.

"This is getting comical," Mr. Winfree, who recently left a job as an economic adviser to Mr. Trump, said in a post on Twitter.

While the current pact is only for 2018 and 2019, those who preach fiscal restraint fret that the spending spigot is unlikely to be shut off after that. The Committee for a Responsible Federal Budget projects that the two-year deal would set the stage for $1.7 trillion in additional deficits over the next 10 years because Congress will be operating from a higher budget baseline and will be unlikely to adopt a fresh round of austerity.

"This is the new baseline," said Steve Bell, a senior adviser at the Bipartisan Policy Center and former Republican staff director of the Senate Budget Committee. "With this and the tax cuts, a balanced budget becomes a pipe dream."
None of this should really be a surprise, of course. During those times that they have controlled Congress starting all the way back in 1994, Republicans have proven that their fidelity to the ideas of limiting deficits and debt was largely based on who controlled the White House. During the Clinton and Obama Administration's, for example, they argued that out of control spending and deficits were destined to drive up interest rates, cause the national debt to explode, and increase interest rates. They used these issues as political cudgels against the Democratic White House during both Administrations and, of course, as a way to appeal to voters and supporters during the elections that took place during those Presidencies. During those times that the GOP managed to take control of both the White House and Congress, though, the message was quite different and the true nature of the Republican Party and its alleged concern for deficits and debt was revealed for the fraud it that it is.
During the Administration of George W. Bush, for example, Republicans managed to preside over massive increases in spending that were quite plainly fiscally irresponsible. On the domestic side of the equation, they introduced a massive new trillion dollar entitlement in the form of Medicare Part D without finding a way to pay for it. Similarly, they introduced education policy legislation such as the No Child Left Behind program that led to increases in Federal spending, again without any provisions about how it was going to be paid for in the future. Under President Bush's leadership, they authorized and fought two wars, only of which was actually justified and necessary, that imposed serious financial burdens on the Federal Government both while the war was being fought and well into the future. On top of all that, they cut taxes. While that is not a bad thing in and of itself, and I'm certainly not going to argue against the lower tax burden that I and most other Americans had during the Bush years, from the perspective of fiscal responsibility it's an utterly insane strategy.  This is especially true with respect to the issue of the Iraq and Afghanistan Wars. In the past, we had traditionally found ways to finance wars via what usually ended up being a combination of higher taxes and short-term debt in the form of war bonds and other means of financing. No such effort was made to do this during the Bush years even though it's likely that the White House could have made a convincing political argument that we needed to find a way to pay for the war that was necessitated by the September 11th attacks. Instead, President Bush chose to basically let the political capital he had gained in the wake of the attacks and the Republican Party in Congress took the position of Alfred E. Neuman and adopted a "What, me worry?" position when it came to fiscal responsibility.
Now that there' another Republican in the Oval Office, the GOP is returning to form. The latest budget deal, when combined with the tax plan passed just prior to the holidays in December, guarantee a return to the era of trillion dollar deficits at a time when financial markets are becoming particularly sensitive to fears about increased debt and interest rates. On top of this, today the Trump Administration is unveiling an infrastructure plan that will ultimately cost more than $1,500,000,000,000 much of which will be passed onto states and localities that will likely be forced to raise taxes in an era when deducting those taxes will be much more difficult for even the average taxpayer. What the economic impact of all of this might be is unclear, but many analysts are already expressing concern.
In the end, I suppose, none of this should be surprising. As I said, the pattern of Republicans only seeming to care about fiscal responsibility when a Democrat is in the White House is one that was set at least twenty-four years ago and there was no reason to believe that things would change. Additionally, this Republican President has never really given any indication that he cares at all about either the deficit or debt. This is laid bare in the Fiscal Year 2019 budget that the Administration unveiled today. Instead, now that they have all the levers of power in Washington, Republicans are spending like the "drunken sailors" they accuse Democrat of being. So rather than having "changed" in any significant way, what we're really seeing here is a return to form.