The GOP: Not a Civil War, Not a Purge
The GOP is actually pretty healthy at the moment, despite some public rhetoric to the contrary.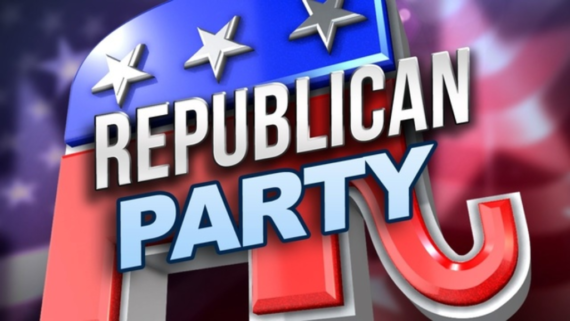 James Joyner noted a story earlier in the week about a group of Republicans threatening to leave the party. He correctly titled the piece, "Handful of Nobodies Threatens to Form New Party." Nonetheless, Jennifer Rubin's column on this same story was entitled "The stampede away from the GOP begins." To which I have to say: no, no it doesn't. Stephen Colbert noted the story this week as well, making it sound a lot more significant than it is. Colbert is making jokes, but Rubin should know better (although, in fairness, the column does not match the headline in the intensity of its description of potential exits).
We have been seeing speculation of a break within the GOP for a long time now. Would John McCain quit the party? Would Jeff Flake? How about Ben Sasse? Surely Mitt Romney! Why, oh why, are people like Susan Collins and Lisa Murkowski staying in the party? What about the Republicans who voted for impeachment? Liz Cheney is no longer a Republican right? '
But, of course, no one except Justin Amash quit the party while in office, and he did so knowing that he wasn't going to run for re-election. So, while I see references to civil wars, self-destruction, self-immolation, and turmoil within the GOP, I just don't see anything other than some combination of wishful thinking and sensationalism in those claims.
This is not new. For some time now (really, all the way back in 2016) there have been predictions that the Republican Party was in trouble. For example, back in May of that year, Senator Lindsey Graham tweeted:
I think a lot of people thought he was making a broader philosophical point about the party. But, ultimately he thought that Trump's nomination would lead to Republican losses at the ballot box. And while, in fact, Trump won fewer votes that Hillary Clinton, the Electoral College awarded him the presidency. And, I would note, the Republicans won control of both chambers of Congress.
So, not surprisingly, just this week Graham said the following (echoing something he has said numerous times of late):
"Can we move forward without President Trump? The answer is no," Graham said in an interview with Fox News host Sean Hannity.

[…]

"I've always liked Liz Cheney, but she's made a determination that the Republican Party can't grow with President Trump," Graham continued. "I've determined we can't grow without him."
Trump ended up a winner in 2016 as did the GOP. And that is what changed the tune of many.
Again: what looked to be a big loss in May of 2016 (an outcome I thought was likely) led to two years of unified government. Further, that win led to deregulation, a significant tax cut for the wealthy and corporations, a panoply of judges, and a solid conservative majority on the Supreme Court of the United States. Despite all of Trump's baggage, that list makes it far from irrational for a lot of GOP politicians and voters to have seen his presidency as a success. (And his appeals to white nationalism was also a bonus from the POV of many, and something to rationalize away for others).
To put all of that another way, from a purely empirical point of view, a lot of the behavior we are seeing from GOP voters and politicians makes sense (if one's goal is to understand outcomes and try and understand current behavior).
What matters is winning and Trump won in 2016 and many congressional Republicans see him as part of a win in 2022, especially in the primaries. Note, too, that the Big Lie rhetoric is a potential way to motivate Republican turn-out. This matters because one of the Democrats' main tools of late has been turnout.
I recognize that Trump lost in 2020, and that the GOP lost control of the Congress. But it matters that the GOP did better than expected both for the presidency and in the House. Plus their losses in the Senate were razor-thin. They think that minor shifts will lead them back to power (and hence attempts at legal voter suppression). They also know that their wins at the state level put them at an advantage in redistricting the House, which will impact the 2022 elections.
Fundamentally, it is rational for Republicans to see their best bet as doubling down on their advantages rather than trying to broaden their appeal.
---
The most important motivator for a member of congress is neither policy success nor ideology. It is winning re-election.
All of this boils down to what politicians want and how the system is constructed to help them get what they want.
To go all POL 101 on everyone, politicians want power. They may want that power to further a policy goal. They may want it because they like the prestige and privilege of office. They may have totally corrupt intentions. Whether they want to do good, bad, or a mix, they all want power. In a representative democracy power is gained via the ballot box, so the type of electoral rules a country has dictates what power-seeking politicians have to do to get that power.
This, of course, why I carry on so much about electoral rules and structural conditions. The pathways to power that a given system creates help to determine the behavior of power-seeking actors.
Our system focuses most competition on the primaries, not the general election. This means pleasing a small segment of the voters. Pleasing large numbers of voters becomes irrelevant as the partisan make-up of the district will dictate who wins. I would hasten to add there is nothing in our system that makes politicians have any reason to truly represent their whole state or district. They need only really represent the voters who can stop them from returning to office, which means, more often than not, the primary electorate.
If I am a Republican member of Congress who desperately wants to be re-elected, I know I have to pass through the gauntlet of the primary. I know that at the moment the odds are that I need to be able to placate the voters who see Trump as the leader of the party (after all, shouldn't the party's nominee follow the leader?). And again, since Trump and his allies have convinced a lot of rank-and-file Republicans that the 2020 election was stolen, it is a way to try and motivate more voter turnout next year.
A presidential system encourages personalized politics (as does a system or primaries to nominate). Voters and office-holders identify a person (the party leader) with the party. In the US the party leader is the president (or the nominee of the losing party). Trump, even as a loser, is the most recent GOP winner and he has eligibility left, so to speak. As long as he is seen to be the likely nominee or likely kingmaker for the nomination for 2024, he will hold sway in the party.
Moreover, GOP voters see him as the party's leader, especially going into mid-terms, which are just next year. We are less than a year away from primary elections in many states. (I plan to return to the significance of two-year terms in another post).
And surely we understand that while a lot what I have described suggests that people are fairly simplistic about politics, I would note that yes, people are fairly simplistic about politics. But I would also reiterate that a lot of GOP voters who actually do care about policy outcomes got a lot of what they wanted from Trump and the Trump-era GOP. Those outcomes are strong incentives to rationalize away a lot of the trumpiness.
---
Having said all of that, let's consider:
The GOP has a really good chance of winning back control of the House in 2022.
The GOP has a really good chance of winning back control of the Senate in 2022.
The GOP knows that they don't have to win the most votes in 2024 to win back the presidency, but instead need to flip a relatively small number of votes in a handful of states.
Where in any of that is the stuff of civil wars and party self-destruction?
I take the point that adhering to untruth can be corrosive (although the student of politics in me would note that fierce allegiance to the truth is not a guaranteed winner), and so maybe this behavior will have serious long-term consequences for the GOP.
But politicians have notoriously short time horizons. Kevin McCarthy is worried about 2022. Which, as I noted, is next year. 2024 is on the radar, but only somewhat (and mainly as it pertains to 2022). So the long-term is not going to motivate any of them to behave better.
I would certainly recommend that no one think that the GOP is about to collapse. It is far more likely to be back in power than it is to be falling apart. The objections of party has-beens, NeverTrumpers, and writers at the Bulwark are not going to stop this fact.
---
Postscript: none of this is a defense of the GOP nor of its voters. This is about a clear-eyed assessment of where we are and why (while recognizing that I have hardly covered every single point that could be made on this topic).