Trump Says Russia Should Be Allowed Back In The G-7
As he headed to the G-7 Summit, President Trump threw our ostensible allies another curve.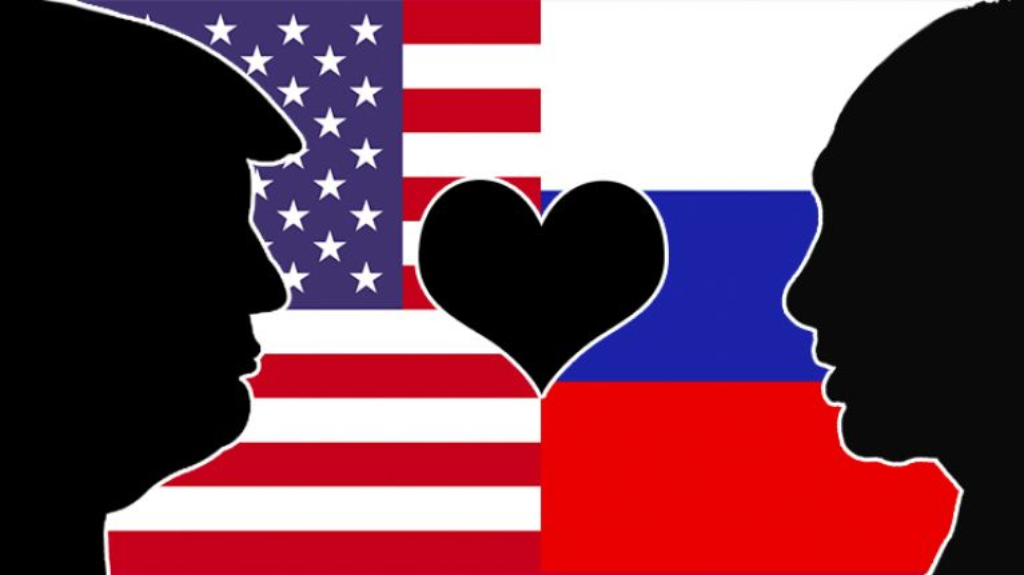 As he departed the White House for his trip to Canada for the G-7 Summit in Canada, President Trump threw yet another international relations curveball that is likely to widen the rift between the United States and its closest (for now) and most important allies:
WASHINGTON — President Trump called on the world's leading economies on Friday to reinstate Russia to the Group of 7 nations four years after it was cast out for annexing Crimea, once again putting him at odds with America's leading allies in Europe and Asia.

The president made the suggestion to reporters at the White House just before leaving for Canada to attend the annual meeting of the G-7, a gathering that already was promising to be crackling with tension over trade, Iran and Mr. Trump's sharp-edged approach to foreign leaders.

"Russia should be in this meeting," Mr. Trump said. "Why are we having a meeting without Russia being in the meeting? And I would recommend — and it's up to them, but Russia should be in the meeting, it should be a part of it. You know, whether you like it or not, and it may not be politically correct, but we have a world to run and the G-7 — which used to be the G-8, they threw Russia out. They should let Russia come back in because we should have Russia at the negotiating table."

Russia joined the group in the 1990s after emerging from the wreckage of the Soviet Union, making it the G-8, but its armed intervention in its neighbor Ukraine in 2014 and seizure of the Crimean peninsula angered other major powers. The remaining members, led by President Barack Obama, expelled it in a sign of global resolve not to let international borders be redrawn by force.

(…)

Britain, Germany and other members of the G-7 were unlikely to go along with Mr. Trump's suggestion, but he won support from Italy. "I agree with President @realDonaldTrump: Russia should return to the G8," Prime Minister Giuseppe Conte wrote on Twitter in Italian. "It is in everyone's interest."

"President Trump has placed himself on the wrong side: with the autocrats, the corrupt, and the anti-Americans, who look to Vladimir Putin as a natural ally," said Daniel Fried, a former career diplomat who oversaw sanctions on Russia after its Ukraine intervention. "Such language will dismay America's friends and embolden our adversaries."
This news came, as I said, as President Trump was departing the White House for the short trip to Canada for this weekend's G-7 Summit, which is already anticipated to be a contentious one given the President's decision to impose tariffs on aluminum Canada and Europe as well as Mexico in the name of "national security," a move that has already led to threats of retaliatory tariffs aimed principally at American agriculture. It has also resulted in some harsh exchanges of words between Trump and Canadian Prime Minister Justin Trudeau and between the President and President Emmanuel Macron of France, with whom the President has until now had a very good relationship. It's expected that the issue of trade will dominate this weekend's summit, as will issues such as the upcoming North Korea summit, the nuclear deal with Iran, and climate change. For his part, Trump has already apparently indicated that he intends to leave the summit early, before the scheduled talks on climate change, ostensibly with the intention of heading directly for Singapore to prepare for the summit meeting next Tuesday with North Korean leader Kim Jong Un. This latest announcement by Trump, which seemed to come out of nowhere, is likely to further complicate relationships that have already become complicated thanks to Trump's insistence on creating distance between the United States and its closest allies.
As with everything that Trump does, it's unclear what exactly motivated him to bring up the issue of readmitting Russia to the G-7 and it's unclear whether he will actually press this issue during the summit this weekend. As noted in the article above, Russia was expelled from what had come to be known as the G-8 in 2014 in the wake of its armed intervention and eventual annexation of the Crimean Peninsula from Ukraine, an action that was subsequently followed up with open backing for rebels fighting the Ukrainian government in eastern Ukraine, which has a significant ethnic Russian population. In the wake of that incident, the world has seen increased Russian intervention in Ukraine, including both the presence of Russian troops in the area and the shooting down of a Malaysian Airlines 777 by a Russian missile system that was either given to the Ukrainian rebels or manned by Russian forces at the time the missile was fired. In addition to that, Russia has directly intervened in the civil war in Syria in what is clearly a blatant effort to support the Assad government in its war against rebel forces and protect its own interests in the area, such as the fact that Syria is home to Russia's only warm-water base outside of Russian territory. On top of all of this, Russia has intervened in elections around the world, including in the United States in 2016, in what seems like an obvious effort to stoke division and create chaos, and has given every indication that it intends to keep doing so.
Given this record, there's no rational reason to bring Russia back into the fold of the G-7, and it's likely that Trump's suggestion would be widely rejected if he tries to press it this weekend.