Trump Summit With Kim Jung Un Set For June 12th In Singapore
The date and location of the meeting between President Trump and Kim Jong Un has been set, but there's as much chance of failure as their is hope for success.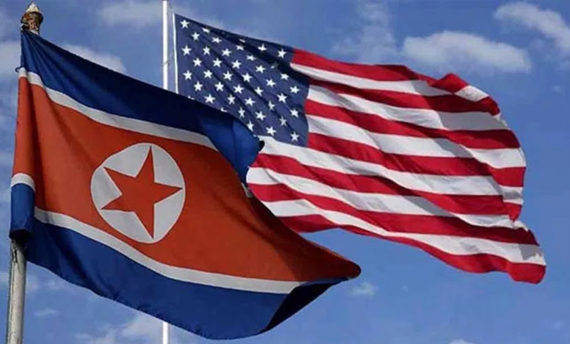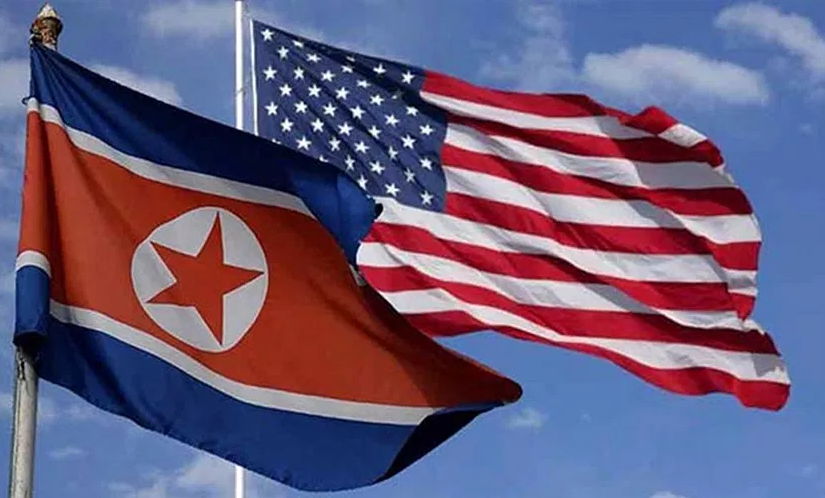 President Trump announced today that his meeting with North Korean leader Kim Jong-Un will take place on June 12th in Singapore:
President Trump announced Thursday that his summit with North Korean leader Kim Jong Un will occur June 12 in Singapore, a high-stakes step in his bid to rid the region of nuclear weapons.

Trump made the announcement via Twitter just hours after welcoming home three Americans held captive for more than a year in North Korea.

"The highly anticipated meeting between Kim Jong Un and myself will take place in Singapore on June 12th," Trump wrote in his tweet. "We will both try to make it a very special moment for World Peace!"

Trump had previously floated other possible locations, including the demilitarized zone between North Korea and South Korea, where Kim met last month with South Korean President Moon Jae-in, which he said held the potential for being a "great celebration."

But White House aides have been eying Singapore, a tiny island nation of 5.6 million that boasts one of the most advanced economies in Southeast Asia.

Singapore maintains diplomatic relations with North Korea, which has an embassy and ambassador in the country. Singapore's ambassador based in Beijing also is responsible for Pyongyang.

"Singapore is an ideal location for this summit," said David Adelman, an attorney at ReedSmith who served as U.S. ambassador to the nation from 2010 to 2013 under former president Barack Obama.

"Really since its founding, Singapore has carefully cultivated a reputation where East meets West. … They take great pride in being a friend to all. And they've done a great job doing so."

The country has been the site of other high-profile summits. It plays host to an annual regional security conference, called the Shangri-La Dialogue, which usually draws the U.S. defense secretary and top officials from China and other nations. In 2015, Chinese President Xi Jinping and then-Taiwan President Ma Ying-jeou met in Singapore, the first meeting between the leaders of those two countries in seven years.

The Trump-Kim summit would be the first meeting between a sitting U.S. president and a North Korean leader.

Trump has spoken in increasingly positive terms about the summit, while cautioning that he is prepared to walk away if progress isn't being made. Trump has said any deal will have to include the denuclearization of the rogue nation.

"We're starting off on a new footing," Trump told reporters early Thursday as he welcomed the detainees back at Joint Base Andrews. "This is a wonderful thing that he released the folks early. That was a big thing, very important to me, and I really think we have a very good chance of doing something very meaningful."
Here's Trump's Tweet announcing the meeting:
The highly anticipated meeting between Kim Jong Un and myself will take place in Singapore on June 12th. We will both try to make it a very special moment for World Peace!

— Donald J. Trump (@realDonaldTrump) May 10, 2018
The date and location of this meeting have been the subject of questions and rumors in the two months that have passed ever since the somewhat surprising announcement that President Trump had accepted an invitation from Kim for the two men to meet in the near future. Since that announcement, there has been a somewhat dizzying array of news and developments coming out of the peninsula, some of it quite optimistic but much of it also raising as many questions as it answers. For example, accompanying the announcement that the two leaders who just a year ago were exchanging insults while the DPRK continued to conduct ballistic missile and underground nuclear tests would meet was the announcement that the North Koreans had accepted the idea that the goal of future talks between the two sides would be denuclearization of the Korean Peninsula. The significance of that agreement has been called into doubt to some extent since it seems apparent that the North Korean and Chinese idea of what "denuclearization" means is quite different from what that term means to the United States and its allies. Additionally, we've seen Kim Jong Un travel twice to Beijing to meet with Chinese President Xi Jinping, once in March and then again in April. Most significant, of course, was the April 25th meeting between Kim and South Korean President Moon Jae-In, a meeting that resulted in a further thawing of relations between the two Koreas in advance of the Trump-Kim meeting but also left many questions unanswered. Just days before this meeting, Kim Jong Un announced that the DPRK was halting its nuclear and ballistic missile testing programs, although the announcement stated that this was being done because the nation had reached the point of having a viable deterrent force, not as a concession on the diplomatic front. The announcement regarding the Trump-Kim also comes hours after three Americans who have been held by the DPRK on a variety of charges arrived in the United States after having been released while Secretary of State Mike Pompeo was visiting the country, something that appears to have been an American pre-condition to the announcement of any meeting between the two leaders.
It goes without saying that this announcement is a historic one and that it is likely to become one of the most significant international events of President Trump's first term in office regardless of what the outcome. At no point since North Korea came into existence after the Second World War have the leaders of the DPRK and the United States ever met before. It didn't happen during the Korean War and the armistice that brought it to an end in 1953, and indeed there was almost no contact between the United States and North Korea for the entire time that the nation's founder, Kim Il Sung, was in power. There was some limited contact between the two nations in the early 1990s due to increased international attention to the DPRK's nuclear weapons research program. Those meetings led to the adoption of the so-called Agreed Framework that was supposed to place limits on the research program, but it became clear rather early on that the North Koreans were not living up to that agreement and that their push toward nuclear weapons was proceeding forward. There was more contact between the two nations under Kim Jong Il, again related to the North's nuclear program but again it was clear that the North was largely going through the motions and making concessions only when it needed things such as food aid in response to the devastating famine that gripped the country in the 1990s. During that time, Kim Jong Il met with American officials such as former Secretary of State Madeline Albright and Bill Richardson, the former Democratic Congressman and Cabinet Secretary who became something of a go-between between the two nations even after he returned to the civilian world. All these contacts, though, pale in comparison to a direct summit between the two leaders and the eyes of the world will likely be on Singapore in June
While the President's announcement is significant and one can be hopeful that the summit will lead to something significant, there is an equally good chance that the meeting could end in failure or that it will end up being far less significant than the President is making out to be. It's unlikely, for example, that this single meeting will result in a truly groundbreaking agreement and any expectation that it will is a setup for failure. Instead, as was the case with most of the summit meetings between American and Soviet leaders during the Cold War, the best that we can likely hope for is that it will lead to subsequent talks at a lower level that will hammer out details that cannot possibly be dealt with at a summit such as this that will apparently last only one day and which will likely include meetings that add up to merely a handful of hours. This is what occurred during the meetings that President Nixon had with the leaders of the Soviet Union that eventually led to the SALT Treaty, the meetings that Presidents Ford and Carter had with Soviet leaders that led to SALT II, and the meetings between President Reagan and Mikhail Gorbachev that led to the Intermediate-Range Nuclear Forces (INF) Treaty the START Treaty. as well as other agreements and understandings between the United States and Soviet Union that helped bring the Cold War to an end and the collapse of the Warsaw Pact and the Soviet Union itself.
It's also possible that these meetings could end up being something of a diplomatic disaster. As James Joyner noted when the idea of a Trump-Kim summit was first announced, the very fact that an American President will be meeting with the leader of a nation that has been something of an international pariah for six decades is something of a diplomatic coup for Kim Jong Un. In setting up this meeting, he has accomplished something that neither his Father nor his Grandfather were able to achieve and may not even have contemplated. The meeting itself is, therefore, a victory of sorts for Kim regardless of whether or not it leads to anything successful. Kim has achieved this by giving up relatively little so far, and it doesn't appear that there will be any additional preconditions to the "reward" of a meeting between a nation that the 43rd President once cast as part of an "Axis Of Evil" along with Iraq and Iran. If the meeting doesn't result in any real concessions, then it will be unclear what, if anything, the President will be able to point to as an accomplishment.
Finally, there's the risk that this summit could result in making the situation on the Korean peninsula, and relations between the United States and the DPRK, worse rather than better. In terms of success, the best historical analogy would be something akin to President Nixon's visit to China in 1972 that led to the thawing of relations that transformed the course of the Cold War and led to the huge changes in the People's Republic of China. There's also another script this summit could follow, though, and it's one that could portend a more dangerous road ahead. That script would be the one established by the 1961 summit between President Kennedy and Soviet leader Nikita Khrushchev in Vienna. History has recorded that Khrushchev perceived Kennedy as being weak and indecisive as a result of that meeting, and this led to events such as the establishment of the Berlin Wall and the 1962 Cuban Missile Crisis. Something similar coming out of a meeting between Trump and Kim would not bode well for the future.
It's not clear at this point which way history will turn on June 12th, but it will, nonetheless, turn and much of what happens in North Korea and Asia as a whole could depend on the outcome of that meeting. In that regard, I suppose the best advice is to hope for the best, but prepare for worst.