Trump's Midwestern Meltdown
Recent poll numbers suggest that the President is vulnerable in the part of the country that assured his Electoral College victory in 2020, but Democrats are going to have to work hard to flip these states.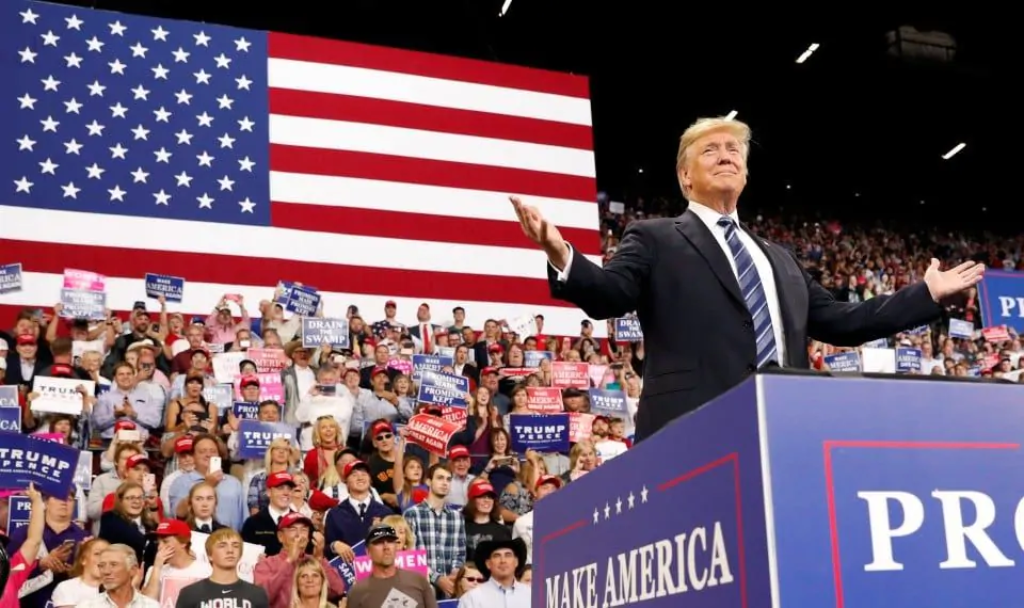 In a comment on this morning's post about the economy and the 2020 election, regular commenter Teve brings my attention to some numbers out of the Midwest that could spell trouble for President Trump in his re-election bid.
Let's begin with the state furthest to the west of the District of Columbia, Iowa:
Now, we'll move to another Midwest state that the President won by a wide margin, Ohio:
Now we'll move to the first of three states where the President's margin of victory was relatively small, starting with Wisconsin:
Next up is another state that was close in 2016, Michigan:
Finally, we can look at Pennsylvania, a state that has been described as being a hybrid of a Midwestern state and a Mid-Atlantic State;
You can do this with other states the President won in 2016. For example, the President's job approval in Florida has declined 24 points since he took office, in Georgia it has declined by 15 points, and in North Carolina it has declined by 20 points. I want to concentrate on the five Midwestern states listed above, though, because they seem to represent the greatest area of regional vulnerability for the President and the area where Democrats may be best able to block the President from getting an Electoral College majority.
Taken together, these five states comprise some 70 electoral votes, more than the margin that separated Hillary Clinton from the 270 Electoral Votes she would have needed to win the election. Additionally, as I have noted in the past, in three of these states consisting of 46 Electoral Votes — Wisconsin, Michigan, and Pennsylvania — the President won by a combined total of just 77,741 votes, which represents just 0.56% of the more than 13.9 million votes cast in each of these three states combined. Without these three states, Donald Trump would not be President today.
While the correlation between job approval and the likelihood of being re-elected is debatable, especially this far from Election Day, these numbers suggest that President Trump faces a significant uphill battle in the part of the country where he defied expectations on Election Day and which gave him his margin of victory in the Electoral College over Hillary Clinton. It certainly doesn't mean that he's doomed in these states, of course, but it does suggest that these traditionally Democratic states are the states that Democrats should be focused on if they want to win in 2020. Their victories in the big Electoral Vote states on the coasts such as New York and California are already basically assured, as is New England and the Pacific Northwest. If Democrats are going to win in 2020, though, they are going to need to find a way to flip all, or nearly all, of these states. Right now, the numbers suggest that they have a reasonable chance of doing that, but it's going to require them picking the right candidate for the voters in this region to convince them to cross back over and vote Democratic like they traditionally have.