What Would It Take For Republicans To Abandon Trump?
Donald Trump's core supporters in the Republican Party remain intensely loyal, and that seems unlikely to change.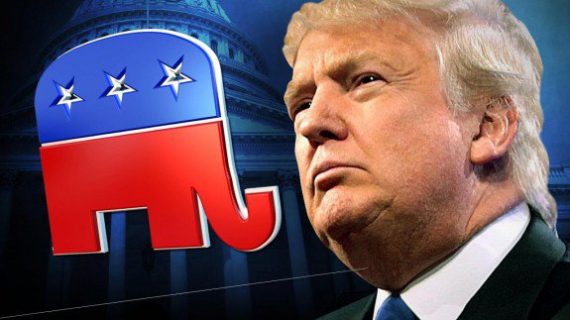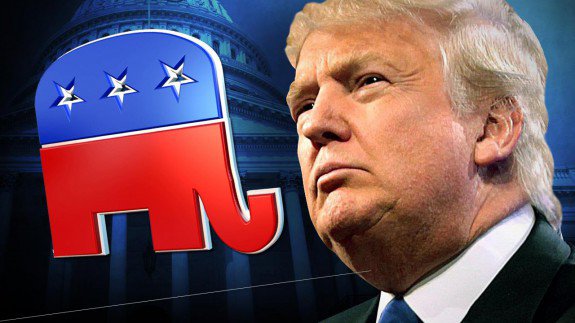 President Trump's first 200 days in office are behind him and, as I've noted elsewhere, he finds himself in a position worse than any new President before him. On the legislative front, there are very few items to which the Administration can point to as successes thanks to the fact that Congressional Republicans have failed to come up with a viable plan to fulfill the President's promise to 'repeal and replace' the Affordable Care Act. While such a measure did pass in the House of Representatives, it did so by the narrowest of margins while the Senate utterly failed to get even a bare-bones repeal measure passed after three attempts at coming up with viable legislation that could get at least fifty votes in the chamber. Other than that, there has been little movement on measures such as tax reform, infrastructure spending, or immigration reform. With regard to that last issue, it seems clear that the plan that Trump backed that would cut legal immigration by 50% is essentially dead on arrival in Congress. As a result, with the exception of the confirmation of Justice Neil Gorsuch and the passage of a few bills that repealed Obama Era regulations, Trump has not been able to get any significant measures through Congress. Additionally, many of the policy changes that Trump have sought to introduce via executive action such as his Muslim Travel Ban and punitive action against so-called sanctuary cities have been blocked by Federal Courts across the nation. Finally, Trump's Presidency is under the increasingly thick cloud of investigations by both a special prosecutor and by Congress regarding Russian interference in the election and contacts between persons close to Trump and Russian officials.
Despite all of this, and the fact that his job approval continues to be historically low for new Presidents, Trump remains wildly popular among Republicans, and there seem to be few signs that this will change anytime soon. A new poll taken by two academics and published by The Washington Post provides some of the best evidence yet of the extent to which the base of the Republican Party remains loyal to him.
First up, the poll finds that nearly half of Republicans believe that Trump won the popular vote in last November's election:
Nearly half of Republicans think President Trump won the popular vote in the 2016 presidential election, according to a new survey.

A poll conducted by two academic authors and published by The Washington Post shows 47 percent of Republicans believe Trump won the popular vote.

About three-quarters of Republicans, 73 percent, said voter fraud happens somewhat or very often, according to the poll.

(…)

Trump has in the past claimed that millions of illegal votes were cast in the election, a claim that many officials have rebuked.

Earlier this year, Trump created the Election Integrity Commission to investigate his claims of voter fraud.

A similar poll last month showed 49 percent of Trump voters think he won the popular vote. But the Politico/Morning Consult poll conducted showed that overall, 59 percent of voters think Clinton won the popular vote.
The reality, of course, is that Trump lost the popular vote by nearly three million votes, the largest margin of any candidate in American history who has won the Presidency despite losing the popular vote.
Second, and somewhat more bizarrely, another poll question found that more than half of Republicans say that they would support Trump if he proposed delaying the 2020 election:
Slightly more than half of Republicans say they would support postponing the 2020 presidential election if President Trump proposed it to make sure only eligible American citizens can vote, according to a new survey.

According to a poll conducted by two academic authors and published by The Washington Post, 52 percent of Republicans said they would back a postponement of the next election if Trump called for it.

If Trump and congressional Republicans proposed postponing the election to ensure only eligible citizens could vote, support from Republicans rises to 56 percent.
On some level, of course, poll questions such as these are rather silly because they really aren't connected to any serious policy proposals. The President has not proposed delaying the 2020 elections, for example, and his comments about having won the popular vote are rather meaningless in the face of easily verifiable facts. On another level, though, they are a reflection of the fact that, notwithstanding all of the problems and setbacks that Trump has experienced, and the ineptness that we've seen from his White House on so many levels, his support among his core supporters remains as strong as it ever was and shows no signs of receding in the near future. In many ways, this is a phenomenon that goes back to the race for the Republican nomination when Trump would say controversial and often outrageous things on Twitter, in his many media appearances, and on the campaign trail and yet poll after and poll, and later the election returns, showed that not only didn't Trump's support levels decrease but they actually seemed to increase no matter how offensive he became. As I once put it during the campaign, mostly in jest, Trump could perform an abortion on a woman dressed like the Virgin Mary in a Catholic Church on Christmas Eve and his supporters would cheer him on, Trump himself would later turn that into a boastful claim by stating that he could "shoot a guy" in broad daylight on Fifth Avenue in New York City and his supporters would still be behind him. Based on the polls, that assessment appears to be correct and there seems to be little sign that Trump's core supporters will abandon him anytime soon.
All of this leaves open the question of exactly what it might take for Trump to actually start losing support among Republicans in a way that would have an impact on his ability to influence Congress. As things stand, it doesn't appear that outrageous behavior or Twitter activity is likely to have any real impact on these people. As I noted, we already saw plenty of that during the 2016 campaign and Trump not only didn't lose support, but he seemed to become even more popular among his core group of supporters. Similarly, the lack of legislative successes doesn't appear to be hurting Trump all that much. Instead, polling has indicated that Republicans appear to be blaming House and Senate Republicans for the lack of progress in areas such as health care reform, something which could pose problems for some members of the House and Senate when the time comes for them to face primary challenges next year. Similarly, the setbacks in Court on issues such as the travel ban and sanctuary cities is unlikely to hurt Trump with his base, which is more likely to blame "liberal Judges" for decisions that prevent the President from implementing the policies he wants to on these issues and others, such as the proposed ban on transgender troops in the U.S. military. Finally, the base appears to have accepted the President's claim that the investigation into Russian interference in the election and contacts between Russia and people close to Trump is "fake news" motivated by those who would seek to undercut the President in the media and elsewhere. As long as this is the case, it seems unlikely that we'll see any change in behavior from this President or any member of his Administration outside of the foreign policy team of Secretaries James Mattis and Rex Tillerson and National Security Adviser H.R. McMaster, who often seem to be the only sane members of the Trump Administration.
As long as Trump maintains this base of support, and Republicans maintain support of Congress, the odds of seeing any kind of change out of the Administration are likely going to be somewhere close to zero. Indeed, the greater likelihood is that we'll see more of the same and that Trump will ramp up his tweeting and his war on the media in order to keep the base riled up in opposition. Perhaps that would change if the laudatory support that Trump enjoys from conservative talk radio, Fox News Channel, and a great deal of the conservative blogosphere started to become more critical of him. There don't appear to be any signs of this happening either, though, and as long as Trump's Republican base continues to have these resources to fall back on to reassure themselves in their loyalty to the President, they aren't going to abandon him. Given that, anyone hoping to see a change in behavior or policy from this President in the future is likely to be disappointed. Trump has his supporters in his corner, and that seems to be all he wants right now.