White House Has No 'Plan B' If Kavanaugh Nomination Fails
The GOP has no alternative but to push forward with the Kavanaugh nomination, because they don't have a viable alternative at this point.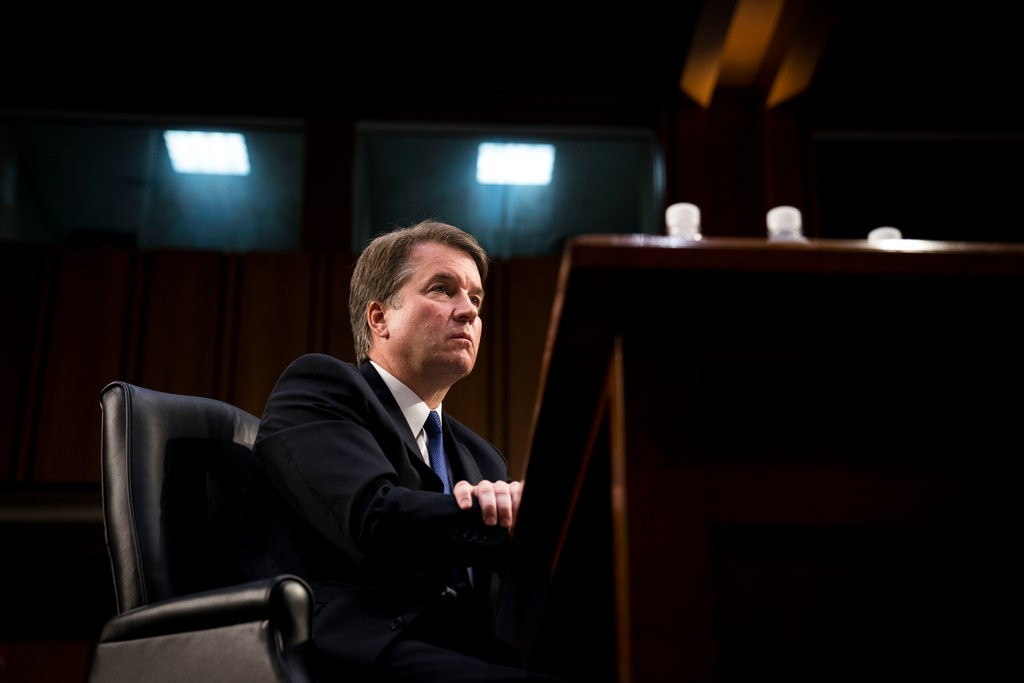 As I noted this morning, the White House has essentially given the F.B.I. carte blanche in connection with the reopened background investigation of Judge Brett Kavanaugh. This means, of course, not only that the Bureau has leave to look into all the allegations that have been made against Judge Kavanaugh by made by Dr. Christine Blasey Ford, Debbie Ramirez, and Julie Swetnick as well as parties that may have relevant information related to these charges. The only caveat to the expansion is that the Bureau must conclude its investigation by the end of this week, although it is unclear what happens if the Bureau comes back and says it needs more time to chase down leads, especially if that leads Senators like Jeff Flake and Lisa Murkowski to argue for an expanded delay.
Assuming the Bureau does complete its investigation in time, though, the question then becomes what impact, if any, this has on the process going forward. Most of the Senate's Democrats, of course, have already made up their mind about Kavanaugh, as have most of the Senate Republicans. At this point, there are basically five Senators who will decide Kavanaugh's fate, Jeff Flake, Lisa Murkowski, and Susan Collins on the Republican side and Joe Manchin and Heidi Heitkamp on the Democratic side. Essentially any three of these five Senators could sink Kavanaugh's nomination if they believe the background check has uncovered information that makes his confirmation inappropriate, or if they aren't satisfied that the investigation was sufficiently complete.
This is important because, as of today, we are a mere five weeks away from Election Day and many states have already begun the early and absentee voting process. However, this nomination proceeds it could end up having a significant impact on the outcome of those elections. If the nomination succeeds, it could end up energizing women voters and Democrats intent on punishing Republicans at the polls, though it could also energize the right by reminding voters of the importance of holding on to the Senate. If it fails, it could also end up energizing Republicans and Trump supporters angry at what they will no doubt see as the rejection of a qualified nominee, or it could end up energizing voters opposed to the nomination who would no doubt see defeating Kavanaugh as a victory over Trump and the Republicans. Because of that, the GOP is likely to push forward with the nomination unless it becomes so politically untenable that there is no other choice.
In that regard it's worth noting that the White House essentially has no "Plan B" if Kavanaugh is defeated:
For the White House, it's Brett Kavanaugh or bust. They have no Plan B and there's not even discussion of one, according to five sources with direct knowledge of the sensitive internal White House talks.

What they're saying: "He's too big to fail now," said a senior source involved in the confirmation process. "Our base, our voters, our side, people are so mad," the source continued. "There's nowhere to go. We're gonna make them f—ing vote. [Joe] Manchin in West Virginia, in those red states. Joe Donnelly? He said he's a no? Fine, we'll see how that goes. There will be a vote on him [Kavanaugh]. … It will be a slugfest of a week."