Yes, The GOP Lost The Midterms Because Of Trump
The evidence that the GOP lost the midterms because of public repudiation of President Trump is overwhelming. The GOP will either accept this and learn from it, or they will not.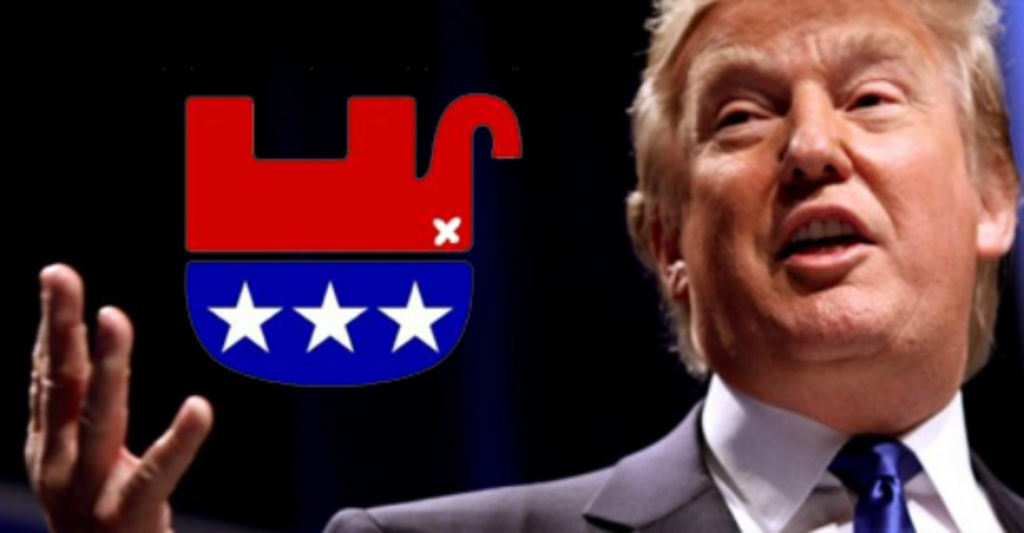 With the midterm elections two weeks behind us, it has become clear that the GOP did indeed face a Democratic wave both in the House of Representatives, where they are now projected as having lost at least 37 seats, but also in Governor's Mansions and state legislative elections, where Democrats made pickups that will aid them going forward in the redistricting battles likely to take place after the 2020 census. On the House level alone, Republicans lost the most seats of any midterm election since 1974, when they lost 49 seats. Of course, 2018 and 1974 are very different years. The biggest differences, of course is that forty-four years ago, the nation was faced with the beginnings of a cycle of slow economic growth and high inflation that would not be alleviated for another decade and with the aftermath of the Watergate scandal, which had seen the first Presidential resignation in American history in the face of what clearly would have been a case of impeachment and removal from office. This year, by contrast, voters headed to the polls with a relatively healthy economy, expanded hiring, and rising wages. Under those circumstances, the fact that the GOP lost what at the end of the day will be close to forty seats is extraordinary and something that ought to cause Republicans around the country to evaluate the future of their party.
As Jennifer Rubin puts it, there are really two problems with the  GOP, Trumpism and Trump, and that leaves the party with something of a dilemma:
First, if Republicans stick with Trump, their least enthusiastic voters (women and young people) may continue to drift away. Democrats have an opening to entice these groups to vote Democratic in 2020, as many did in the midterms. Outside of deep-red enclaves, Trump generates a strong political backlash, aiding Democratic turnout.

Second, for some time now Republicans have lacked a compelling agenda. Tax cuts for the rich, entitlement cuts and insistence on "small government" were, by 2016, the unpopular views that allowed an ideological heretic such as Trump to take over the party. Once in office, he has reverted to tax cuts for the rich, tried to take away Obamacare and run up a huge debt. Cronyism and corruption are rampant. What's popular about that? Not much, voters are telling Republicans. Right now, the right is an intellectual wasteland whern good policy goes to die — killed off by economic illiteracy on trade and immigration, denial of science and lack of interest in investing in workers (e.g., education, worker training).

Third, all of this takes place in a remarkably strong economy. There is reason to believe, however, that the bull economy won't last for two more years. Ben White of Politico writes that Trump has reason to fear the end of the "sugar high" from tax cuts. He explains, "Fiscal stimulus from the GOP tax cuts is likely to start running out. The Federal Reserve is expected to keep bumping up interest rates. And few analysts expect a divided Congress — facing soaring deficits and with its eyes on 2020 — to join hands and pass a big infrastructure package or sweeping middle-class tax cuts to keep the fiscal juice flowing."

(…)

In sum, Trump personally is an anvil around the necks of his party members outside deep-red enclaves. More systemically, Republicans are out of popular policy ideas, and the only thing keeping them politically afloat is the economy — which sure doesn't seem like it will perform indefinitely as Trump promised. Democrats cannot beat something with nothing, but if they could scrape together a competent, non-offensive presidential nominee, advance some popular ideas (e.g., infrastructure, ethics reform, shoring up health care and cutting drug prices) and champion economic policies based on something other than more tax cuts for the rich and for corporations, they might win in 2020. But that's a big "if."
Before the election, President Trump tried to make clear to his supporters that even though he wasn't on the ballot, the upcoming midterms were indeed about him and his agenda. Because of this, he stressed to them it was important for them to go out and vote to preserve that agenda, to prevent the Democrats from taking over Congress, and to prevent Democrats from using the subpoena power that control of even one chamber of Congress would give them to "harass" the Administration. While it seems clear from the turnout that many Republicans listened to him, which is one reason why the GOP was actually able to make some gains in the Senate. it is equally clear that many voters agreed with the President. He was indeed on the ballot, but that didn't exactly work out to the benefit of the GOP.
In support of her argument, Rubin cites a new post-election poll from the Pew Research Center that finds that 64% of the people who voted in the election say that Trump was a consideration in the vote, while just 35% say that he was not much of a factor. Additionally, 39% of those surveyed say that their vote was a vote against Trump while just 25% say that their vote was a vote in favor of the President. Looking ahead to 2020, while most Republicans (61%) say they don't want to see a primary challenge against the President, 37% of self-identified Republicans say that they do. Even worse, two of the groups that abandoned Republicans in the largest numbers this year — women and younger voters — are open to the idea of a challenger, with 43% of women and 48% of younger voters who say that they are likely to vote in a Republican primary say that they want to see a challenge to Trump by someone in the GOP.
Even worse for Republicans, the poll finds them behind Democrats on many specific policy areas;
55% of respondents say Democrats have a better approach on the environment, while 19% support Trump's approach and 25% say they don't believe there will be a major difference between the impact of either approach;
When it comes to ethics in government, 48% say Democrats have a better approach,  while 22% favor the President's approach and 29% say there's not much of a difference between the two;
These patterns are repeated when it comes to issues such as Medicare, health care, Social Security, where pluralities favor the approach of Democrats over Republicans;
On foreign policy, just 35% favor the President's approach while 43% prefer the Democrats'approach;
Finally, on what is arguably the President's signature issue of immigration 46% favor the Democrats approach while just 40% support the President.
Trump does outperform Democrats in the poll on the issue of jobs and the economy, but as I've noted before the relatively strong state of the economy was not, by itself, enough to help Republicans stave off the Democratic wave.
As Rubin notes in a subsequent column based on some recent comments by Senator Joni Ernst of Iowa, Republicans don't seem to have learned a thing:
Democratic pollster Stanley B. Greenberg points out that the danger to Republicans is greater than simply loss of college-educated women in the suburbs of big cities. He explains:

Democrats did not win simply because white women with college degrees rebelled against Mr. Trump's misogyny, sexism and disrespect for women.

Nearly every category of women rebelled . . . Democrats got their wave in part because a significant portion of male and female white working class voters abandoned Mr. Trump and his Republican allies . . .

Working people are not fools, and Mr. Trump promised them a Republican president who would never cut Social Security, Medicare, or Medicaid; who would repeal Obamacare but provide "insurance for everybody"; who would get rid of bad trade deals and "drain the swamp," as he never tired of saying. Instead, had Mr. Trump's effort to replace Obamacare passed, it would have imposed vast cuts in retirement programs and driven up health insurance costs. His tax reforms were heavily weighted to large corporations and the top 1 percent. So it is no surprise that more than half of white working class men now believe that Mr. Trump is "self-dealing" and corrupt.

If she doesn't want to listen to a Democratic pollster, maybe she should pay attention to Sen. Jeff Flake (R-Ariz.), who saw a Democrat win the race to fill his seat. "We're losing the suburb," he warned. "If we had a mass movement from the suburbs for people to move back to rural areas, then perhaps our Republican Party would have more of a future, but not the way that we're going now.
The evidence that Republicans lost on November 6th because of Donald Trump is all around them. They will either pay attention to it, or they will ignore it to their peril.