Yes, Trump is the Frontrunner, but…
Polls are quite useful in the right circumstances, but knowledge, complexity, and timing all have to be taken into account in determining what they are telling us.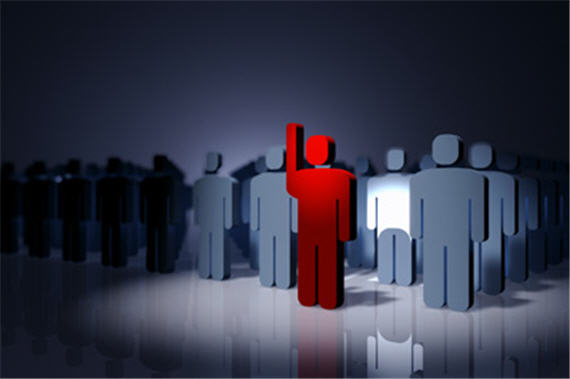 Poll are not predictions. Rather, they are measurements of a given sample at a specific moment in time that can tell us the views of a large segment of the population without having to ask all the members of that population.  The precision of the model that selected the sample, minus reasonable margins for error, dictate the basic accuracy of that snapshot.  Other key variables include the level of knowledge in the sample population, the complexity of the opinion being measured, and the proximity of the poll to an actual choice being made.  As such, polling for elections are most accurate in a two-candidate race on the eve of the election itself.  In such a context, the sample population has as high a level of knowledge as they are ever going to have about the candidates, their choice is both clear (it is vote X, vote Y, or don't vote), and they will have been actively thinking about those possibilities given the pending nature of the choice.
All of the above-listed factors are deficient, to one degree or another, in the current polling for the presidency, whether we are talking about the nominations for the the two parties, or (especially) if we are talking about November of 2016.
So, let's consider where we are:
1.  Information is not as high as you think it is in the electorate (or, as least, that a lot of you reading this think it is, as if you are reading this you are an atypical American:  you care a lot about politics and have likely been paying close attention for months).
2.  The choices are currently complex (and in more than one way:  there are multiple candidates running, especially on the GOP side, and the process for nomination is not straightforward).
3.  Choice is not imminent.  Yes, to a political blog reading news junkie the choice seems practically nigh.  However, for even dedicated primary voters it is a ways away (especially if one lives in most states). Keep in mind that in national polls of Republican primary voters that those sample include voters who are not scheduled to vote until February, March, April, May, and even June.  A lot of voters have not yet made up their minds (and, really, they don't even know what their choices are going to be once the voting rolls around).
So, yes, there is a great deal of reasons why there is skepticism about whether there really is enough support in the GOP to nominate someone like Trump or Carson.
I will say that the attention given to these candidates raises some questions about the GOP, and it is truly disturbing that Trump's belligerent xenophobia and general know-nothing approach is able to win support from 30+% of those polled.    However, really, it should not be shocking that there is a substantial portion of the Republican Party that is motivated by racial issues and that cleaves to belligerence and know-nothingness (this is a harsh, but true, observation).*
All of the above fits well into David Greenberg's piece at The Atlantic:  The Front-Runner Fallacy, which is worth a read.  One might take some issue with some of the historic examples given, insofar as the media and polling environments have changed drastically in the last decade or so, but the general issues he observes remain true (and comport with my run down above).
Some specific observations worth noting:
The prevailing diagnosis this campaign season—based largely on the unexpected popularity of several candidates who, by normal measures, would stand little chance of becoming president—is that something is profoundly out of joint: An angry populism is surging. Voters are exasperated with the status quo.

But polls from previous election cycles one year out—that is, from the November before the presidential election—suggest that this picture of a surly, restive electorate may be an illusion. Could it be that the Donald's numbers don't really bespeak a radically new Republican temper? Or that Bernie Sanders's numbers indicate something less than a Democratic lurch leftward? The perceived discontent and restlessness this fall may well be more noise than signal, and not at all unprecedented.
Two factors to keep in mind in regards to Trump:  name recognition and media coverage.
First, there is little doubt that at least some of Trumps popularity comes from name recognition:
What the early numbers do reflect is name recognition. Amid all the explanations for Trump's summer surge—his bluntness, his immigration message, his political innocence—the most important one may simply be that he's famous. Everyone knows who he is. In contrast, names like Marco Rubio and Ted Cruz, familiar inside the Beltway, evoke shrugs or blank stares from many people. Name recognition accounts for the misleading early success of many past front-runners. It explains why the 2000 vice-presidential nominee, Joe Lieberman—who was far too conservative to ever win the Democratic primary—was the front-runner for a while in 2003. It even explains, in part, why George W. Bush bolted into first place among Republicans in 1999. Some respondents literally thought the man they were being asked about was the former president. "Despite the Governor's popularity in the polls," wrote Richard Berke in The New York Times in 1999, "surveys continue to show that many Republicans confuse Mr. Bush with his father."(Name recognition also helped Jeb Bush vault to a lead in the polls earlier this year, although his weak campaign-trail performance, and perhaps lingering discontent with his brother's tenure, led his numbers to fall.)
Something to keep in mind:  Trump is as known a quantity as there is on the GOP side, which means a lot of people will be drawn to him out of familiarity but it also means that a large swath of the population has made up their minds about him.  For him to be the true front runner at this stage, with this many candidates splitting the vote, would require him to have the ability to break out of the 30+% range on a consistent basis.  However, the numbers seems to suggest a ceiling for Trump in that range.  (In short:  he is not an unstoppable force).
Second, he gets a disproportionate amount of media attention (because regardless of anything else, he is entertaining**):
Besides sheer familiarity, the other big determinant of early success, according to the political scientist and Bloomberg View columnist Jonathan Bernstein, is recent media attention. Press coverage of a race is, of course, never organized or systematic. As Walter Lippmann put it, the news is a searchlight—moving about "restlessly" and "bringing one episode and then another out of darkness into vision." The news frenzy that Trump provoked with his disparaging remarks about Mexicans in his announcement speech goosed his numbers. Media hype also fueled the surges of Gary Hart in 1984 and Howard Dean in 2004, both of whom were eventually tossed aside in favor of candidates with stronger claims to the nomination—greater stature, more-impressive achievements, broader appeal.
A sidebar to the media attention is to underscore that the new media is an entertainment business, not an information business.  Along those lines:
If recent presidential races seem especially tempestuous, it's not because of some new climate of desperation but because media attention to the pre-primary stage of the campaign has become unrelenting. A faster news cycle, fed by round-the-clock cable news and online coverage, transforms trivial developments into uproars. The media have more to feed on, too. Intraparty debates, which used to begin late in the season, are now held months in advance of the first primaries, and are broadcast to national audiences. Strong performances can propel obscure candidates into the limelight, and weak showings can doom candidates—like Wisconsin Governor Scott Walker—who aren't ready for the big leagues. Polls, too, used to be eagerly awaited events, with networks and newspapers soberly elucidating the implications of their proprietary surveys. Now they're a daily fix, easily obtained through sites like RealClearPolitics, fodder for ceaseless Twitter twaddle.
I would also point to a recent Nate Silver piece (that Doug Mataconis commented on a few days ago):  Dear Media, Stop Freaking Out About Donald Trump's Polls.  I would especially note the graph and tables that Doug posted that underscore the lateness at which voters (as opposed to political junkies) make their minds up in regards to the vote.  Silver's conclusion is worth noting as well:
So, could Trump win? We confront two stubborn facts: first, that nobody remotely like Trump has won a major-party nomination in the modern era.4And second, as is always a problem in analysis of presidential campaigns, we don't have all that many data points, so unprecedented events can occur with some regularity. For my money, that adds up to Trump's chances being higher than 0 but (considerably) less than 20 percent. Your mileage may vary. But you probably shouldn't rely solely on the polls to make your case; it's still too soon for that.
I am not going to deny that my own view on this, as well as probably the writings of many political commentators on this topic, is not in some way influenced by the fact that  Trump nomination is a repugnant idea.  This likely spurs more attention to the topic than might otherwise be the case (Herman Cain and Rudy Giuliani, for example, inspired less writing than have Trump, one suspects).   However, this does not ultimately affect the analysis:  polling at this point in the process with this many candidates in light of the complexity of the primary process means that we have to take the leader of the national polling with a serious grain of salt.
As Silver notes above:  the unprecedented can happen, especially in a process that only happened a relatively small number of times.  However, the fundamentals of the situation really don't look as extraordinary as some are treating them.
Again: polls aren't predictions and they certainly aren't magical.  They can be quite useful in the right circumstances, but again:  knowledge, complexity, and timing all have to be taken into account in determining what they are telling us. I am not, as some may assert, going the "unskewed polls" route that was popular in some GOP circles in late 2012 because I don't like the current numbers.***  I am not claiming, for example, that the current polling is wrong.  I do think that Trump is the leading candidate in the field at the moment in national polls of likely Republicans primary voters.  What I am pointing out (as are others) is that the stability of that opinion at this stage of the contest is not high (as past races have demonstrated).  I am also noting that the polls in question measure one thing (national GOP preferences) while the process to select the candidates is a state by state process wherein one contest affects the next (and is a process that starts off with a atypical state with an atypical process, the Iowa Caucuses).
So, as I wrote months ago, it is still too early to declare this process over with.  Indeed, what I wrote in August remains in force:
I am not saying it is impossible for Trump to win the nomination (although I still think it an improbable outcome).  However, I am saying that I am having a hard time seeing him constructing the intra-party coalition needed to acquire the requisite delegates to win the nomination.   I am also saying that some of the ways in which Trump is being discussed needs to be dialed back.  He is far from the nominee at the moment and does not yet represent the party as a whole (because, well, the party is fragmented at the moment).

[…]

Really, at the base of it, as one who looks at voting and parties globally what I want most of all is basic acknowledgement of what such a crowded field means in terms of assessing likely outcomes.  Further, this is especially true since early front-runner status is often not indicate of the outcomes (see here and here, for example) and this is especially true because the US nomination process if not one of a simple plurality vote (far from it).  There is a lengthy and complicated process yet ahead and winnowing is coming.
One interesting aspect of all of this:  there has yet to be a serious winnowing of the GOP field (we have lost Walker, Perry, and Jindal) and such a winnowing is inevitable.   When Carson leaves, for example, there is going to be significant re-allocation of support.  And even the loss of Christie or Bush or any number of candidates will reshuffle the deck to some degree.  There are a lot of non-Trump votes out there.  Maybe they go to Trump when the winnowing starts, but given the nature of his candidacy it is actually more likely that they go elsewhere.  The field cannot stay this large for the entire process.
——
*First, keep in mind that 30ish% of the GOP is not all that huge a percentage of the overall electorate.  Second, that there is a xenophobic (or, to be kind, paranoid and unkind vis-à-vis foreigners, especially of darker hues) contingent of the GOP base is not really contestable (or that there is also a significant racists strand).  Third, the Tea Party, among others, have shown a clear penchant toward Know Nothing attitudes.  Fourth, there is a clearly belligerent strain within the party or, at least, the Green Lantern types who think that both passing legislation in Congress, as well as winning in foreign policy simply requires a leader with enough will.  None of this strikes me as empirically untrue.  One can debate the normative relevance of these topics as well as point out flaws with the Democratic Party, but such observation do not take away the reality of the situation.
**Seriously, if one likes his sideshow, he is entertaining.  If one find him to be a trainwreck, he is entertaining (i.e.. to either in the "I can't look away from the horror" kind of way or in the "I like to laugh at my opponent" kind of way).  And if one is a late nigh comedians he is grist for the mill like no other politicians since Bill Clinton.  Heck, Trump's candidacy temporarily got David Letterman out of retirement and gave us back Bloom County (for which I suppose we should all thank The Donald).
***If these are the numbers in late January, then so be it.