A Weird Re-election Pitch
Usually candidates don't talk about how bad things are across the country while appealing to be re-elected.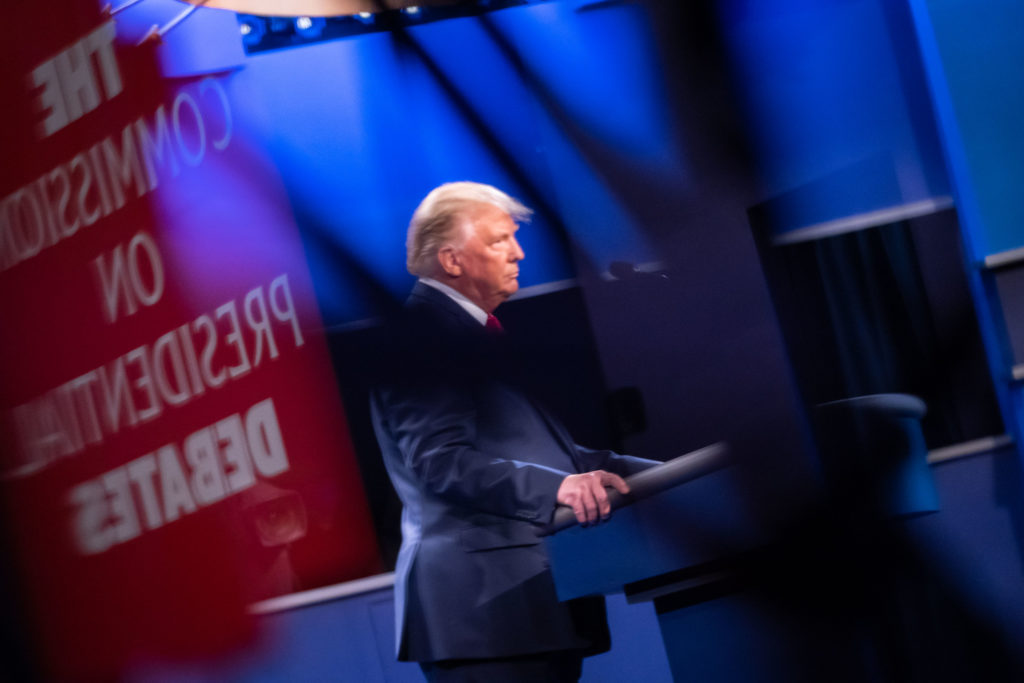 "Are you better off now than you were four years ago?"-Candidate Ronald Reagan in his final debate with incumbent President Jimmy Carter.
To answer that question, let's go to the current incumbent President, Donald J. Trump in his final debate with his challenger, former Vice President Joe Biden:
People are losing their jobs, they're committing suicide. There's depression, alcohol, drugs at a level that nobody's ever seen before. There's abuse, tremendous abuse. 

[…]

I will say this, if you go and look at what's happened to New York, ut's a ghost town. It's a ghost town. And when you talk about plexiglas — these are restaurants that are dying. These are businesses with no money. Putting the plexiglas is unbelievably expensive, and it's not the answer. I mean, you're going to sit there in a cubicle wrapped around with plastic? These are businesses that are dying, Joe, you can't do that to people, which again, take a look at New York and what's happened to my wonderful city. For so many years, I loved it. It was vibrant. It's dying. Everyone's leaving New York.

[…]

Take a look at what's happening with your friend in Michigan, where her husband's the only one allowed to do anything. It's been like a prison. Now it was just ruled unconstitutional. Take a look at North Carolina. They're having spikes and they've been closed, and they're getting killed financially. 
He paints a grim picture.*
And it is only fair to ask: who is the president of this country of which he speaks where it would appear massive parts of it are falling apart?
What has he done about these things? What is his plan for helping people deal with the pandemic? Where is his plan to help small businesses and restaurants? Where is the strategy to deal with the virus?** Where is the coordination of efforts across the country? Where is even the rhetoric of unity?
Note, too, that just "opening up" (and I would note, we aren't "shut down" at the moment) is not a strategy, it is magical thinking that we can just go back to normal.
He does not, and never has, understood the office he holds and he is, quite clearly, one of the most self-centered persons to hold the office (and yes, that is saying something). He got great treatment and recovered. His son is fine. What else is there to know, right?
To be clear: I do not think that the presidency is magical and can solve all problems. But I do think that a competent president would have found a way to coordinate a national response. I think a competent president would have done more than heap vituperation on the heads of governors and mayors from the opposite party. I think that a competent president would have known when to be a partisan and when to be the president of the whole country. I think a competent president would have done more than simply whine about China and the bad hand he had been dealt.
It is an utterly bizarre (or, perhaps, just incompetent) approach to re-election to say "look how horrible things are!" and pretend like it is your opponent's fault. Indeed, worse: "look how horrible things are, so please re-elect me!"
There are so many bucks not stopping there.
His re-election pitch is literally: I take no responsibility as the leader of the country to find a way to deal with this crisis. I only take credit for good things.
If the DJIA is up, it is because of him. If unemployment is down, it is because of him (never mind long-term trends). But if things go bad, it is the "the plague" and China who are to blame.
BTW, has anyone noticed that neither he nor his supporters talk about GDP growth anymore? And I am not even referring to the Q1 and Q2 numbers for 2020. I am talking about the fact that GDP growth under Trump is not any different than under Obama post-Great Recession. We certainly never hit the promised mark of 4% (or even 5% 0r 6%) growth, let alone consistently.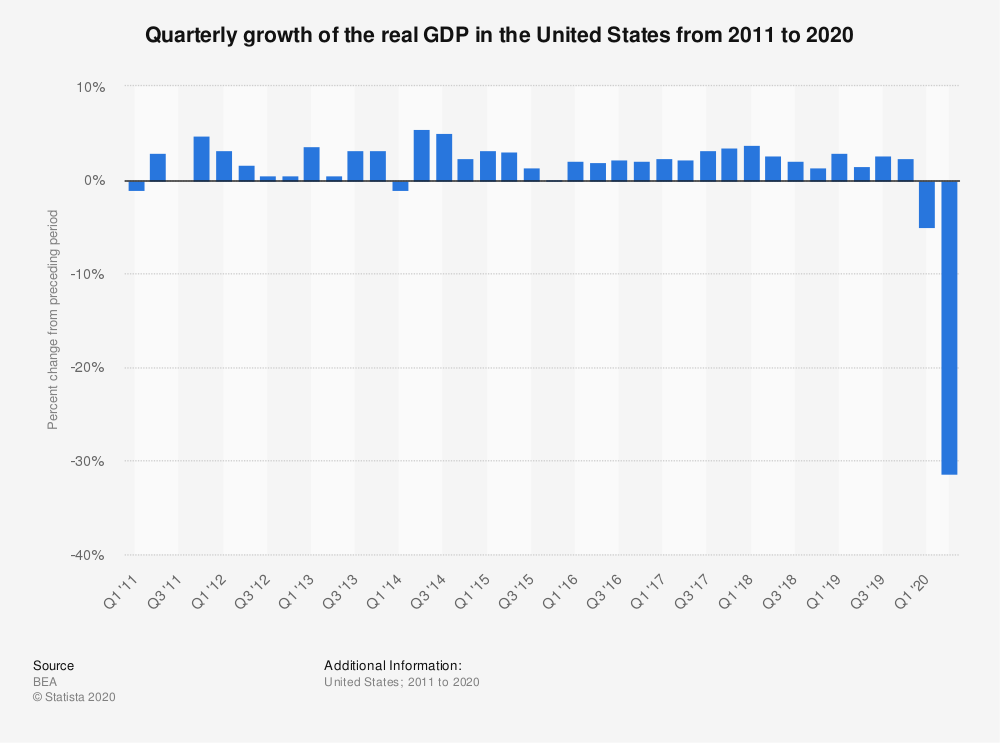 The unemployment rate and the Dow are not the only, or even the main, metrics of the overall health of the economy.
The reality is he inherited a healthy economy from Obama, with the trend lines all headed in the right direction. And yes, the tax cut helped the stock markets. But, really, what else did he do? He was one of the luckiest occupants of the White House up and until when he wasn't. And the true test of any leader is how they deal with a crisis, not how they deal with good times.
And yes, I realize that his approach is to blame all the bad things on Democrats in office and, more broadly, on urban areas that tend to vote Democratic. And this may play with his base, but it also ignores the fact that there are a lot of Republicans who live in those blue cities and those blue states (and there are urban areas in red states). Trump, like too many of his followers, has taken a simple-minded approach to the red/blue distinction insofar that they seem to think a blue state is 100% Democrat and therefore can be written off and red states are 100% Republican, so safely in his column.
This is, by the way, the same appeal Trump makes about "law and order" and racial disharmony (and other issues). He sees himself as having no responsibility to actually seek to address national problems. The problems are all because of "Democrat cities" which I guess aren't part of "America" in the phrase "Make America Great Again" (let alone "Keep America Great").
But the reason why Trump is currently in the position that he is in going into the final week before the election: the country isn't better off than it was four years ago.
---
*BTW, in regards to suicide, there is evidence that the claim is wrong, via WaPo: Suicide rates during the pandemic remained unchanged. Here's what we can learn from that.: "No matter how we looked, we kept finding the same thing. Suicide rates did not budge during the stay-at-home advisory period (March 23 until a phased reopening began in late May) in Massachusetts, which had on of the longest such periods of any state in the nation….Many well-informed and well-meaning people fell for the cognitive trap that if something rings true, it must be true — and thus assumed that suicide deaths were destined to rise during shutdowns."
**Granted, downplaying it and hoping for a vaccine is a strategy, just not a very good one.