Allocating Electoral Votes By Congressional District Is A Bad Idea
Some proposed reforms just need to be ignored.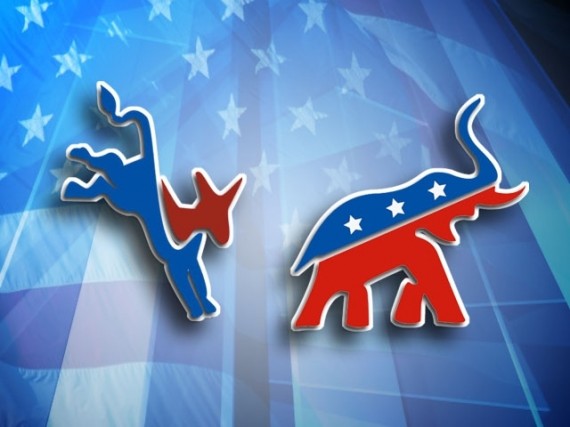 Virginia seems to be on the road to becoming the latest state to attempt to switch the manner in which it allocates Electoral Votes in Presidential Elections from "winner take all" to one in which the votes are allocated based on which candidate wins each of the state's eleven Congressional District:
RICHMOND, Va. — A Republican-backed bill that would end Virginia's winner-takes-all method of apportioning its 13 electoral votes in presidential elections cleared its first legislative hurdle Wednesday.

A Senate Privileges and Elections subcommittee recommended Sen. Bill Carrico's bill on a 3-3 party line vote Wednesday, advancing it to consideration by the GOP-dominated full committee next week. Republicans control the Senate and House in Virginia, and Gov. Bob McDonnell is a Republican.

The bill would apportion electors by congressional district to the candidate who wins each of the state's 11 districts. The candidate who carries a majority of the districts would also win the two electors not tied to congressional districts.

Sen. Charles W. "Bill" Carrico, R-Grayson, said the change is necessary because Virginia's populous, urbanized areas such as the Washington, D.C., suburbs and Hampton Roads can outvote rural regions such as his, rendering their will irrelevant.

Last fall, President Barack Obama carried Virginia for the second election in a row, making him the first Democrat since Franklin D. Roosevelt to win Virginia in back-to-back presidential elections. For his victories, he received all 13 of the state's electoral votes.

Under Carrico's revision, Obama would have received only four Virginia electoral votes last year while Republican Mitt Romney would have received nine. Romney carried conservative rural areas while Obama dominated Virginia's cities and fast-growing suburbs.

Virginia would be only the third state after Maine and Nebraska to apportion electors according to congressional districts, and by far the largest. Maine has only two U.S. House districts, and Nebraska has three.
Of the 3.8 million votes cast in Virginia in 2012, Barack Obama received 1,971,820 votes, or 51.16% of the vote, while Romney received 1,822,522, or 47.28% of the vote. Under the proposed law, though, President Obama would only have received 30.77% of Virginia's Electoral Votes,, while Romney would have received 69.23% of the Electoral Votes. Much of this discrepancy can be blamed on the fact that Virginia's most populous areas are divided between a small number of Congressional Districts — the close-in D.C. suburbs, for example, have more than a million residents but comprise only two Congressional Districts, the 8th and the 11th — while there are vast stretches of the state that consist of smaller numbers of people but which make up their own Congressional District. For example, I live in a district that stretches from Danville on the North Carolina border to just north of Warrenton, a distance of over 200 miles. Outside of the area around Charlottesville, it is a heavily Republican district. Indeed, each of Virginia's Congressional Districts were drawn in a manner that essentially protects incumbents. Gerrymandering at it's best, which leads me to the second problem with the proposed Virginia law.
For many years, and in many posts at my personal blog and here at OTB, I was a supporter of the District Method of allocating Electoral Votes. However, it's become clear to me that, at least in our current political climate, this simply isn't a viable or appropriate way to allocate votes in the Electoral College. The primary reason for that, of course, is the fact that so many of our Congressional Districts have been drawn in such a way that they are essentially noncompetitive for the opposition party. Late last month, I took note of a study that found that the number of "swing" Congressional Districts had dropped from 103 in 1992 to just 35 in 2012, while the number of "safe" seats for both parties had increased to nearly 80% of Congressional seats. While there isn't always a correlation between how a district votes for Congress and how it votes for President, it's becoming increasing rare for ticket splitting of the type that made Ronald Reagan's landslides in 1980 and 1984 possible to take place. As long as Congressional District lines are drawn in a manner that protects party interests, using those lines to allocate Electoral Votes strikes me as an incredibly bad idea.
Further confirmation of just how bad the District Method actually is can be found in this study which finds that, had the method been in place in all 50 states this past November, Mitt Romney would have won the election despite losing the popular vote by some five million votes:
The congressional district plan appears reasonable at first glance. After all, why give all of a state's electoral votes to the candidate who wins statewide no matter how narrow that candidate's margin? Awarding electoral votes by congressional district would seem to provide a fairer and more balanced alternative to the winner-take-all system. But there is a serious problem with this approach. Despite a superficial appearance of fairness, the congressional district plan would be profoundly undemocratic — skewing the results in favor of the party drawing the congressional district lines in a state and greatly increasing the chances of an Electoral College misfire (a victory by the candidate losing the national popular vote).

The congressional district system, if adopted for the entire nation, would give Republicans a major advantage in presidential elections. That's because Republicans controlled the redistricting process after the 2010 census in far more states than Democrats as a result of the GOP's big gains in the 2010 midterm elections. By drawing congressional districts that favored the GOP, Republican state legislatures and governors gave their party a big edge in the battle for control of the House of Representatives. The result was that in 2012, even though Democratic candidates outpolled Republican candidates by more than a million votes across the nation, Republicans kept control of the House by a margin of 234 seats to 201 seats.

The results of GOP gerrymandering were also clearly evident in the presidential election. Across the nation, Obama defeated Mitt Romney by almost four percentage points and close to five million votes. However, based on the results that are currently available we can estimate that Romney carried 228 House districts to only 207 for Obama. So despite Obama's comfortable margin in the national popular vote, a system that awarded one electoral vote for each House district plus two votes for the statewide winner would have resulted in a Romney victory by 276 electoral votes to 262 electoral votes.
Whatever one might think about the Electoral College or the outcome of the 2012 election, this would have been a simply unacceptable situation. The 2000 Election, where Al Gore's popular vote margin ended up being a relatively small 543,895 votes is one thing. An election where someone who lost by 5,000,000 votes and yet still went on to win the election is something that I think we can agree would simply be unacceptable. Under the Constitution, the states have the right to allocate Electoral Votes however they choose, but the path that Virginia is suggesting is not in the interests of the nation.