America Not a Center-Right Nation Anymore
President Obama easily won re-election last night, carrying virtually all of the battleground states. Meanwhile, abortion, gay marriage, and recreational marijuana also won big.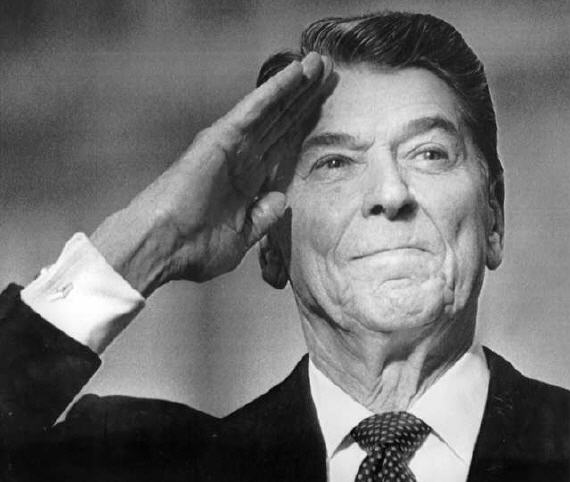 President Obama easily won re-election last night, carrying virtually all of the battleground states. Meanwhile, abortion, gay marriage, and recreational marijuana also won big.
To win, Mitt Romney needed to carry all of the states where he was ahead in the polls plus Ohio, Virginia, and either New Hampshire or Colorado. It appears he lost all of those state plus Florida, which had appeared to move into his column.
Despite reports of long lines that kept polls open hours after closing time, including in the Northern Virginia suburbs near where I live, turnout was actually lower than it was four years ago and eight years ago. But it's an electorate that's inexorably becoming less friendly to a Republican message that hasn't changed since 1980. Romney would have won the 1980 electorate in a landslide; he needed everything to go his way to win in this one.
Fox talking head Bill O'Reilly is catching some flak for this:
Fox News's Bill O'Reilly said tonight that if President Barack Obama wins re-election, it's because the demographics of the country have changed and "it's not a traditional America anymore."

"The white establishment is now the minority," O'Reilly said. "And the voters, many of them, feel that the economic system is stacked against them and they want stuff. You are going to see a tremendous Hispanic vote for President Obama. Overwhelming black vote for President Obama. And women will probably break President Obama's way. People feel that they are entitled to things and which candidate, between the two, is going to give them things?"

"The demographics are changing," he said. "It's not a traditional America anymore."
If one is charitable about "give them things," translating it as "serves their interests," he's right. While Occupy Wall Street ultimately fizzled, the resentments that fueled it have not gone away. The underclass is disproportionately black and Hispanic; those groups are steadily increasing their share of the population and see the Republican Party as unresponsive to their needs. The gender gap has been around for decades, as the Republicans opposed the Equal Rights Amendment, abortion rights, and even contraception. For young, single women, especially, a GOP that nominates the likes of Richard Mourdock and Todd Akin as candidates for major office is anathema.
And "traditional America," even as seen from the lens of 2000 or 2004, is in fact gone. In those bygone days, an anti-gay marriage ballot initiative was a surefire way of ginning out turnout favorable to Republican candidates. As of last night, that tide has turned.
Ben Smith overreaches only a little in a piece titled "Welcome To Liberal America: Barack Obama, gay marriage, weed, and a new focus on climate change. This is the country, and the Republican Party has to adapt."
The first post-baby boomer president was returned to the White House with the widest, clearest re-election win since Ronald Reagan won 49 states in 1984, yet a smaller mandate than his own his 2008 victory. And Democrats now have, in Obama, their Reagan: A figure both historic and ideological, who can carry, if not quite fulfill, a liberal vision of activist government and soft but sometimes deadly power abroad that will define his party for a generation.

Obama lacks Reagan's sweeping victory, and presides over a more deeply divided country than when he took office. But the breadth of his accomplishments have been validated by Tuesday's vote. ObamaCare is now a firmly rooted component of the nation's social compact. Americans appear to have accepted his campaign's argument that he deserves more credit for a nascent economic recovery than blame for it's slow pace.

[…]

But the 2012 election marked a cultural shift as much as a political one. Ballot measures that had failed for years — allowing the marriage of two men or two women in Maine and Maryland; legalizing marijuana in Washington State and Colorado — were voted into law. The nation's leading champion of bank regulation Elizabeth Warren handily defeated moderate Sen. Scott Brown in Massachusetts, and the nation's first lesbian senator, in Tammy Baldwin, was elected in Wisconsin. Even climate change, which was absent for nearly the entire campaign, came roaring back with Hurricane Sandy, and was the subject of endorsements for Obama and harsh attacks on Romney.
These measures were passed, and Obama re-elected, by an American electorate that Republicans had dismissed as a fluke of African-American pride and youth enthusiasm, and which a generation of pundits — Michael Barone, George Will — wrote off as a fantasy.

The Romney campaign, in fact, bet its last weeks on modeling showing a more Republican, older, and more white electorate — the reversal of the younger, diverse crowds which propelled Barack Obama to the White House four years ago. But in fact the share of 18-29 year old voters increased by a percentage point, while the number of white voters declined by two. Their votes were more balanced this time, but the change has been unmistakable and irreversible.

The groups on whom Obama depended are the ones that are growing; white men, the core Republican constituency, are a shrinking minority. For the first time In 2011, minority births surpassed white births in the United States, and the longer demographic trend places white Americans in the minority by 2041.
Now, it's foolish to overreact to a single election result. As I've been writing for years, this was always going to be Obama's election to lose. Re-electing our presidents is America's default position and Obama has always been a likable, disciplined, effective candidate. A Joe Biden, Hillary Clinton, or Elizabeth Warren would be an easier opponent in 2016.
At the same time, though, Republicans shouldn't kid themselves that the only problem this go-around was a poor candidate.
It's true that Mitt Romney is not a natural politician; after all these years, he's still incredibly clumsy and awkward on the stump. And the vagaries of being a Republican running for office in the most liberal state in the union and then running for the presidential nomination of a party whose nominating electorate is hard right twisted him in knots, embracing so many contradictory positions that even he seemed not to know what he stood for. But the fact of the matter is that Romney was far and away the best candidate in the 2012 Republican field. I would have preferred Jon Huntsman or Gary Johnson; but not only did they have no chance in hell of getting the nomination but there's zero reason to think they'd have done better than Romney. And nominating Rick Santorum or Newt Gingrich or Herman Cain would have turned last night into a rout, with Utah, Alabama, and Mississippi as the only red states.
Nor is there a lot of hope that a Ronald Reagan will ride to the rescue in 2016. I'm not convinced that Jeb Bush wants it bad enough to subject his family to two years of hell. Chris Christie has been branded a traitor for his embrace of a hated Democratic president in the eleventh hour of a campaign they told themselves was close. Even if he could get the nomination, though, I'm not sure the country really wants a grumpy fat man as its president. Bobby Jindal and Marco Rubio are smart, young, enormously talented, and bring instant credibility on diversity issues. But they've got some baggage as well.
Since football analogies are de rigueur in political post-mortems, it's time for the GOP to throw out Ronald Reagan's playbook. Eventually, the game passed Tom Landry and Don Shula by, after all, as other coaches either stole their best ideas or figured out how to beat them. Nobody's running the Flex Defense any more. Or the Run and Shoot.
Since 1992, certainly 1995, the Democrats have been moderate on taxes. They're no longer advocating 70 percent top marginal rates; indeed, we're fighting over whether returning to the rates of Ronald Reagan constitute socialism or communism. And, as of this administration, there's no credible argument that Democrats are weak on defense. Indeed, Obama has been more ruthless in using drones and targeted killings than George W. Bush. But Republicans still believe the old myths, so are still trying the same tired messages.
While I was never a Social Conservative, I was generally receptive to the social conservative message. I grew up in an era where married women, my mother included, stayed at home with the kids. Even a decade ago, living in the rural South, homosexuals were either closeted or flamboyant and degenerate. But even in middle age and with that cultural baggage, my own views on women's and gay issues put me well outside the GOP tent.
I'm a few days from my 47th birthday and have voted Republican in every presidential election in which I've been eligible to vote (and only voted for two Democrats ever, Howell Heflin for Senator and Don Siegelman for governor   both for idiosyncratic reasons). Yet I voted for Romney reluctantly and mostly because of a complex web of personal loyalties that are unlikely to exist in 2016.
The 1980 model Republican Party will not win the White House ever again. Since 1860, when the Whigs fractured and died, our two major parties have managed to survive and even thrive by constantly re-inventing themselves. After a string of defeats, the Democrats rebooted in 1992, nominating a Southern moderate and jettisoning the more unpopular parts of their agenda, at least at the national level. At some point, the GOP will do the same. The only question is how many more elections they'll lose clinging to a "traditional America" that's a distant memory.