Democrats Pick Milwaukee For 2020 Convention
For their 2020 convention, Democrats are headed to the Midwest.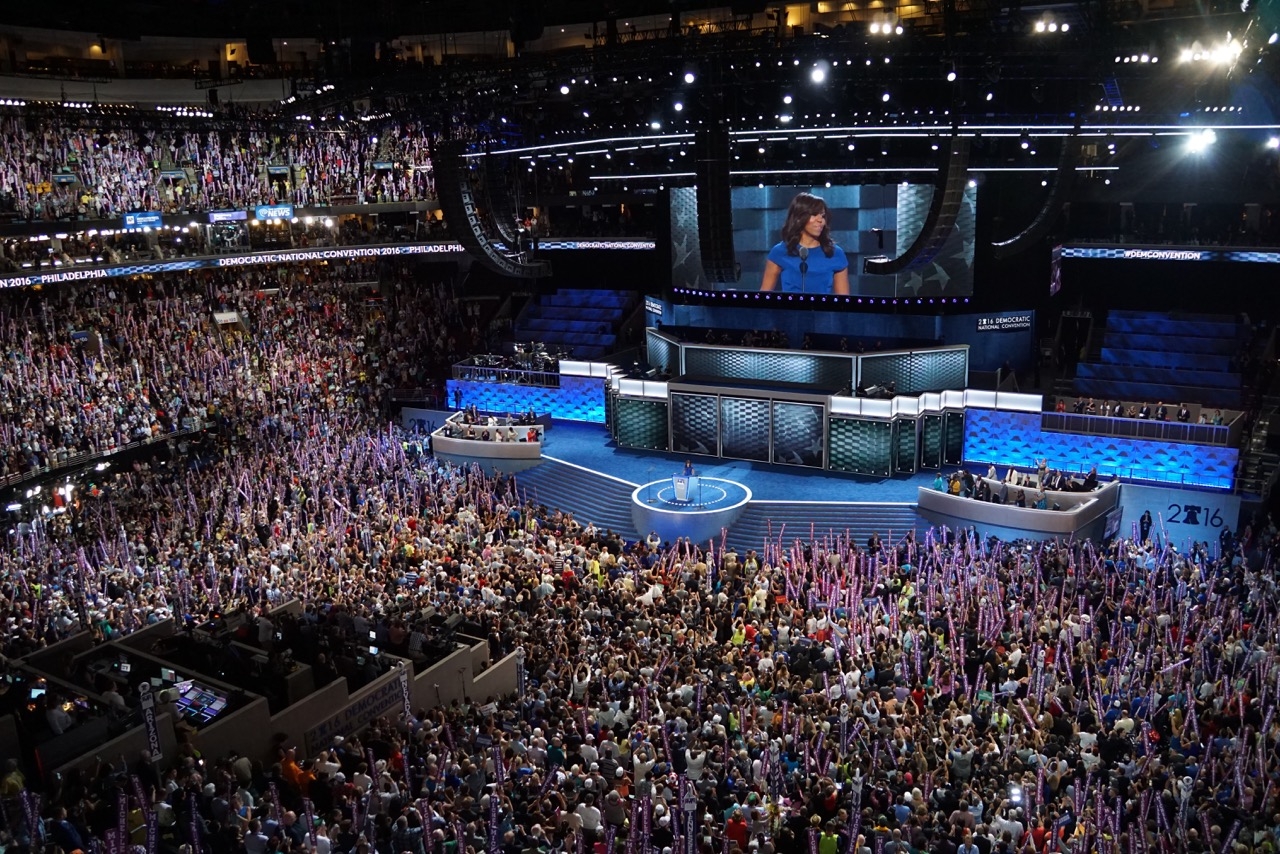 Democrats will hold their 2020 convention in Milwaukee in what is arguably an effort to reach out to Midwestern voters they neglected in 2016:
The Democratic National Committee has selected Milwaukee, Wisconsin, as the location for its 2020 presidential convention, according to two people familiar with the matter.

Milwaukee beat out Miami, which had mounted an unsuccessful final lobbying blitz to be the host city.

In recent weeks, top Midwestern Democrats and business leaders engaged in a frenzied effort to bring the convention to their reguin, insisting that holding it in Wisconsin would help repair the frayed relationship between the party and heartland voters. Wisconsin Gov. Tony Evers, Sen. Tammy Baldwin (D-Wisc.) and even Illinois Gov. J.B. Pritzker were involved in the behind-the-scenes overtures to the DNC.

In August, a coalition of Midwestern senators from Minnesota to Indiana to Ohio signed on to a letter to the DNC calling for a Milwaukee selection.

"Democrats have not held a convention in the Midwest since 1996, and a Milwaukee convention would send a strong message to the nation that winning America's heartland is a priority in the 2020 election cycle and beyond," the group of senators wrote. "Wisconsin is a state with a deep progressive and Democratic history. It is an ideal place for our party to showcase our values, priorities and agenda in our commitment to fight for everyday Americans."
This announcement comes nearly a year after the DNC had announced that it was scheduling the convention for mid-July, which is actually earlier than anticipated and earlier than they have held their convention in quite some time. At the time, it seemed clear that one of the reasons for the decision to hold the convention at an earlier time was to avoid a conflict with the 2020 Olympics in Tokyo, which will take place in August, and to give whoever the nominee might be an opportunity to begin spending General Election money early since Federal Election Commission regulations prohibit spending money designated for the General Election until after the nominee's political party has chosen a nominee. At that time, the DNC was still in the process of accepting host city bids from the eight cities that had been selected as finalists, which included: Atlanta; Birmingham, Alabama; Denver; Houston; Miami Beach; Milwaukee; New York; and San Francisco. Republicans, meanwhile, announced last summer that their convention, which is scheduled to take place more than a month after the Democratic National Convention, in Charlotte, North Carolina.
While it's debatable just how much picking a particular location for party convention has on the General Election, it seems unlikely that the DNC made this choice without taking politics and the General Election into account. It was, after all, Midwestern states such as Wisconsin, Ohio, Michigan, and Pennsylvania going for President Trump that ended up costing Hillary Clinton what should have been at least a narrow Electoral College victory to go along with her majority in the popular vote. While picking Milwaukee as the location for convention won't guarantee victory in this states, it will arguably stand as a signal that, this time, Democrats aren't going to effectively ignore the Midwest in the final weeks of the campaign the way the Clinton campaign did. I'm not sure how much that will help, but it can't hurt.