Despite Scandals, Virginia Democrats Appear Well Set For 2019 Elections
Virginia Democrats had a good fundraising quarter despite the scandals enveloping their top three officeholders.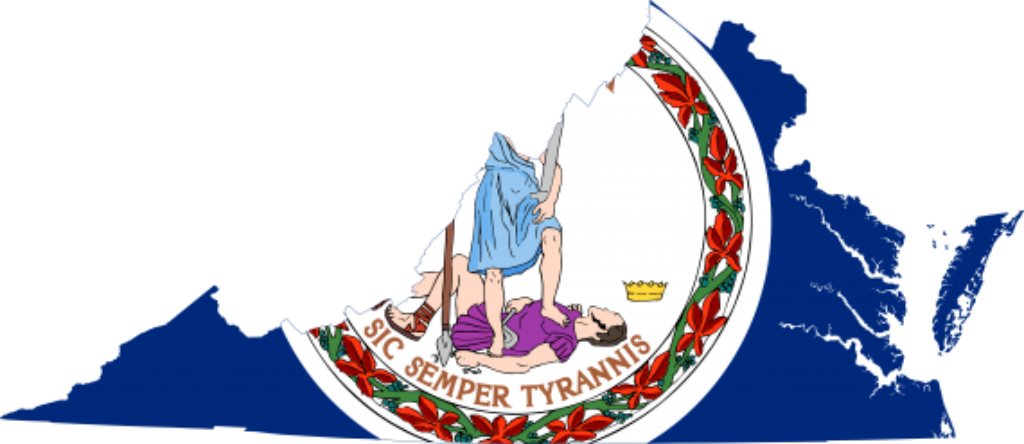 It's been several months now since scandals of various types enveloped each of Virginia's top three statewide leaders. It began, of course, with the seemingly out-of-the-blue discovery of the yearbook page of Virginia Governor Ralph Northam from his final year at the Eastern Virginia Medical School from 1984 which includes, along with pictures of Northam and others, a picture that depicts one person in blackface and another person wearing Ku Klux Klan garb. In his initial response to the news, Governor Northam apologized for the photograph and appeared to admit that he was one of the two people depicted in that photograph, although he did not say which one. This led a plethora of statewide and national Democrats to call for his resignation, something which at least initially seemed as though it would happen. Within twenty-four hours after the release of the report, though, Northam held a press conference in which he denied being either of the people in the photo although he did admit to having once darkened his skin in connection with a Michael Jackson impersonation he performed in San Antonio later in 1984. This flip-flop and the general weirdness of that Saturday press conference did not satisfy critics and led more of the Commonwealth's top Democrats to call on him to step aside, a move that he has so far not taken.
Shortly after all of that transpired, Virginia politics has been thrown into further chaos thanks to, among other things, charges of sexual assault against Lt. Governor Justin Fairfax, who would succeed Northam were he to resign and the admission by Attorney General Mark Herring that he too had donned blackface when he was 19 as part of an impersonation of 80s rapper Kurtis Blow. Later in the week, the dumpster fire in Richmond took on a bipartisan tone when Senate Majority Leader Tommy Norment admitted that he had been the editor of the yearbook at the Virginia Military Institute when several photographs of students in blackface were published in 1968, just months before the institution admitted its first African-American student. While state and national Democrats did speak out against Northam and Fairfax, and to some extent Herring. there has been no move to remove them from office and it doesn't appear likely that such a move will be coming in the future, especially since the state legislature ended its regular session weeks ago and the grounds for impeaching any of these men under the relevant provision in Virginia's Constitution appears to be rather weak. Additionally, polling in the Old Dominion has not shown any signs that the public wants action such as impeachment. For example, a Washington Post poll released not long after the scandals broke showed Virginia voters were evenly split on whether or not Governor Northam should resign, and also showed that larger numbers of voters believed that Lt. Governor Fairfax and Attorney General Herring should not step aside. These results are generally the same in two polls released near the end of February. Given this, there's little incentive for politicians on either side of the aisle to act.
At this point, the biggest question about the events of February is what, if any, impact the events will have on the 2019 midterm elections. During those elections, the entire state legislature will be up for grabs. This includes both the House of Delegates, where Democrats came within one vote of capturing in 2017, and the State Senate where Republicans currently have a slim two-seat majority. In that regard, it's worth noting that, for the moment at least, the scandals do not appear to be dulling enthusiasm for Virginia Democrats. at least when it comes to fundraising:
Democratic legislators in Virginia enjoyed a strong fundraising quarter in early 2019 despite scandals dogging the state's Democratic governor, lieutenant governor and attorney general.

Virginia was rocked by scandal earlier this year after a photo emerged from Gov. Ralph Northam's medical school yearbook page showing a man in blackface standing next to someone else in a Ku Klux Klan robe and hat.

Northam initially apologized before saying the photo was not of him, but he separately acknowledged wearing blackface as part of a Michael Jackson costume.

Shortly thereafter, Attorney General Mark Herring also admitted to wearing blackface in the past, while Lt. Gov. Justin Fairfax faces accusations of sexual assault that he has denied.


None of the three men have resigned, and The Washington Post reported Wednesday that Democratic candidates for the state House and Senate outraised their Republican counterparts by roughly $700,000 in the first quarter of 2019 despite all the scandals.

Democrats took in $2.4 million in total over the first 3 months of the year.
Virginia House Democrats celebrated the steady stream of funds in a letter to supporters Tuesday that was first reported by the Post.


"These reports are hard, on-paper evidence that the will to win among Democrats is at an all-time high," the email said, according to the newspaper. "We have the momentum and we have the competitive edge."


The scandals surrounding the top Democrats have left many wondering whether it could give Republicans a new opening in the state to make gains.


Republicans maintain an advantage over Democrats in terms of cash on hand, according to the Post. Virginia state House Republicans have $6 million on hand, according to Federal Election Commission filings, compared to $4.2 million for Democrats. In the Senate, the advantage is much smaller: Republicans have $4.9 million on hand, Democrats have $4.4 million.
Obviously, there's a difference between fundraising and votes but these numbers are a strong indication that Democrats in Virginia has a whole has not been adversely impacted by the scandals facing their three top officeholders. one of whom is ineligible to run for re-election in 2021 in any case. It is worth noting that Northam, Fairfax, and Herring have all seen dips in their own fundraising, but since they personally will not be on the ballot in November that is not likely to have an impact on Democratic efforts going forward. It's still unclear if Virginia Democrats will be able to build on the momentum of 2017 and get the wins they need to capture one or both chambers of Congress but the scandals that rocked their top leaders in February don't appear to be having much of an impact on their fortunes/