Making Sense of the Election
Parsing the results thus far.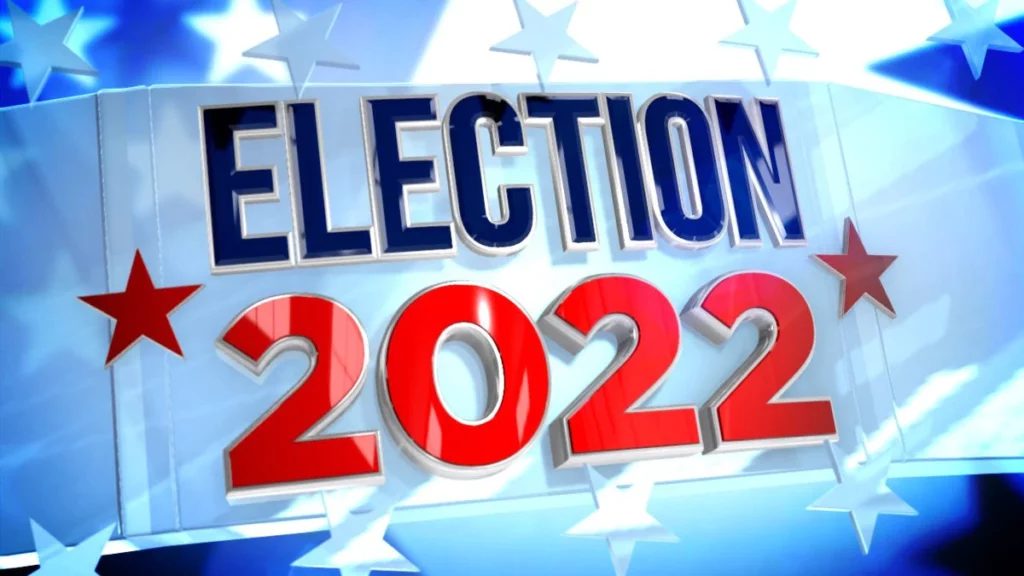 While we wait for the interminable counting of votes in Arizona and Nevada to tell us who controls the Senate and the sorting out of various races to tell us the Republican margin in the House, attempts to make sense of the contest go on.
Among the better ones I've encountered:
It is, alas, not as hopeful as the headline suggests. In particular, Last is confident that, barring incapacitation or arrest, Trump will be the 2024 Republican nominee and be in a rematch against President Biden:
I'm actually bullish on Trump's prospects. I would like nothing more than for him to go away and the Republican Party to revert to being the party of guys like Mike Pence and Brian Kemp, where you can argue about policy but don't have to worry about a coup.

But Trump lost the 2020 election by seven million votes, and it didn't hurt him at all with Republican voters. I am skeptical that a logical, "Hey, this guy is bad for the institution of the Republican Party" argument is going to sway them now.

[…]

As a wise woman once said, expect disappointment and you'll never get disappointed. So I'm not ready to say that we're on sturdy — or ever sturdier — legs. There are lots of things to be grateful for this morning. But democracy needs (at least) two healthy political parties in order to function. And as of this morning, I don't think we can safely say that we're back to that point. Remember: Many of these results are a matter of a few thousand votes here or there, and then we'd be having a different discussion. This wasn't a broad repudiation of the illiberalism which got us here over the last seven years.

[…]

Why isn't Brian Kemp the future of the Republican Party? He just won a big victory against a quality Democratic challenger in a key purple state. If the Republican Party was healthy, he'd be at the top of the list for 2024.
Eric Levitz, "David Shor's (Premature) Autopsy of the 2022 Midterm Elections"
Shor notes that Republicans turned out more voters than Democrats and yet did poorly, which he attributes to Independents going mostly blue and a much higher degree of ticket-splitting than normal. He debunks the notion that youth turnout was larger than usual, much less decisive.
This is particularly interesting:
It's important to remember that the parties have agency. The electorate is substantially more educated, less white, and much more secular today than it was ten years ago. And yet, despite that, the Democrats got 52 percent of the vote in 2012 and 52.3 percent of the vote in 2020. And the reason for that is basically that the parties shifted their positioning. As the electorate moved to the left, Democrats did too. And the net effect ended up being the same.

Going back to Florida: Since 2000, the nonwhite share of that state's electorate has almost doubled. I'm sure that the college-educated share has increased quite a bit, too. Yet Florida has gone from being a literally tied state to now being quite Republican. Demographics didn't do that. Decisions made by each party did. So, moving forward, a lot depends on what Republicans and Democrats decide to do.
Nate Silver, "Candidate Quality Mattered."
We could wind up with as many as five of the nine states where one party wins the governorship and the other wins the Senate race. It's already happened in New Hampshire and Wisconsin. It could happen in Nevada and Arizona depending how the remaining vote comes in. And it will also happen in Georgia if Democrat Raphael Warnock wins the Dec. 6 runoff after Republican Brian Kemp comfortably won the gubernatorial race.

And even in states where there weren't split-ticket winners, there were still big gaps in candidate performance. Ohio Gov. Mike DeWine, a Republican, won reelection by nearly 26 percentage points at the same time the GOP Senate candidate, J.D. Vance, won by just 6.2 In Pennsylvania, Democrat John Fetterman did well enough in the U.S. Senate race against Mehmet Oz, but Josh Shapiro nonetheless won by a much larger margin against Doug Mastriano in the gubernatorial contest.