Most Republicans Still Oppose Same-Sex Marriage, New Poll Finds
A new polls seems to show that Republicans are still clinging to their opposition to marriage equality in the wake of the Supreme Court's decision in Obergefell.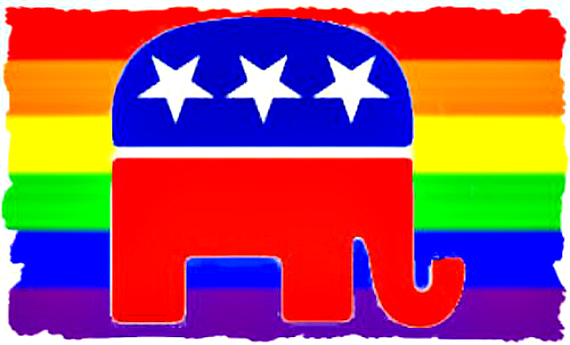 A new poll conducted in the wake of the Supreme Court's decision in Obergefell v. Hodges reveals that most Republicans still oppose same-sex marriage, creating a a dilemma for Republican politicians who probably thought the issue would just go away now that the Court has spoken:
Almost two-thirds of Republicans oppose the Supreme Court's backing of gay marriage, according to a Reuters/Ipsos poll, which gives hope for conservative presidential candidates who have come out strongly against marriage equality.

Republicans would struggle to make opposition to same-sex marriage a winning issue in next November's general election because more than half of Americans support it, according to the online survey.

But there is still a clear majority of Republicans – 63 percent – who think the court's historic decision last month to legalize gay marriage nationwide was wrong.

That could give a boost to gay marriage opponents like Wisconsin Governor Scott Walker, Senator Ted Cruz of Texas and former Arkansas Governor Mike Huckabee in the fight for the Republican nomination.

Walker, whose is widely expected to declare his candidacy next week, described the Supreme Court ruling as a "grave mistake," and has called for a constitutional amendment to allow states to decide whether to allow gay marriage.

Forty-two percent of Republicans in the poll said same-sex marriage laws should be made at the state level by referendum, a view taken by only 24 percent of the overall population.

Cruz has vowed to put his opposition to gay-marriage "front and center" of his campaign and has urged some states to ignore the court ruling. Huckabee has long been a vocal opponent of gay rights.

Their positions might appeal to the kind of older, conservative Republican who turns out to vote in the Iowa caucuses, the first nominating contest in the 2016 White House race, said University of Northern Iowa political science professor Christopher Larimer.

"Part of it's a generational thing," Larimer said.
These numbers aren't very surprising, of course and it's largely identical to the numbers we saw in a poll conducted in the immediate aftermath of the decision earlier this month. Even as we approached the Court's decision last month and polling was showing that most Americans support same-sex marriage in general and would support a Supreme Court decision that struck the remaining state law bans against it, the one demographic group that was still a holdout could be found among self-described Republicans and conservatives. While the numbers there are not quite as start as they used to be, and further digging into the cross-tabs would usually show that younger Republicans and conservatives were okay with same-sex marriage, the fact remained that Republicans and conservatives were more likely to say they opposed same-sex marriage than supported it. Given this, it's not at all surprising to see Republicans are, by and large, still resistant to the idea of marriage equality. In fact, it's probable that the Court's decision has caused at least some of them to dig their heels in even more in response. We have seen that, to no small degree, in the way that some public officials in states such as Alabama and Texas have reacted, and in the actions of some County Clerks and Judges who have simply refused to marry same-sex couples. On some level, I guess, it's an expected response to being on the losing side of a hot-button political and legal issue, but it's also a sign of just how deeply the resistance to marriage equality still is in some quarters.
In the light of polls like this that show Republicans still resistant to the idea of legal same-sex marriage, Republican politicians find themselves in something of a bind. In the immediate aftermath of the decision, the responses from Republican candidates for President were about what you'd have expected from each of them. Some candidates, such as Jeb Bush and Marco Rubio repeated their previous positions supporting "traditional marriage" but emphasized that the decision was the law of the land and should be respected. The candidates who are attempting to appeal to the most hardcore conservatives in the part, though, took a very different rout. Ted Cruz in particular used the decision to call for a Constitutional Convention and for subjecting Federal Judges to "retention elections," ideas which one would not have expected from someone who had previously served as a law clerk to the Chief Justice of the United States. Scott Walker has called for a Constitutional Amendment to allow the states to define marriage on their own, and Rick Santorum has taken the matter one step further by calling for an amendment that would ban same-sex marriage nationwide.
To a large degree, of course, the people making these proposals know that they are never going to see they of day and that the marriage battle is over in this country. The main reason they are saying these things is because they are appealing to voters that need to hear them say it regardless of whether or not it's ever going to actually become law. This presents a problem for some of candidates who are trying to take a more moderate path in the wake of Obergefell in that they are likely to be face questions that are going to force to say something beyond the statements they've already released. At that point, they'll have to chose between pandering to the base and taking positions that aren't going to hurt them or the party in the General Election. Prior to the Supreme Court's decision, Republicans we're already the curve on this issue in that the American public was becoming more and more accepting of same-sex marriage. Now that the Court has ruled, continued resistance to the idea, combined with possibly being associated with rather nutty ideas like Constitutional Amendments and taking revenge against judges for politically unpopular opinions, is likely to reinforce the doubts that many voters have had about the GOP for awhile. Thus, Republicans who actually want to win elections find themselves with a dilemma on this issue. The best thing for their party would be to simply move beyond the marriage equality debate and talk about issues where they are arguably stronger, but the base of their party seems to be demanding something else and satisfying that demand could pose problems for the future.