Sooner Or Later, We Will Have A Recession
The current economic recovery is nearly ten years old. It isn't going to last forever, though, and that could pose a problem for the GOP in 2020.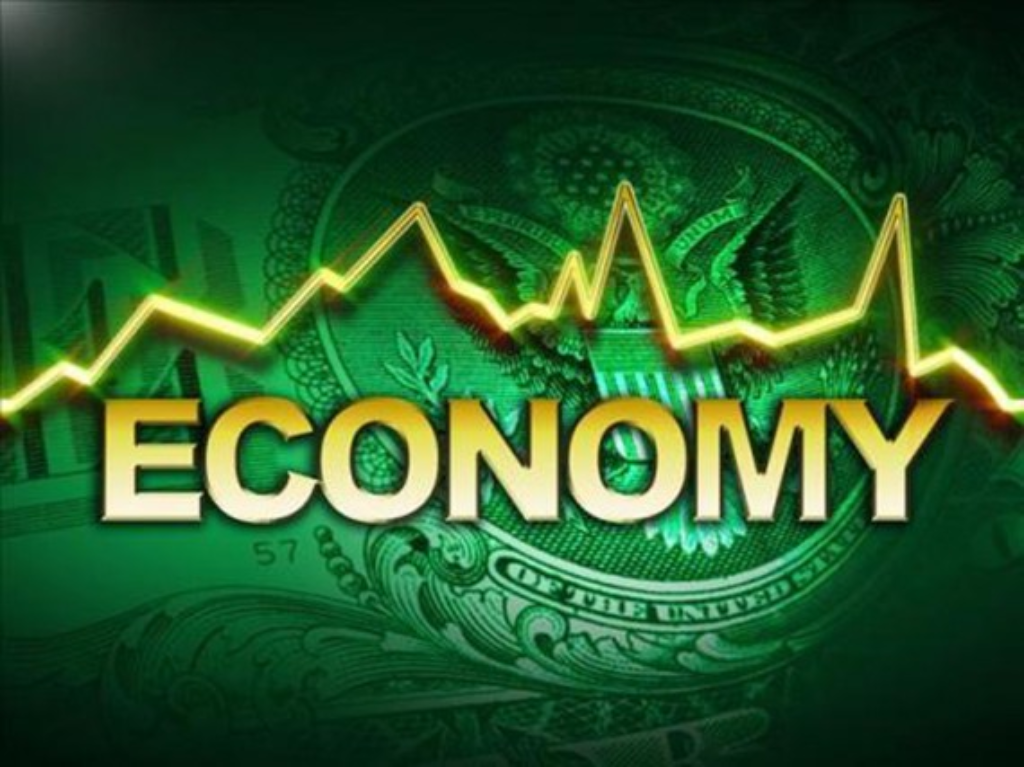 By most statistical measures, 2018 has been a good, albeit not great, year for the U.S. economy. Economic growth has been strong, with Gross Domestic Product hitting above 3% on an annualized basis for each of the two most recent quarters, inflation somewhat higher than it has been in the past but still nothing that we need to seriously worry about, and jobs growth and wage growth both headed in a positive direction. To be sure, the numbers we've been experiencing in the past year specifically and more generally in the nearly two years that Donald Trump has been President is not substantially different from what it was during the final years of the Obama Administration. Nonetheless, compared to the economic situation in other developed economies in Europe, Japan, and elsewhere, the United States is doing quite well. Indeed, it's worth noting that the President's job approval rate when it comes to the economy is far better than what it is generally, is a sign that the economy is doing fairly well, although as I noted that did not help the GOP in the recent midterm elections
As I've noted before, the period of economic growth that we are currently experiencing began in June 2009 and has lasted 113 months, making it, to date, the second longest economic expansion in American history. The longest post-World War Two expansion took place between March 1991 and March 2001, a period of 120 months. (Source) At current trends, it seems likely that the current expansion will last at least long enough to set a surpass the recovery of the 1990s, but beyond that, the economic outlook is hazy and could portend problems for Donald Trump and the Republicans heading into the 2020 elections:
President Donald Trump, already in a grumpy post-midterm mood, faces a growing list of economic problems that could irritate him even more next year. Chief among them is a withdrawal from the economy's sugar high.

Fiscal stimulus from the GOP tax cuts is likely to start running out. The Federal Reserve is expected to keep bumping up interest rates. And few analysts expect a divided Congress — facing soaring deficits and with its eyes on 2020 — to join hands and pass a big infrastructure package or sweeping middle-class tax cuts to keep the fiscal juice flowing.

The collection of all these factors, coupled with jittery investors already worried about trade wars and a global slowdown, could deny Trump the kind of big economic growth numbers he loves to celebrate. And they could undercut one of the GOP's biggest current arguments: You may not love what Trump says or does, but the Trump economy is awesome.

"The first punch will be the lag effect of rising interest rates. Rates work slowly, but they do work eventually," said Ian Shepherdson, chief U.S. economist at Pantheon Macroeconomics. "And the second will be that by 2020, without a further package from Congress, the stimulus will be done. You put all these together and it's a little like Wile E. Coyote running over the cliff. You look down, and the ground you thought was under you suddenly isn't there anymore."

The White House is well aware of the risks. Senior administration officials believe the big corporate tax cut will unleash a wave of sustainable growth in business spending that will keep the good numbers rolling — from job gains to higher wages — and keep producing GDP reports in the 3 percent territory that Trump loves, rather than the 2s or 1s that many economists expect.

But a prolonged business spending boom is no certainty, and some signals — including the third-quarter GDP report — suggest that capital investment is already slowing. So the White House is deeply engaged in efforts to boost growth through executive action, especially in the energy sector, by speeding the permitting process for natural gas pipelines and boosting the American shipping industry.

White House officials are not counting on a big infrastructure package or a deal on the kind of middle-class tax cut Trump promised at the end of the campaign.

"We've been noodling more on this middle-class tax cut, how to structure it, and even pay for it," National Economic Council Director Larry Kudlow said in a recent interview in his West Wing office. "I don't think the chances of that are very high, because the Democrats are going to go after the corporate tax and all that stuff."

(…)

But while Trump's advisers remain bullish, many economists are now trimming their estimates for U.S. growth next year in part because of a reduction in the impact of the tax cuts and spending increases — more than $2 trillion worth — approved by Congress and signed by the president last year.

"I expect fiscal policy will still be stimulative in 2019, but not as stimulative as in 2018," said Jim O'Sullivan, chief U.S. economist at High Frequency Economics. "In round numbers, fiscal stimulus is adding maybe three-quarters of a point to GDP growth in 2018, will add maybe half as much again in 2019 and be close to neutral in 2020."

Deutsche Bank estimates that fiscal policy will remain mildly positive in 2019 but turn into a drag of about 0.3 percent on the economy by 2020. "You should expect GDP growth to slow as we get into the second half of 2019 and in particular in 2020," said Torsten Slok, Deutsche's chief international economist.

The decline in fiscal stimulus will come as the Fed, much to Trump's displeasure, is likely to keep raising interest rates in 2019. The Fed is expected to hike rates again next month and several more times next year.

The central bank's main goal is to slow economic growth enough to prevent a surge in inflation as the labor market gets tighter. The Fed could pause its interest-rate hikes if the decline in fiscal stimulus from Congress kills economic growth entirely. But by the time it does so, the unemployment rate could be rising again.

"I'd be quite surprised if unemployment is still falling by 2020, so Trump is very likely to be running against a backdrop of rising unemployment," said Shepherdson. He added that it is unlikely that the Fed could "magically manage to stabilize everything and freeze it where it is now and make everyone happy forever more."
To be sure, the current economic recovery is not going to last forever. At some point, probably sooner rather than later, we're going to hit an economic downturn. It could be a short-lived person of a two or three-quarters of negative growth that leads to modest increases in unemployment, it could be something more serious that lasts for a longer period of time, or it could be something deeper and longer lasting like the Great Recession which at one and a half years ranks second only to the Great Depression in length, although it is further down the list when measured in terms of peak job loss and the rate of decline in Gross Domestic Product. (Source) Given the fact that we are already in month 113 of a recovery that began nearly ten years ago, and that we are just seven months away from the point at which the current recovery will tie the longest such recovery in American history suggests that it's far more likely that we're close to the beginning of another recession than it is that we're headed for a period of economic growth that, quite honestly, is usually only seen in the early years of a recession when the economy is making up for ground lost in the preceding recession. Were the current recovery to last until the 2020 General Election, that would mean that it would be 137 months old. While it's certainly possible that we'll see this, the odds are that we won't. At the very least, it's likely that we'll see economic growth slow back down to the 2.0% to 2.5% range that we've seen for most of the recovery and that we aren't going to get anywhere close to the sustained 3.5% to 4.0% growth that Republicans promised we would see from last year's tax cut.
The big question, of course, is what the political impact of all of this might be. While it's true that the state of the economy wasn't good enough to save Republicans from what we now have to admit was a historic Democratic wave election that flipped roughly 40 House seatso, seven Governor's mansions, and nearly 400 seats in state legislatures around the country. If the economy ends up souring between now and the 2020 election, though, the odds are that it would end up backfiring on a Republican Party and a Republican President that would already be entering the election cycle with a historically unpopular President who will have very few first term accomplishments to point to. The closer that recession would be to the economy, the worse things will arguably be for the GOP.