Top Contender To Replace John Kelly Takes His Name Out Of Contention
President Trump's first choice to replace John Kelly as Chief of Staff turned the job down, leading one to wonder why anyone would want the job.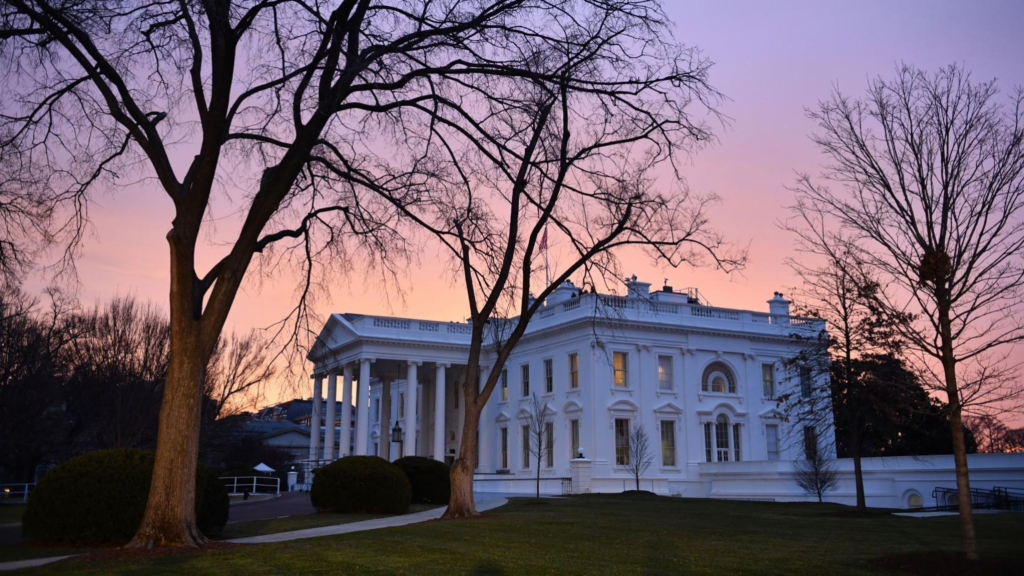 With reports that John Kelly's departure as White House Chief of Staff could come sooner than the end of the year, the man who was at the top of Trump's list to replace himself has taken himself out of contention and announced that he would be stepping down as Chief of Staff to Vice-President Pence:
As President Trump heads into the fight of his political life, the man he had hoped would help guide him through it has now turned him down, and he finds himself in the unaccustomed position of having no obvious second option.

Nick Ayers, the main focus of President Trump's search to replace John F. Kelly as chief of staff in recent weeks, said on Sunday that he was leaving the administration at the end of the year. Mr. Ayers, 36, the chief of staff to Vice President Mike Pence, is returning to Georgia with his wife and three young children, according to people familiar with his plans.

The decision leaves Mr. Trump to contend with fresh uncertainty as he enters the 2020 campaign amid growing danger from the Russia investigation and from Democrats who have vowed tougher oversight, and could even pursue impeachment, after they take over the House next month.

As the president hastily restarted the search process, speculation focused on a group that was led by Representative Mark Meadows, a North Carolina Republican who is the hard-edge chairman of the conservative House Freedom Caucus, but also included the Treasury secretary, Steven Mnuchin; Mr. Trump's budget director, Mick Mulvaney; and the United States trade representative, Robert Lighthizer.

Former Gov. Chris Christie of New Jersey, who as a onetime United States attorney could help Mr. Trump in an impeachment fight, was also being mentioned. And some Trump allies were pushing for David N. Bossie, the deputy campaign manager in 2016.

Mr. Trump's ultimate choice will be faced with a president whom the two previous chiefs of staff found nearly impossible to manage. But Mr. Meadows, for instance, could still aid Mr. Trump in the coming political battle with congressional leaders, despite his own frayed relationships on Capitol Hill. Weeks ago, Mr. Trump started asking people what they would think of Mr. Meadows, a fierce supporter of the president, as a chief of staff, before moving on to Mr. Ayers.

The president on Sunday disputed news reports that he had settled on Mr. Ayers as his pick. "I am in the process of interviewing some really great people for the position of White House Chief of Staff," he said on Twitter. "Fake News has been saying with certainty it was Nick Ayers, a spectacular person who will always be with our #MAGA agenda. I will be making a decision soon!"

But two people close to Mr. Trump said that a news release announcing Mr. Ayers's appointment had been drafted, and that the president had wanted to announce it as soon as possible.

Kellyanne Conway, an adviser to the president, said Mr. Ayers's "unique qualification was that he had been doing the same job for the vice president." But "those of us with young kids very well understand the personal decision he made," she said.

Other advisers to Mr. Trump were stunned by the turn of events. One former senior administration official called it a humiliation for Mr. Trump and his adult children, an emotion that the president tries to avoid at all costs.

For more than six months, Mr. Ayers had been viewed as the favored candidate of the president's daughter and son-in-law, Ivanka Trump and Jared Kushner, who have been seen as maneuvering for greater control and influence around the president. They had clashed repeatedly with Mr. Kelly as he tried to establish more regulated channels to the president. Matt Drudge, an ally of Mr. Kushner, weeks ago posted a photo of Mr. Ayers on The Drudge Report as the next chief of staff.

But some West Wing officials said Mr. Ayers had been measured and cautious in recent days as he negotiated with Mr. Trump and his family. Before turning down the job, Mr. Ayers told the president that he would be willing to do it only on an interim basis, through the spring.

Mr. Trump wants a long-term chief of staff, given the difficult period approaching, and he and Mr. Ayers were unable to agree on certain other terms, including whom he could dispose of from the current staff, three people familiar with the events said.

Other factors may also have weighed on Mr. Ayers. His ascension to the top West Wing job would have meant newfound scrutiny of his personal finances — last year he reported a net worth of $12.2 million to $54.8 million, a sizable sum for a political operative in his 30s who has amassed his own fortune. He accumulated his wealth partly through a web of political and consulting companies in which he has held ownership stakes.

And Mr. Ayers, who has been seen as a potential candidate for statewide office in Georgia, could have potentially faced a fate shared by many who have left the administration: a diminished public standing after an ugly parting with a mercurial president who often insults his former aides on Twitter.
Ayers, who had become Pence's second Chief Of Staff at roughly the same time that Kelly replaced Reince Priebus as the President's Chief of Staff, has been floated as the potential replacement for Kelly for some time to come and it seemed as though his selection was pretty much assured. Based on media reports, though, including CNN, which first broke the news that Ayers would not be accepting the position, it appears that negotiations between Trump and Ayers broke down over issues such as how long Ayers would stay in the position and the authority he would have to replace certain White House personnel. Trump reportedly wanted a commitment that Ayres would remain for at least two years, meaning that he would stay through the 2020 election. Ayers was unwilling to make this commitment and also reportedly wanted to ensure he had the authority to replace top members of the White House Staff, which Trump was unwilling to give. Finally, it has been reported that Ayers and others had advised the President that Kelly should be allowed the dignity of announcing his departure himself. Instead, Trump went ahead and did it on his own even amid reports that Kelly had not shown up for work on Friday and was preparing to leave sooner rather than later regardless of what the previous plan might have been. Now it appears that Kelly may leave as soon as today, that Ayers has decided to leave the Vice-President's office by the end of the year, and that there does not appear to be a viable replacement for either of them on the horizon.
To be honest, one has to wonder who would want to be the Chief of Staff to this President to begin with. If the tenure of John Kelly, and to a lesser extent Reince Priebus, has proven anything it is that this President cannot and will not be controlled. While Kelly was able to bring some order to the disordered West Wing that he inherited from Priebus, he was unable to fully control a President with a penchant for not sticking to an agenda and for going off on bizarre tangents on Twitter that often stepped all over whatever plans the White House Communications Office had for a particular day or week. Additionally, Kelly was not able to fully control access to the President in the manner that previous Chiefs of Staff to previous President had been able to. This has been especially true with respect to access to the President by Ivanka Trump and Jared Kushner, both of whom ostensibly hold positions in the White House that require them to report to the Chief of Staff rather than the President himself. If Kelly could not accomplish those goals then it seems unlikely that anyone else will be able to do so either. To a large degree, Trump has turned Chief of Staff into a mere figurehead role and, while the salary is generous, it's not hard to understand why people outside the White House might not be willing to sacrifice their reputations for this President,
In addition to the above factors, anyone taking a position inside this White House has to be conscious of what they are likely to be inheriting. The filings last week in the Michael Cohen and Paul Manafort cases by the Special Counsel and the U.S, Attorney in Manhattan, along with the impending Democratic takeover in the House, means that the White House will find itself increasingly under siege over the next two years and that people close to the President could find themselves in legal jeopardy, or at least forced to hire lawyers to represent them for what seems like an inevitable subpoena to appear before a Grand Jury in either Washington, D.C, Virginia, or New York City. Given all of this, it comes as no surprise that Politico's Playbook isn't finding much interest in the position:
"In any ordinary White House, the job he is declining — for what he calls family reasons — would be an ambitious insider's dream. To take two recent examples: Rahm Emanuel, who served as chief of staff to President Barack Obama, went on to serve as mayor of Chicago, and Leon Panetta, who spent two and a half years in the job under President Bill Clinton, served as CIA chief and Secretary of Defense.

"It's a different story under Trump. A job that was once a ticket to Washington royalty has recently become a laughing stock. Trump's first two top aides, Kelly and Reince Priebus before him, have left as diminished and arguably humiliated figures, unable to control the wild chaos of this president's White House." POLITICO

INDEED … WE MADE a round of calls last night about the chief of staff job and heard the same thing over and over again: No one wants it this time, and it's an exceedingly bad phase of the administration to take the helm. Whoever takes over right now would likely be at Trump's side when special prosecutor Robert Mueller's report drops, when Democrats on Capitol Hill start hammering him and as the market continues to slump.
Asking someone to become Chief of Staff at this point is kind of like asking for volunteers for a new Captain on the RMS Titanic after it hit the iceberg.